Sevilla vs AS Roma. Prediction and Preview. Probable Lineups, Team News, Stats and more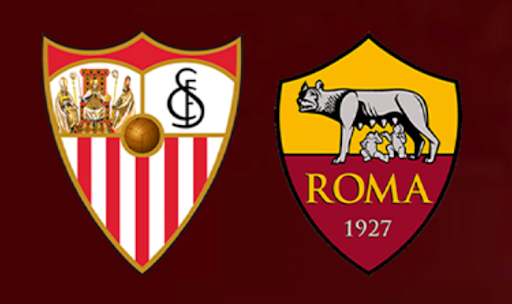 We are in for the battle of the Eurocup Titans. Sevilla are eager to save a botched season with a triumph in Europe. This is while the experienced Special One wants to secure another prestigious silverware to feature in the UCL 23/24 campaign. Who will get the gold medals?
Sevilla FC will host AS Roma in the UEFA Europa League final match at Puskás Aréna in Budapest. The fixture will take place on Thursday, June 1, beginning at 00:30 IST.

What can we expect this Thursday night? Parimatch News will tell you everything you need to know ahead of the upcoming match.
Don`t miss out 👉: Leicester & Leeds relegated from the Premier League as Everton survives on the last day
Sevilla News & Current Form:
This Europa League final brought together the giants of European competitions. Just consider these numbers: Sevilla hold the record for the number of victories in the Europa League (6).
The Andalusians reached the finals six times in the 21st century and all six times they came out victorious. There have been series when Sevilla won the Europa League trophy two and three times in a row. The last triumph was three years ago. On the other side is the great José Mourinho. The peculiar Portuguese has five European Cup finals and five victories in them. The sixth is coming up.
And now about Sevilla's season. This season, for a long time, the Sevillians showed inconsistent results. Everything changed after the appointment of Jose Luis Mendilibar. Under the guidance of the 62-year-old Spanish coach, the team significantly improved.
The Nervionenses earned 21 points in 11 La Liga rounds and cemented their place in the middle of the league table. Thus, in all likelihood, only victory in their favourite tournament will allow Sevilla to play in the European competitions next season.
On the way to the finals, they beat PSV Eindhoven, Fenerbahce, Manchester United FC and Juventus FC, with the Spanish side taking the lead in extra time against the Turin side. The players lost only twice in the playoffs, both away (PSV 0 – 2, Fenerbahce 0 – 1).
During this period, the players fired a total of 207 shots (63 on goal). The Red and Whites averaged 5.67 corner kicks per game, which often resulted in goalscoring, scoring 25 goals and leaving the field only twice without a result. However, in games against teams that know how to play defense, the number of corners was rarely higher than four per game.
Sevilla's top scorer, Youssef En-Nesyri, was excellent in the knockout matches. In addition to the winning goal for PSV, the forward scored the most important goals in the later stages of the playoffs. In the return leg against United in the quarter-finals, he scored twice and put the Red and Whites through to the semi-finals. He then knocked Juventus out in Turin.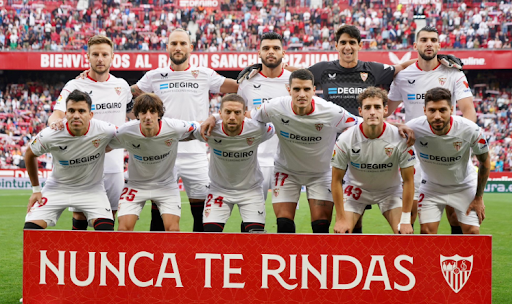 The Moroccan will definitely be in the squad for the final, but central defender Tanguy Nianzou is injured. The left-back Marcos Acuna is disqualified for an excessive number of cards.
Under Mendilibar, the club rarely has the initiative and controls the ball an average of 45.04% of playing time. The Spanish specialist has built a high defensive line and made progress in creating offside traps. According to this indicator, Sevilla is the best team among the top championships of the Old World.
Head coach Jose Luis Mendilibar is adept of high aggressive pressing. Thus, the team not only creates sharpness at the other team's goal, but also moves the game away from their own. A bit of statistics: since the beginning of April, Sevilla have conceded 15 goals in 14 games in all competitions – one less than in the last month under Jorge Sampaoli.
In terms of playing time, Sevilla's semifinal was even tougher. Sevilla and Juventus couldn't decide a winner in 180 minutes in two games, both times playing 1 – 1 and having to move into overtime, where Sevilla's power had an impact. Throughout the contest, the Spaniards were sharper, more powerful and more dangerous. Justice prevailed after the goal of Suso.
Fernando Reges praised the way the team has responded this season, showing the strength of Sevilla FC:
"This has shown what this club, Sevilla, is all about. A team that was in a difficult moment and looked to be down and out, and suddenly comes back fighting for big things. We have got to try to do our best. There are two matches left, and one of these is a crucial final for us. It's down to us to approach these matches in the best way possible, trying to win these matches."
"Mentally you have to be switched on and concentrate. We first need to start the game and show our excitement, and show them how we want to win the trophy and will do whatever we need to. We are already showing on the pitch that we want to win it, but in this match you have to show it much more. That is how we are going to start the match, as favorites and coming in strong to win the trophy."
Karim Rekik focused on our opposition:
"They are a strong team and have a great coach. It's going to be difficult, but we will give our all. We started very badly and we now have the chance to end this season incredibly by winning this cup. It's spectacular, every match we have at home. We hope that many people come to Budapest, we are going to give our all to bring this trophy to Sevilla."
Don`t miss out 👉: East Bengal announces full coaching team ahead of ISL 2023-24
AS Roma News & Current Form:
The Wolves, under Mourinho, reached their second European Cup final in a row – last year José gave Roma the victory in the UEFA Europa Conference League. The club had as many European finals in its history before the Portuguese.
But Roma's ultimate ambition is to return to the UEFA Champions League after five years. And it is still far away. The Giallorossi are sixth in Serie A, four points adrift of fourth-placed AC Milan, with only two rounds to go. There are not many chances.
At the same time, Mourinho's men are in a decline of form: only one win in eight matches in all competitions. Only winning the Europa League will give them a chance for the UCL 2023/24.
The Romans had a tough trip to Budapest: they lost to Real Betis Balompie (1 – 2) and PFC Ludogorets 1945 (1 – 2) in the group, embarrassed themselves away to FC Red Bull Salzburg (0 – 1) at the start of the playoffs, but pulled it together in the return leg at the Olympic Stadium (2 – 0). And in the semifinals, they had a nerve-racking battle with Bayer 04 Leverkusen (1 – 0, 0 – 0).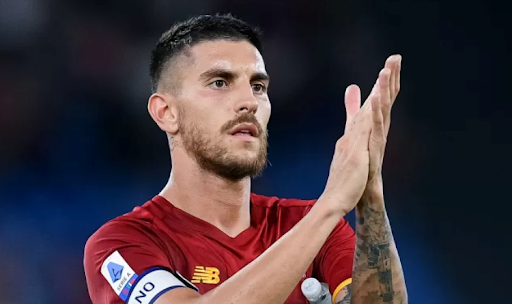 In their last game in Serie A, Jose Mourinho's charges lost to ACF Fiorentina (1 – 2), and before that they drew with US Salernitana 1919 (2 – 2) and Bologna FC 1909 (0 – 0). Roma's last win, without taking into account the match against Bayer, was on April 16 against Udinese Calcio (3 – 0).
In 37 rounds of the Italian championship, the Romans have allowed 31 xG – only SSC Napoli have similar numbers, no one less. Jose Mourinho does not deviate from his style: Roma have little ball possession, roll back into a low defensive block and meet opponents low. The model works in European competitions as well. In the return semifinal, for example, Bayer took 23 shots and hit the box six times, but failed to score (0 – 0).
The Wolves are disciplined in defense, violating on average 11.35 times and getting 2.16 yellow cards per game. In 37 rounds of the Italian championship the Giallorossi have allowed 136 assists to opponents in their own penalty area (the best indicator in Serie A) and as a result have conceded only 37 goals.
The Romans are not noted for their active offensive play. They average only 4.49 shots on goal and 5.05 corner kicks. The team's efficiency in the closing stages of the game depends a great deal on the performance of Paulo Dybala.
The Argentinian has taken part in every third productive action of the team – 16 goals and seven assists. His participation in the final is questionable because he has an ankle injury. His participation is necessary for the club to win the cup. But that's not the club's only loss. A week ago, Rome's captain and favorite, Lorenzo Pellegrini, injured his ankle.
Also, Roma head coach Jose Mourinho has made his team's latest training sessions private, partly out of superstition and partly to avoid leaks.
Coach of Giallorossi works with the team on the prepared tackles. Only technical and medical personnel are allowed to observe these sessions, other club personnel are not allowed on the training fields. A year ago, Mourinho made a similar decision before the Conference League final with Feyenoord Rotterdam. In that meeting, his team won in regular time with a score of 1 – 0.
Dybala spoke about the UEFA Europa League final:
"It would be something great to make history with this club. Roma have always fascinated me. The anthem, the passion of the fans, everything is beautiful, but I really understood when I moved here that football is above everything."
Sevilla form guide: D-W-W-D-D-L
AS Roma form guide: L-W-D-D-D-L
Don`t miss out 👉: Chelsea appoints Mauricio Pochettino as the new head coach
Sevilla vs AS Roma Head-To-Head Record:
August 14, 2015: AS Roma 6 – 4 Sevilla (Club Friendlies);
August 10, 2017: Sevilla 2 – 1 AS Roma (Club Friendlies);
August 6, 2020: Sevilla 2 – 0 AS Roma (UEFA Europa League);
July 31, 2021: AS Roma 0 – 0 Sevilla (Club Friendlies).
Sevilla vs AS Roma Predicted XI:
Sevilla possible starting lineup (4-2-3-1): Bounou; Navas, Bade, Gudelj, Telles; Fernando, Rakitic; Ocampos, Torres, Gil; En-Nesyri.
AS Roma possible starting lineup (3-4-2-1): Patricio; Mancini, Smalling, Ibanez; Celik, Cristante, Matic, Spinazzola; Pellegrini, El Shaarawy; Abraham.
Statistical preview of the match Sevilla vs AS Roma:
Sevilla's First XI average age is 30.2 years.
Sevilla hold the record for the number of victories in the Europa League (6).
Roma's First XI average age is 29.3 years.
Roma are winless in their last 6 away matches in the Europa League.
Sevilla are unbeaten in 6 of the last 8 matches.
In the last 5 games, Roma conceded 0.80 goals per match on average while scoring 0.80 goals per 90 minutes on average.
In the last 5 games, Sevilla conceded an average of 0.80 goals per game while scoring an average of 1.40 goals per 90 min.
What has been said before the match:
Coach of Sevilla Jose Luis Mendilibar ahead of the UEL final:
"We are going to come up against eleven players, not just one. I am not going crazy before this because our style will not change. At the last minute you can change what you say to the players on an individual level, but the overall style will not change too much. If Dybala plays it will be because he is good, and if not, because there is someone better. I am relaxed with that."
"It's not the club. It's the people. When I arrived two months ago, we were two points off the relegation zone and in the quarter-finals. At no moment did I tell the players they should not focus on the UEL so that we could do well in LaLiga. They want it all. You come and you feel that this club is bigger than others you've been at, because of the desire to win. "
"The players impress you and in two and a half months we will have played 17 matches, and in each one we felt we could win. You can't make excuses and you have to plan to play every three days or so and try to win. This is what the club and the fans demand of you. They say it is good to reach the final, but now you have to win it."
"It's very important for the club to be able to play in the Europa League and even more so the chance to play in the Champions League next season. The club needs this, because otherwise the income goes down and the budget changes, and so do the objectives as a result. I feel as if hardly anyone remembers you if you lose a final. We have reached the final, now let's see if we can win it."
"It's difficult to get there because there aren't any flights and not enough room for all of us to go. There are people making long trips and taking days off to be there. I thank them all and to those who can't go, I hope they support us from here and we hope to give them a good reason to party afterwards."
Jose Mourinho about how he sees football:
"Rome is a city of football, there's a sense of belonging to something bigger. I don't think about what came before. My secret, my philosophy, is to look forward. This final is a new final. At this point in my career, I'm not thinking about personal victories, I'm thinking about giving a gift to Roma fans."
"People may think I am older than I really am, because I have been in football for a long time and I already have gray hair, but I am not so old to close the circle and end my career. You'll be seeing me for a long time to come."
"What's most important in football is the relationship between people. I tell the players that they should always give their best. For this reason, the fans respect us and empathize with us. We work hard every day, making history. Two European Cup finals in a row is something only big clubs can do, and even they often do not succeed. And it is very important for us to succeed."
Sevilla player Ivan Rakitic agrees that Jose Mourinho is special:
"It will be even more difficult for us than with Juventus. First, because Roma is led by one of the best coaches in the world. He's in the top 3, let's say. He's a great coach who has already won all the European Cups and more. He really is a special strategist, unique in every sense."
"Roma is generally a team that can handle any situation. And it has a very talented player, the world champion with Argentina, Paulo Dybala. I swear, I was surprised when I saw that Juventus didn't extend his contract. Dybala is very difficult to contain. A technical, inventive and unpredictable player."
Sevilla vs AS Roma Prediction:
Sevilla reached the final for the seventh time, having won the previous six. That said, Jose Mourinho's tactical genius should not be underestimated either – he has not lost a single European Cup final in his career – two Champions Leagues, the Europa League and the Conference League. And the 'Special One' is again a step away from the title.
Turning to their recent form, Sevilla look preferable to their opponents in the final stretch of the season. The Sevillians are experiencing a renaissance under Jose Luis Mendilibar, capitalizing effectively on their strengths. In addition, the club have proved their mettle, knocking out two of the top sides in a row – Man Utd and Juventus – in their play-off push. Youssef En-Nesyri, the team's foremost forward, who can handle everything on his own, is in top form. The Andalusians have produced a strong streak of 14 matches, in which they have lost just once. At the same time, Mendilibar's lads have never really been too aggressive: five of Sevilla's last eight showdowns at UEL have seen a total of less than 2.5.
Roma, for their part, have had only one win in the last month, in their opening game against Bayer. In their other matches, there have been two defeats and five draws. The Romans have already lost their chances of making the top-four in Serie A, and can only make it to the UCL by winning on Wednesday – which is exactly what the Italians are counting on.
Speaking of the typical pattern of play, Wolves are also assertive on defense, trying to keep their goal untouched. In five of their eight games in the play-offs, the Romans have seen one or fewer goals scored in total. In addition to Wolves' definite slump, their leaders Dybala and Pellegrini are now preparing for the battle against Sevilla amid injuries. So in the final, Mourinho will repeat the tactics of the semi-final against Bayer and play through defending. We should expect another 'castle siege' – Sevilla will acquire the ball, while Dybala and Abraham will 'sting' on the counter-attacks and set-pieces.
That said, you have to consider that the Andulusians' matches are usually not goal-starved – 13 of Sevilla's 15 games under Mendilibar have seen at least two goals scored overall (an average of 1.6 against 0.93). And speaking about Roma's major games in the Conference League and Europa League in the last two seasons (when there were no clear favourites) – the Romans scored in 7 of those 11 games, conceding in five of them.
Don`t miss out 👉: 2022-23 Premier League Team of the Season ft. Haaland, Ramsdale, Trippier, and Rashford
Parimatch News staff prediction:
We say: Handicap Sevilla (0) – Yes; both teams will score – No; the match total will be less than 2.5 – Yes.