Real Madrid Women vs Chelsea Women. Prediction and Preview. Probable Lineups, Team News, Stats, and more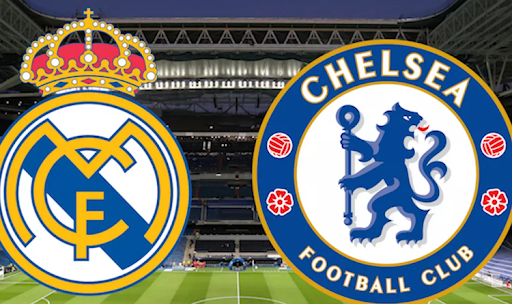 In the Women's Champions League match Real Madrid and Chelsea will meet, both teams have never lifted the trophy of this championship. Can the six-time English WSL champions take on the Spanish side?
Real Madrid CF Femenino will host Chelsea FC Women in the UEFA Women's Champions League Group D 1st round match at the Ciudad Real Madrid Stadium. The fixture will take place on Thursday, November 16, beginning at 01:30 IST.
Parimatch News will tell you everything you need to know ahead of the upcoming match.
Real Madrid Women News & Current Form:
The Spanish team managed to find themselves in the group stage of the Champions League and get into Group D along with Chelsea, Paris FC Feminines and BK Hacken, defeating the Norwegian Valerenga in the final stage of qualification in aggregate of two matches 2:1 and 3:0.
In the Spanish championship, the team is in second place after eight matches, having managed to collect twenty-one points. The lead from the leading FC Barcelona Femeni is only three points. Since the start of the championship Real Madrid have won seven victories and lost in one match. If not for the accidental defeat from Levante UD, the Whites would have gone on a winning streak of ten consecutive matches.
The hosts will make it to the pitch in the upcoming encounter after defeating Real Sociedad Femenino 7:1 at home in the top women's division in the last round. The match started with Real taking the lead. The team laid siege to the opponent's goal from the start and could have taken the lead even earlier if Signe Bruun and Linda Caicedo Alegría had converted their chances. Toril's team tried hard, but it was Athenea del Castillo Beivide who took advantage of a defensive error to open the scoring.
Bruun doubled the lead 10 minutes later, coming from behind and realizing a pass of Olga Carmona García from the flank. In the 36th minute, Athenea made the score 3:0. Just before the break, Real Sociedad got back on track thanks to a goal by Nerea Eizagirre. After the break the visitors got back into the game, but María Isabel Rodríguez Rivero kept the lead with two excellent saves. 
A long throw from the Madrid goalkeeper allowed Hayley Raso to score the fourth goal and equalize the scoreboard. From that point on, the scoring continued. Rocío Gálvez Luna with a header scored the fifth, Maite Oroz sixth, and finally, Naomie Feller closed the scoring in the match from the women's championship.
In the last season of the Champions League, the Spaniards failed to get out of the group stage of the tournament, passing PSG Feminines and just Chelsea. Of course, for the second season in a row there is no desire to show such results, so the protégés of Alberto Toril will try to impose their game on the eminent opponent.
It is worth noting that Caroline Weir, a Real Madrid player, received the award for the best player of Liga F season 2022/23, awarded by the Association of Spanish Footballers. The midfielder had an outstanding season and scored 19 goals in the league and won the award in a vote among the players.
Receiving the award, Caroline said: "Thank you very much for this award. It means so much to me to be voted by other footballers."
After examination of player Carla Camacho, she has been diagnosed with a tear of the anterior cruciate ligament of the left knee and will undergo surgery in the coming days. Carla sustained this injury during a match between Spain and Sweden Under-19 last Saturday.
Sandie Toletti, midfielder of the Whites, says her team is ready to win against Chelsea:
"We're happy to get this competition started. We're looking forward to some very important matches against top-level teams. It's important to manage the game well, to play with energy and to give everything from the off."
"We got good results last season against very strong teams and it'll be the same tomorrow. If the fans are with us we can do it. Chelsea are one of the best teams in Europe and they've got a lot of experience, but we're going to go out to win and we're ready."
Chelsea Women News & Current Form:
Last year, Chelsea won Group A, where the upcoming opponent was located. They managed to reach the semifinals, where they failed to cope with Barcelona from Catalonia. For the upcoming season, the plans are clearly to improve the result. The form of the Englishwomen now is excellent, because they have not lost for 15 consecutive matches.
This season, the team made it to this stage of the Champions League directly. Chelsea in the championship of England is now in first place. The team managed to get away from the nearest pursuer, Arsenal Women FC, by three points, and the team scored sixteen points in six matches of the season. The team was able to score eighteen goals, but conceded only four.
In their last match in the Women's Super League, Chelsea beat Everton Women FC 3:0 away. Jessie Fleming, Sam Kerr and Agnes Beaver-Jones scored a goal each, helping the visitors to victory. As a result, Chelsea remained undefeated this WSL season and on their way to an unprecedented fifth consecutive league title.
Hours after the Blues' 6:0 win over Aston Villa Women FC last week, it was announced that manager Emma Hayes will leave the club at the end of the season. She has been in charge of Chelsea since 2012 and under her leadership the club has won six WSL titles, including four in a row, as well as five FA Cups and two League Cups.
Emma will be coaching the US Women's national football team after most likely season with the English team. She is very pleased and proud to be a part of this team as a coach:
"This is a huge honor to be given the opportunity to coach the most incredible team in world football history. The feelings and connection I have for this team and for this country run deep. I've dreamed about coaching the USA for a long time so to get this opportunity is a dream come true."
"I know there is work to do to achieve our goals of winning consistently at the highest levels. To get there, it will require dedication, devotion and collaboration from the players, staff and everyone at the U.S. Soccer Federation."
Real Madrid Women form guide: L-D-L-W-W-W
Chelsea Women form guide: W-D-W-W-W-W
Real Madrid Women vs Chelsea Women Head-To-Head Record:
| | | |
| --- | --- | --- |
| Real Madrid Women | Draw | Chelsea Women |
| 0 | 1 | 1 |
November 11, 2023: Chelsea 2 – 0 Real Madrid (Women's Champions League);
December 8, 2023: Real Madrid 1 – 1 Chelsea (Women's Champions League).
Real Madrid Women vs Chelsea Women Predicted XI:
Real Madrid Women's possible starting lineup (4-2-3-1): Misa (GK), Svava, Rocio, Kathellen, Carmona, Toletti, Abelleria, Raso, Caicedo, Del Castillo, Brunn.
Chelsea Women's possible starting lineup (4-1-4-1): Berger (GK), Perisset, Bright, Carter, Lawrence, Nusken, Cankovic, Fleming, James, Kerr, Kirby.
Statistical preview of the match Real Madrid Women vs Chelsea Women:
Chelsea's First XI average age is 27.4 years, Madrid's First XI average age is 24.9 years.
Frida Mia Klarlund Nielsen has been appointed as the center referee. The referee has already served nine games this season, showing an average of 2.4 Yellow Cards per game.
Real Madrid have won nine of the 10 competitive games they have played this season.
Chelsea have made a six-game unbeaten start to the season, with each of their last four games ending in a multi-goal victory.
Five of Real Madrid's last six games in all competitions have produced three goals or more.
Four of Chelsea's six games this term have witnessed more goals scored in the second half than the first.
Real Madrid have won at least five corner kicks in each of their last eight games in all competitions.
Real Madrid have scored at least one goal for 20 consecutive matches.
Real Madrid scored 2.78 goals when playing at home and Chelsea scored 2.84 goals when playing away (on average).
What has been said before the match:
Coach of the Real Madrid Alberto Toril about the approach for the upcoming game:
"It's exciting to get the Champions League underway because we're among the 16 best teams in Europe. Some top teams have missed out and we have to recognise the value of the work we put in."
"We're going to approach this game in the best possible way and we'll go out to compete well against a very tough side. We're playing at home, we have good momentum at the moment and we're going to go out for the win."
"Throughout the match we have to adapt to every situation. Chelsea manage matches very well and they have a lot of experienced players. We'll have to manage that and understand what we need at any given moment."
"We're trying to get better every day. We have very good balance at both ends of the pitch, although there are some things we need to improve. We'll have to be more compact tomorrow because we're up against a very strong side and we need to do some things differently to win."
Emma Hayes, head coach of the Blues, about the opponent and Champions League as a competition:
"This competition has been hard every year that we've been in it. We don't underestimate that and I've spoken before about our earlier years in the competition and how difficult it was for us to progress in the earlier rounds. We went out in the group stage a couple of years ago."
"Nobody in this dressing room underestimates the quality of the opponents we face, in particular a Madrid team who we drew with last year. We have to maintain the standards we set for ourselves in this competition and we're very much looking forward to it."
"I'm as focused as I always am. We've prepared the team in the best way we can with a very short amount of time. These girls are very professional and very prepared. For me, the most difficult part is picking the team."
"Madrid are a team that are extremely quick in transition. In the front areas, they have players that in one or two passes can get in behind you and are very threatening, very patient in their defending. We have to be patient away from home. They are a team that is growing in stature across Europe."
Real Madrid Women vs Chelsea Women Prediction:
Both teams appear to be among the most scoring teams in Europe. The Spaniards, who have been scoring for 19 games (2.7 goals per game on average), have the home field factor behind them, which undoubtedly provides a significant advantage in such high-stakes encounters. Together they show good form and play сohesive attacking-minded football.
The English ladies are just as good, occupying the 1st position in the WSL they have a 15-match scoring streak. We expect a goal-rich match, due to the fact that this is inherent to the teams: the average match sees 3.8 and 3.2 goals scored in total respectively. In an open and intensive game, the opponents will exchange resultive shots at least once.
Parimatch News staff prediction:
We say: both teams will score and the match total will be over 2.5 – Yes.