Real Madrid vs Liverpool. Prediction and Preview. Probable Lineups, Team News, Stats and more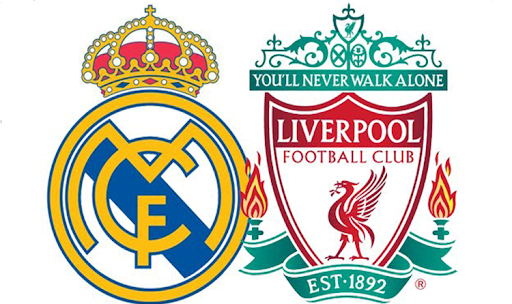 Would Liverpool be able to pull off a miraculous rescue at the Santiago Bernabeu to go further?
Real Madrid CF will host Liverpool FC in the UEFA Champions League 1/8 finals match at Santiago Bernabéu Stadium. The fixture will take place on Thursday, March 16, beginning at 01:30 IST.

Real have virtually eliminated themselves from title contention in La Liga – they are nine points behind leader Barcelona. Now, the focus of Ancelotti and Co. is on the Spanish Cup and the Champions League. Los Blancos staged a resounding showdown at Anfield in February with a 5-2 win over Liverpool. And it will take a miracle for the Reds to make it through to the quarter-finals. What has Jurgen Klopp come up with for the upcoming encounter?

What can we expect this Thursday night? Parimatch News will tell you everything you need to know ahead of the upcoming match.
Real Madrid News & Current Form:
Reigning Champions League winners Real Madrid are coming to Liverpool for the 1/8 final return leg against the Reds. After a convincing win in the first game, the Whites are the clear favourites to win. They only need to prove their superiority in the second game and reach the quarterfinals of the Champions League.
The Blancos qualified for the play-offs of the Old World's most prestigious club competition after winning Group F, which also included Germany's RB Leipzig, Ukraine's Shakhtar Donetsk FC and Scotland's Celtic FC.
In the Spanish championship, Real Madrid continue to chase FC Barcelona. However, the chances are slim as, at the moment, Madrid have 56 points and are second in the standings. The team from the Spanish capital is 9 points behind the Catalans.
In the last round of La Liga, Ancelotti's side secured a home win against RCD Espanyol de Barcelona. It was a 3 – 1 win. The visitors opened the scoring in the 8th minute, but by the 39th minute, Real had taken the lead. At 22 minutes, Vinicius Jr. put his side in front. In 39 minutes, Eder Militao got on the scoresheet. Marco Asensio scored in the third added minute.
They had also drawn with Real Betis Balompié (0 – 0) and Atletico Madrid (1 – 1). In addition, the capital team lost to Barcelona (0 – 1) in the first leg of the Copa del Rey semi-final.
The disappointing results may have been caused by the absence of Karim Benzema due to injury, but against Liverpool, the player will be out and that is the best news for Madrid. It means that players can once again enter the attack through the long pass and crosses from the flanks make sense again. Real have conceded in 4 of their last 5 matches and there is no trend towards better defending, so the only way out is to score more. Even just the two of them, Karim and Vinicius can do it, and then there's Fede Valverde, Luka Modric, and Marco Asensio.
There are health problems for defender David Alaba. The Austrian has missed four games. Aurélien Tchouameni, who missed the first game, is ready for the match.
Coach Ancelotti about Benzema and Vinicius Jr:
"For tomorrow Benzema is 100 percent fit. He started to work on Sunday and has had good training sessions. He is very motivated. This is a very important competition for him, for me, for the club and for everyone."
"We have a player who is contributing a lot and that is Vinicius. He is on his way to writing history at this club in the same way Benzema, Modric have done in recent years."
Don`t miss out 👉: ATK Mohun Bagan wins the battle of nerves to defeat Hyderabad on penalties
Liverpool News & Current Form:
After the first leg, it might have looked like the return leg had become a formality as the Spaniards took a three-goal advantage. The Champions League has seen the losing side score three goals and go on to qualify.
Liverpool have two such instances. In 2005, the Reds came back from 0 – 3 down against AC Milan in the Istanbul final of the UCL. The match ended in a 3 – 3 draw and a penalty shootout win for England. In 2019, England passed Barcelona: a 0 – 3 away defeat and a 4 – 0 home success. In the case of Real, the task is complicated by the fact that the second match will be played away and not the best statistics of personal meetings.
The encounter at Anfield got off to a better start than the most ardent Liverpool fans could have imagined. As early as the 14th minute, the scoreline was already 2  -0, and it seemed that the Merseysideiders had finally managed to get back to their usual form. The stands went wild, and Carlo Ancelotti was frantically going over his team's options to get back into the game.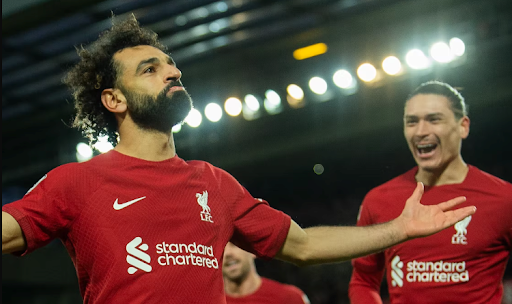 Two quick missed goals did not knock out Real, but rather the opposite: the Whites ran forward with even more momentum. Vinicius's quick reply signalled that it was too early to put the game away and before the break, Alisson Becker made a mistake and gave the Brazilian a double. The Merseyside goalkeepers seemed to be under some kind of curse in games against Real.
Éder Militão and Benzema practically buried the chances of the Merseysideiders as a 2 – 5 save looked like something beyond a miracle. But Liverpool have never been a team to reckon with such predictions.
If anyone had said that current Liverpool were capable of beating Manchester United FC 7 – 0, everyone would have thought: only a good psychiatrist could save this guy. The very thought of defeating the Red Devils by Klopp's lads seemed insane as the Mancunians were just beginning to gain momentum and follow the instructions of Erik Ten Hag.
Liverpool, on the other hand, rolled up United, taking their chances of winning the best football game of the year. Sure, Devils made too many mistakes and allowed their opponents to gain an advantage in almost every area of the pitch, but the mockery of their worst enemy should give Liverpool faith that they can turn things around despite the odds.
Ahead of a repeat encounter with Real Madrid, Liverpool need confidence in their abilities more than ever. There seemed to be no better option than AFC Bournemouth, floundering at the bottom of the English Premier League table. But it all went wrong: a conceded goal, dozens of unused chances, a missed penalty kick by Mohamed Salah and a 0 – 1 defeat. There was no better scenario for demotivation before a super-important match.
In the 2022/23 season, Liverpool fans are used to expecting anything from their team. There's the impression that even a hint of stability has left the Merseyside camp, which, despite some decent football, is tossed from one extremum to the other.
The Reds continue to be extremely unstable in the English league. After 26 games, the Liverpool side have 42 points on their books and sit sixth in the table.
The team continues to fight for a place in the Champions League zone. They are six points behind fourth-placed Tottenham Hotspur FC. Newcastle United FC are also positioned between them. Jurgen Klopp's side have already crashed out of the Emirates FA Cup.
As for the UCL, Liverpool finished second in their group. They missed out on Italy's SSC Napoli but finished above the Netherlands' AFC Ajax and Scotland's Rangers FC.
Three players remain in the team's sickbay. Luis Diaz, Calvin Ramsay and Thiago Alcantara missed the game against Bournemouth.
Defender Trent Alexander-Arnold says his teammates are not feeling the pressure ahead of the game:
"To be honest, we will have to go and do something special in Spain. But, you know, this match will be like the one against Barcelona. We are going there and we have nothing to lose."
"They have a three-goal handicap, so if we don't go through, there will be a feeling of 'okay, we were three goals behind'. We don't feel pressure and we're going to Spain with the attitude to go on."
Real Madrid form guide: W-W-D-L-D-W
Liverpool form guide: W-L-D-W-W-L
Real Madrid vs Liverpool Head-To-Head Record:
| | | |
| --- | --- | --- |
| Real Madrid | Draw | Liverpool |
| 6 | 1 | 2 |
February 25, 2005: Real Madrid 0 – 1 Liverpool (UEFA Champions League);
March 10, 2009: Liverpool 4 – 0 Real Madrid (UEFA Champions League);
October 22, 2014: Liverpool 0 – 3 Real Madrid (UEFA Champions League);
November 4, 2014: Real Madrid 1 – 0 Liverpool (UEFA Champions League);
May 26, 2018: Real Madrid 3 – 1 Liverpool (UEFA Champions League);
April 6, 2021: Real Madrid 3 – 1 Liverpool (UEFA Champions League);
April 14, 2021: Liverpool 0 – 0 Real Madrid (UEFA Champions League);
May 28, 2022: Liverpool 0 – 1 Real Madrid (UEFA Champions League);
February 21, 2023: Liverpool 2 – 5 Real Madrid (UEFA Champions League).
Real Madrid vs Liverpool Predicted XI:
Real Madrid possible starting lineup (4-3-3): Courtois; Carvajal, Militao, Rudiger, Nacho; Modric, Tchouameni, Kroos; Valverde, Benzema, Vinicius Jr.
Liverpool possible starting lineup (4-3-3): Alisson; Alexander-Arnold, Konate, Van Dijk, Robertson; Fabinho, Henderson; Salah, Jota, Nunez; Gakpo.
Statistical preview of the match Real Madrid vs Liverpool:
Real Madrid's First XI average age is 28.6 yrs.
Liverpool's First XI average age is 27.1 yrs.
Real Madrid are unbeaten in their last 7 games against this opponent.
Liverpool are unbeaten in 5 of their last 7 games in the Champions League.
Real Madrid are unbeaten in 6 of their last 8 matches.
Real Madrid conceded an average of 1.00 goals per game in their last 5 games.
Real Madrid have scored in 6 of their last 8 games against this opponent.
Real Madrid are scoring an average of 1.80 goals per game in their last 5 games.
Liverpool conceded an average of 1.20 goals per game in their last 5 games.
Liverpool are scoring an average of 2.20 goals per game in their last 5 games.
Real Madrid's highest scorers are Vinicius Júnior 16+7, Karim Benzema 16+4, Rodrigo 9+7.
Real Madrid have won their last 4 home matches in the Champions League.
Real have scored at least 2 times in their last 8 home matches in the UCL.
Liverpool have lost six of their last ten away matches.
Four of the seven recent matches between the clubs have ended in a total of more than 2.5 goals.
Liverpool's most prolific players are Mohamed Salah 21+10, Darwin Nunez 13+5, Roberto Firmino 10+5.
Liverpool have won 8 of their 10 away matches in the Champions League.
Liverpool scored more than a goal in 8 of their 9 away matches in the Champions League.
Liverpool scored in 14 away matches in the tournament.
What has been said before the match:
Real's boss Carlo Ancelotti ahead of the return game with Liverpool:
"We have an advantage but we will think about the match being open: we want to attack and play our best offensive football. There is no assumption, that is quite clear, and the players understand that I think it will be an open match."
"Liverpool will come here trying to change the dynamic. We have to do both things, attacking and defending, properly. We will not just defend, we are thinking about the attack. From a psychological level the match is more complex for us than Liverpool."
"Liverpool come here to give it their all and do their best from minute one, whatever happens. We saw that from the first leg. We will try to do all we can from the beginning but we have more questions than the opponent."
"What happened against Chelsea FC last year will help us to approach this second leg differently. It is a more complicated game for us than for Liverpool. Liverpool will come and know they have to go all out from the first minute. But, the first-leg result can create doubts for us."
"It's undeniable that we have more doubts than our opponents in terms of how to play. But, we will try not to make calculations during the game. The message is quite simple and clear: we have to play the best we can. We'll try to play with intensity from the first minute and try to win the match.
"In all three tournaments in which we continue to play, it's hard to go all the way. We are at a disadvantage in the Spanish Cup and La Liga and have a slight advantage in the Champions League, but that does not mean it will be easy. The Champions League is the toughest tournament in the world."
The Reds' coach Jurgen Klopp:
"I said three weeks ago after the game that Madrid were through; now we know there's a game to play. Even if there's only a 1% chance, we have to give it a try. If we can surprise ourselves in a negative way we can surprise ourselves in a positive way too. It's clear we're not here telling Madrid: 'Be careful, we're coming'. But we're here to win the game."
"The counters in the second half were a problem. We cannot deny Vinícius or Benzema all the time but for a long time we did. Tactically, we have to be super active, with and without the ball. Our midfield press must be outstanding. We have to take risks but avoid counters."
"We have nothing to lose, it's a better situation than when you can lose everything. We can lose a game, we've felt that before, we don't like that. You can get a proper knock here. I would prefer Carlo's situation; to defend a three-goal lead."
"Madrid never lose conviction or confidence, it's a massive skill for a team. Nothing can really get to them negatively. Absolutely admirable. It's about the mentality; they have all my respect, a fantastic team."
Real Madrid vs Liverpool Prediction:
Liverpool certainly have a history of incredible second-leg comebacks against the Spanish sides. In the 2019 semi-final against Barcelona, no one expected any kind of rebound from Klopp's gang. However, at Anfield, the Reds put the Catalans through hell and won 4-0.
It seems that no one except Real Madrid fans would refuse a repeat of that fairytale, yet it is barely possible. Firstly, the game will take place in Madrid, where the Spaniards will be free of extraneous pressure. Second, Liverpool are incapable of playing a number of really solid games in succession – the limit was reached a week and a half ago against Man Utd. Add to that the fact that Real Madrid have not lost by three goals or more in over a year – since that defeat at the hands of Barça.
Still, we can expect the visitors to put up a good fight and score at least once – Madrid are not ideal defensively. So are Liverpool themselves. Therefore, the encounter should be hot again.
Don`t miss out 👉: Islamabad United vs Peshawar Zalmi: Preview and Prediction
Parimatch News staff prediction:
We say: both teams will score and the match total will be over 2.5 – Yes.