Real Madrid vs Chelsea. Prediction and Preview. Probable Lineups, Team News, Stats and more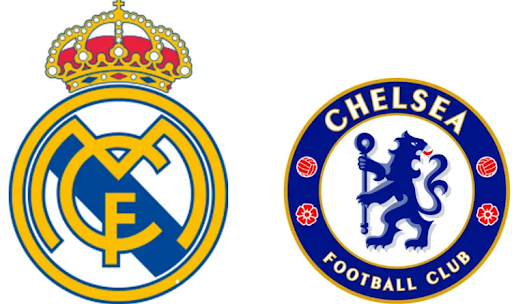 14-time UCL winners Real Madrid are set to breach already sinking Chelsea FC. Will the coaching reshuffle in the English camp help them to turn the tide?
Real Madrid CF will host Chelsea FC in the UEFA Champions League 1/4 finals match at Santiago Bernabeu. The fixture will take place on Thursday, April 13, beginning at 00:30 IST.

What can we expect this Thursday night? Parimatch News will tell you everything you need to know ahead of the upcoming match.
Real Madrid News & Current Form:
After the draw, many might have had déjà vu: the Champions League again, the play-offs again, and once again Real Madrid and Chelsea in the quarter-finals. Last year, the English ended in a disappointing defeat at the end of two games, and eventually, the Whites took the Champions Cup again.
Then Karim Benzema scored 3 goals, just like in the last two games recently. Today, Madrid's advantage is greater, since the team is maintaining last year's class and even getting a little stronger, and instead of strong Chelsea under Tuchel, we have Lampard's disassembled group, who lost to the Wolves at the weekend. Against the experienced, fancied and motivated Blancos, the Londoners do not stand a chance.
The Spanish giants have been lucky with the draw so far this season, with an easy and manageable group in which Germany's RB Leipzig were the strongest contenders. Then, in the 1/8 finals, the Club of Madrid were the ones to beat Liverpool FC (5 – 2, 1 – 0) that have been struggling this season in all competitions in which they have participated – not only has the team failed to qualify for the top 4 in the English Premier League, but they also left the English Cups in the early stages. Now it's down to Chelsea, who look much worse than Liverpool.
It is also worth mentioning that the return leg against Liverpool was Real Madrid's 300th in the Champions League, a mark no club has ever reached before. It is the 19th time in UCL history that Madrid have reached the quarter-finals, with only FC Bayern Munich (21) having reached this stage more frequently. The previous ten attempts to reach the quarter-finals of Europe's premier tournament have been successful for the Spaniards.
The team have won 8 of their previous 10 games in the Champions League (1 draw, 1 defeat). And the club's goal-scoring streak in this competition is 14 matches. The Madrid side share 4th place in the list of the most prolific teams in the current UCL draw, having scored 21 goals. It is important to add that the Spanish club have won 8 of their last 9 meetings in the Champions League, but suffered their only defeat in this competition at the hands of Chelsea.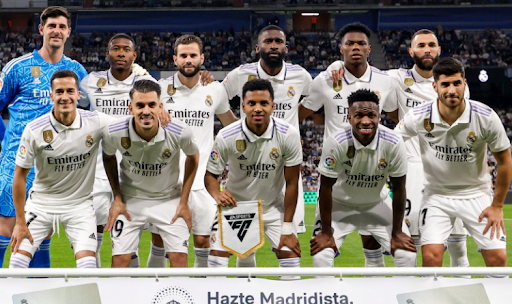 As far as the domestic championship is concerned, Real Madrid are not doing so well this season. At the moment, the team is in second place, 13 points behind FC Barcelona. Apparently, the team has already come to terms with losing the title, but the team does not intend to give up all three domestic tournaments for nothing.
The two teams recently met in the Spanish Cup semi-finals and Ancelloti's side won 0 – 4 at Camp Nou. Karim Benzema scored 3 goals in that game and Vinicius Junior scored the 4th one. However, Real Madrid suffered a defeat in their last encounter. The Blancos lost at home to Villarreal CF (2 – 3), although they were 1 – 0 and 2 – 1 up at home.
As recently as a week and a half ago, talks began to circulate around Real Madrid that had previously seemed impossible. Journalists and specialists began to speculate about the fate of head coach Carlo Ancelotti. Globally speaking, the Madrid team's current season is turning out to be worse than the previous one.
Coach Ancelloti about going back to Chelsea:
"I am sad to see Chelsea like this, of the people that are still working there. I am a supporter of Chelsea. I have fantastic memories of working there. I am a fan of the club. Will I go back there? No. I think Lampard is the right man and he will do a great job."
Real Madrid CF will have to make do without French left-back Ferland Mendy, who has been plagued by injuries. His compatriot Eduardo Camavinga has been selected as a replacement. Carlo Ancelotti is expected to return to his usual 4-3-3 formation with Thibaut Courtois in goal.
The attack will once again be invigorated by the irreplaceable Vinicius (left winger, 6 goals in UCL) and Karim Benzema, who scored his first 3 goals in the Champions League against Liverpool. The latter has now scored 25 goals in all competitions after his terrific performance in the recent Copa del Rey Clasico.
Chelsea News & Current Form:
The EPL mid-table (11th place) side continue to struggle in the Champions League, but that misery will not last much longer. By some miracle Potter managed to set Chelsea up for the return leg against Borussia Dortmund and they turned 0-1 into 2-1 on aggregate, making it through to the Champions League quarter-finals. Those victories in early March, by the way, were the last for Chelsea. Four games in a row the Aristocrats have been unable to win: two draws and two defeats, the latest with a new head coach.
Interestingly, this is the fifth time Chelsea have managed to qualify further into the Champions League play-offs after losing in the first meeting – a repeat of the tournament record. It is also noteworthy that the team stopped an opponent who was on a 10-match winning streak in official matches. It should be noted that Chelsea made it to the UCL quarter-finals for the 12th time in their history, with the club having successfully reached the play-off stage in 8 of their previous 11 attempts.
The London club have spent a lot of money on transfers, but quantity has not translated into quality. The team still has problems not only with implementation, but also with creation. Under Thomas Tuchel, not only the midfielders but also the full-backs scored goals, but under Graham Potter all lines have fallen apart. As a result, the Blues have only 29 goals in 30 games in the Premier League. One can only wonder how the team managed to get past Borussia Dortmund in the last eight.
The last time Chelsea fell out of the bottom four in the English Championship was in 2018, finishing only fifth. Many spoke of a dizzying success then, the team having won the Premier League title the year before. Since then, the Londoners have always been in the top four despite the immense competition.
They have been consistently competitive in the Champions League, and in 2021 the Blues clinched Europe's top trophy for the second time in their history. But then, the team was doing well, no one suspected what would happen just one year later. Roman Abramovich was forced to part with the club.
After that, the club could not pay the players' salaries for some time. But soon there was clarity with the management. The team was bought by an American company and management decisions were made by Todd Boehly. Decisions were controversial, one of the most important being the sacking of Thomas Tuchel. The team was not doing too well at the time, but after such a move by the management it completely fell apart.
Now Frank Lampard has returned to London and has surprisingly managed to make things worse. In his debut match, his team lost to Wolverhampton Wanderers FC, who are even lower in the table. But the calculation was purely on emotions, that the club legend would return, the fans would cheer, the players would run in. But it did not work. And what coach Lampard is like at the distance, we have already seen: Frank has already been sacked from Chelsea once. After that he was at Everton FC, a team now in the EPL relegation zone.
Chelsea will not enter Pierre-Emerick Aubameyang and winter newcomers Noni Madueke, Benoît Badiashile and Wesley Fofana on the match sheet. They are not eligible to play in the UCL play-offs. In addition, striker Armando Broja has been sidelined due to a serious injury. The Blues could also be without experienced defenders Thiago Silva and César Azpilicueta, who have not fully recovered from injuries.
French midfielder N'Golo Kanté, back after a long break, will be a big help to his team in this match. Enzo Fernandez, who won the FIFA World Cup with Argentina, and attacking midfielder Joao Felix, who arrived at the club in the winter, have established themselves as regular starting players and will appear from the opening minutes in Madrid.
Midfielder Christian Pulisic gave a comment ahead of the first match against Real Madrid:
"It feels like we've played against Real every year since I've been here. It's a big club, we're looking forward to the matches. We've beaten them in the past and we're ready for the challenge."
"No doubt things could have turned out differently last season. Now we want payback and I hope we beat Real. If you want to win the Champions League, you have to beat some great teams. So we are ready for that. We are confident in ourselves and we know we have enough good players to cause problems to other teams in this tournament."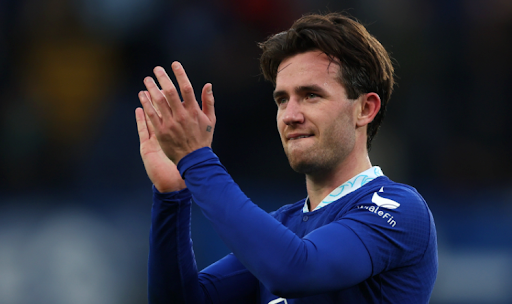 Ben Chilwell, who came to Chelsea at 2020 when Lampard was a coach decided to extend his contract with the club till 2027:
"I feel very settled at Chelsea and have really enjoyed my time on the pitch here so I'm very pleased the club wants me to be part of the project long-term, and am very happy to sign this extension to my contract."
"We are working hard for success and I will do my best to bring more smiles to the faces of the fans who have made me feel so welcome."
Real Madrid form guide: W-W-L-W-W-L
Chelsea form guide: W-W-D-L-D-L
Real Madrid vs Chelsea Head-To-Head Record:
| | | |
| --- | --- | --- |
| Real Madrid | Draw | Chelsea |
| 3 | 1 | 2 |
August 8, 2013: Real Madrid 3 – 1 Chelsea (International Champions Cup);
July 30, 2016: Real Madrid 3 – 2 Chelsea (International Champions Cup);
April 27, 2021: Real Madrid 1 – 1 Chelsea (UEFA Champions League);
May 5, 2021: Chelsea 2 – 0 Real Madrid (UEFA Champions League);
April 6, 2022: Chelsea 1 – 3 Real Madrid (UEFA Champions League);
April 12, 2022: Real Madrid 2 – 3 Chelsea (UEFA Champions League).
Real Madrid vs Chelsea Predicted XI:
Real Madrid possible starting lineup (4-3-3) Courtois; Carvajal, Militao, Rudiger, Alaba; Modric, Camavinga, Kroos; Valverde, Benzema, Vinicius Jr.
Chelsea possible starting lineup (4-3-3): Kepa; James, Fofana, Koulibaly, Chilwell; Kovacic, Fernandez, Kante; Sterling, Havertz, Felix.
Statistical preview of the match Real Madrid vs Chelsea:
Real's First XI average age is 28.6 yrs.
Chelsea's First XI average age is 26.5 yrs.
Chelsea are without a loss in 5 of their last 6 Champions League games.
Real Madrid have won their last 3 games in the Champions League.
Chelsea conceded an average of 1.20 goals per game in their last 5 games.
Chelsea are scoring an average of 1.00 goals per game in their last 5 games.
Real Madrid are conceding an average of 1.00 goals per game in their last 5 games.
Real Madrid are scoring an average of 2.80 goals per game in their last 5 games.
Chelsea are unable to pick up a win in four games.
Chelsea have won one away game out of 10.
Real Madrid's top scorers: Vinicius Junior (18 + 10), Karim Benzema (18 + 5), Federico Valverde (12 + 4), Rodrygo (9 + 9).
Chelsea's top scorers: Kai Havertz (9 + 1), Raheem Sterling (7 + 3), Mason Mount (3 + 3), Pierre-Emerick Aubameyang (3 + 2).
Real Madrid have won the Champions Cup 14 times and are the reigning Champions League champions, this is a tournament record.
Chelsea have won two Champions League titles: in 2012 and 2021.
What has been said before the match:
Real Madrid boss Ancelloti about last year's UCL clash and his thoughts about the upcoming game:
"Last year we suffered a lot. It's a team on another level. In these types of matches, there is great motivation and it's a very high-level squad."
"We have to think it's a 180-minute game and try to do well tomorrow. It's not decisive, but we can help manage the second leg better. We're looking forward to getting back in the Champions League and experiencing a magical night at the Bernabeu."
"We had a very bad time here and we have to respect Chelsea. They are not going through a good moment, but they have a very good team. Sometimes when you're at your worst, you bring out the best."
"I have 20 more years of experience than Frank Lampard but this is not going to change what is going to influence what happens in the game. He is a fantastic manager, extraordinary professional and in this case I don't think the experience will be of much use. The truth is that he arrived a week ago and he is aware of how these games can go. He will do well in the time he stays at Chelsea."
Newly appointed Blues' coach Frank Lampard about the motivation for the clash with Spanish giants:
"Wednesday will be a completely different game. I'm very happy to be back. We have a huge game waiting for us on Wednesday where everything changes.
"It's a big task managing Chelsea, we know we're not in a position we want to be in. There's always a reason for it.
"I didn't expect to solve everything in one day. You have to have more aggression in your game, more speed and more competitive duels which go your way.
"The players need to be aware of that because without that you can't win games. It was interesting to see anyway, I'm here to help with that. It's not stinging criticism, I know there's a lot of talent there."
Real Madrid vs Chelsea Prediction:
Real Madrid vs Chelsea tonight is about nothing more than loud hype. No quarter-final pairing of teams has such an overpowering advantage over their opponents as the Madrid side. Although Real Madrid also have problems, they are not as deep as in the camp of the Londoners, who are riding a four-match winless streak which could extend in Madrid. And Lampard has not yet had time to sort out all 37 players who are in contention for key places in the squad. Still, Los Blancos are at a completely different level, especially when it comes to chemistry and cohesion, the battle-hardened pattern and style of play. Plus, we should not forget about the home-field factor. In European competitions, especially in the knock-out rounds, it means a lot.
Given that Ancelotti's side have flopped in La Liga, they will certainly try to go all out in the Champions League. The Royal Club will likely be able to impose their own narrative from the opening minutes of the game against the Aristocrats, taking the match to victory with a passionate Bernabeu backing. They have everything, including an astounding UCL playoff experience, to confidently outclass the crisis-ridden Pensioners, who are currently struggling in every respect.
Don`t miss out 👉: Milan vs Napoli: Preview and Prediction
Parimatch News staff prediction:
We say: Real Madrid will win with an individual total over 1.5 – Yes.