RB Salzburg vs Liverpool. Prediction and Preview. Probable Lineups, Team News, Stats and more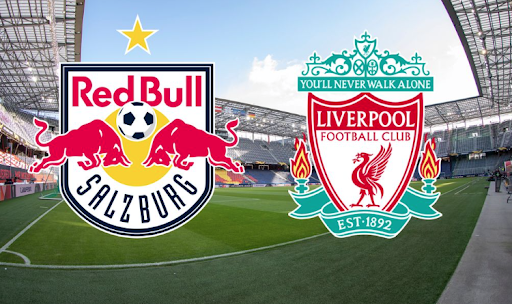 RB Salzburg will host Liverpool at the Red Bull Arena Salzburg. The match will take place on July 27, beginning at 23:30 IST.
The start of the English Premier League season starts at the beginning of August, but before that comes an even spicier affair, as Liverpool and City are set to battle for the FA Super Cup on 30 July. It is the kind of match everyone should be watching.
City have already completed their preparations for this vital encounter – Pep Guardiola only needed two friendlies to understand the players' capabilities and identify the best combinations. Jurgen Klopp has chosen a different route – the Merseyside side will play Salzburg three days before they face the Citizens Fans attending this encounter will be in luck as the pitch will feature some high-scoring teams.
Parimatchnews will tell you everything you need to know ahead of the upcoming match.
RB Salzburg News & Current Form:
Salzburg became Austrian champions once again last season, recording 55 points in 22 regular-season games and a decent 50-13 goalscoring/conceding margin. The play-offs were excellent as well, allowing the Bulls to pull away from the nearest pursuers by a whole number of points. Sturm from Graz, for example, finished second, 15 points behind. As you can see, the gap is significant. Overall, the level of RB Salzburg's game has clearly reached another level.
Speaking of achievements on the international stage, we cannot forget about the UEFA Cup final in the 1993/94 season. Last season, they also rewrote history in the UEFA Champions League, becoming the first Austrian club to reach the knockout stages. Reaching the quarter-finals was at first promising after the first leg but was hindered by a shock 1/8 defeat at the hands of Germany's Bayern Munich (1-1, 1-7).
Now, the team continues to show a consistent level, the new campaign has already begun, the club is clearly in splendid shape, and there is no any fatigue yet. This match will be seen as a cup game, Matthias Jaissle will approach the game seriously to test his strength before the upcoming Champions League season. It will not be an easy task for Jurgen Klopp. In addition, the home side will have the support of the stands, which is a weighty factor. Salzburg will certainly be able to get a goal. In terms of the squad, there is enough quality to do this.
Liverpool News & Current Form:
The multi-frontal battle played a cruel trick with Liverpool, and despite a decent season, the Reds missed out on two important trophies, even though they'd previously had serious aspirations for the Quadruple. Something was lacking in the team, Jurgen Klopp has definitely made conclusions, which – we will see at the end of the transfer window and as the season progresses.
This summer , the team is feeling good, although the start has been a blur.
First, the Reds lost 0-4 to Manchester United but then took on Crystal Palace 2-0. Modestly, in class. Then, they did not skimp on goals against German Red Bulls side Leipzig (5-0). Darwin Nunez, in his second game for the new club, put four goals into the opponents' goal, which greatly reassured all the fans, who feared that the Argentine forward may end up as a flop, which in turn would strongly affect
Liverpool's ambitious plans.
It seems that Jurgen Klopp has really appreciated this signing. The Uruguayan player has left a high mark for future encounters, so we can expect another showdown from him. However, the opposition is a tough club from Austria.
RB Salzburg form guide (all competitions): W-L-L-W-L-W
Liverpool pre-season form guide (all competitions): L-W-W
RB Salzburg vs Liverpool Head-To-Head Record:
| | | |
| --- | --- | --- |
| RB Salzburg | Draw | Liverpool |
| 0 | 1 | 2 |
RB Salzburg vs Liverpool Predicted XI:
Red Bull Salzburg possible starting lineup: Kohn; Van der Brempt, Solet, Wober, Ulmer; Sucic, Siewald, Capaldo; Fernando; Sekso, Adamu.
Liverpool possible starting lineup: Adrian; Alexander-Arnold, Matip, Van Dijk, Robertson; Keita, Fabinho, Thiago; Salah, Nunez, Diaz.
What has been said before the match:
Stephan Reiter, RB Salzburg Chief Executive Officer:
"It was Barcelona last year, and Liverpool this year. It's great to be able to welcome such big teams to the Red Bull Arena, and I am really pleased for our fans, in particular. We hope it will be a really cool night of football. We have stayed in good contact with Liverpool after our matches in the UEFA Champions League and the friendly match in 2020. This has helped us to create the special opportunity to put on another big clash with the Reds for our fans to enjoy."
"Liverpool are one of the best teams in the world. It is a highlight we are massively looking forward to. We are taking the game very seriously, of course, and we want to put in a good performance. It is a friendly match, and we would like to try out a thing or two and rotate."
Jurgen Klopp talks about the key aspects he has emphasised this pre-season:
"[There are] two things we try to improve here [and] both are from a pretty high level, to be honest. It's the way we play, it's what we are working at. Yes, there's a lot of stuff to improve. I know result-wise… it's crazy if you talk about results and say, 'Well, what do we want? Do we want 105 or 110 points, or whatever.' No. It's about how we react in specific moments; how we do the things we do more natural and from that point on how can we improve our decision-making in decisive moments, because even [though] we scored a lot of goals we were a lot of times in situations where – with slightly better overview with lesser hectic, or being in a rush, which is difficult in football especially – just using our structure in a better way, that's what we are working on."
"On our defending, obviously, as well, because in all the good games we played I can't remember a good game we played without an outstanding counter-pressing performance. Sometimes it's not that obvious because we have so much possession, but always when we are really spot on in our high pressing, and counter-pressing, then we play a good football game. So, that's important and, of course, then off the pitch we didn't sign 20 new players, but we brought in three new boys. We have new young players in the squad as well and each group in the world can become closer with time – and that's what we try to do as well. It worked out pretty well so far."
RB Salzburg vs Liverpool Prediction:
Salzburg were excellent last season and have already won their first game in the new Austrian championship (3-0). Liverpool are only getting ready, but the recent matches are promising as the team returns to form. In this clash, the Reds are the favorites in terms of quality and experience. Even if both teams field non-core players, little will change: Liverpool and Salzburg have it in their DNA to play aggressive and productive. Therefore, there will be goals in this game under any circumstances.
The visitors must not lose, because Klopp will not take his players to Austria just for a joyride – he needs to know who is capable of what, and everyone must prove their worth. The German specialist will not suffer a defeat at the hands of an average-level opponent a week before the start of the season; he needs a positive result to gain confidence and a load of momentum to head to the Super Cup match against tough Man City.
Don`t miss out 👉: Real Madrid vs Club America: Preview and Prediction
Parimatch News staff prediction:
We say: Liverpool to win and the match total over 2.5 – Yes.