PSG vs AC Milan. Prediction and Preview. Probable Lineups, Team News, Stats, and more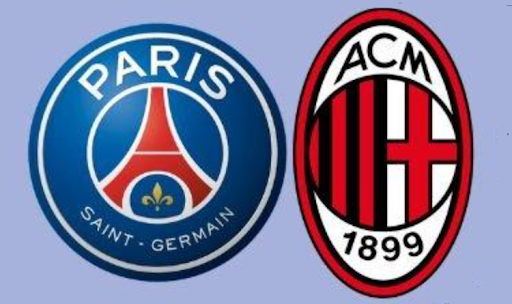 The matches between the teams from Group F attract a lot of attention, but the clash between PSG and AC Milan stands out. Can the Italians finally score their first Champions League goal?
Paris Saint-Germain will host AC Milan in the UEFA Champions League Group F 3rd round match at the Parc des Princes Stadium. The fixture will take place on Thursday, October 26, beginning at 00:30 IST.
Parimatch News will tell you everything you need to know ahead of the upcoming match.
PSG News & Current Form:
This season PSG cannot boast of stability. The start of the career in the French grande is still given to Luis Enrique with great difficulty. The team is in third place in the standings of the French championship. The gap from the leading AS Monaco is two points. In nine rounds the Blues played a draw with FC Lorient (0:0), Toulouse FC (1:1) and Clermont Foot 63 (0:0), and they lost to OGC Nice (2:3).
Then thanks to goals from Vitinha, Achraf Hakimi and Randal Kolo Muani they beat Rennais FC (3:1), then accurate strikes from Kylian Mbappe (from the penalty spot), Carlos Soler and Fabian Ruiz contributed to the defeat of RC de Strasbourg (3:0).
After 9 matches, PSG have 18 points, which is 7 less than last season at the same stretch. This is the worst result since the draw of the Ligue 1 of 2014/15. In terms of expected goals scored (xG = 2.31) and goals conceded (xGA = 0.93), they come in 1st and 3rd in the French championship.
Things are also not going well for the Parisians in the Champions League. They got a very difficult group this fall. So far they are in second place with 3 points, which were obtained thanks to a home win over Borussia Dortmund (2:0), according to xG success was deserved – 2.02 vs 0.81.
But the second round was a failure: a crushing defeat away from Newcastle United FC (1:4). The English club competently acted from defense, dangerously counterattacking. Only by xG the advantage of the Magpies was not so impressive – 1.28 vs 1.05. Four conceded goals were also the result of dumb mistakes of PSG defenders when playing the ball near the goal.
The setback was the first for the French side in the UCL group stage since November 2021, when the club lost to Manchester City. Last season, the French team left the tournament at the 1/8 stage, having been eliminated by FC Bayern Munich.
Luis Enrique is not able to adjust the reliability of the defense. In 11 matches in all tournaments his wards conceded 11 goals. And this is despite the efforts of Gianluigi Donnarumma. During this period of time, the goalkeeper made as many as 28 saves.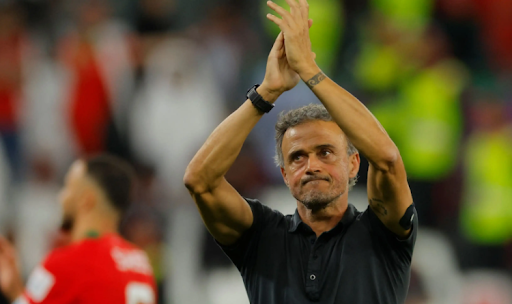 He performed poorly except in the meeting with Newcastle, where the Italian conceded a few unnecessary goals. On the other hand, if it wasn't for him, PSG would surely have conceded even more.
Another problem is Kylian Mbappe's slump. Recently, he has had big problems with finishing attacks at the club level. The forward is great in the national team, but at the club level he has scored only one goal in the last six matches in all tournaments, and that was from the penalty spot.
Luis Enrique is trying to ignore it. After the victory in the match against Strasbourg, he was satisfied with the offensive game of the team from Paris. The mentor emphasized that when the Red and Blues have the ball, all players become attacking. But this strategy only bears fruit in meetings with outsiders, and not always.
Constantly filled infirmary does not simplify the life of the Spanish specialist. The last to seek help from the medics was midfielder Warren Zaïre-Emery, who was injured in the youth team of France.
AC Milan News & Current Form:
The team is performing well in the new season of Serie A. The Milanese managed to get seven wins in eight matches, and lost twice. During this time, the Rossoneri managed to hit the opponents' goal 21 times and conceded nine times. Wards of Stefano Pioli remain the only ones who in 9 rounds have never finished in a draw.
As a result, now the team from Milan has 21 points and is in second place in the standings of the Italian Serie A and one point behind the leader Inter Milan.
In their last match the team lost to Juventus FC (0:1) at home, due to which they lost the lead in Serie A and could not continue the unbeaten streak of six matches in all tournaments (four wins and two draws). Central defender Malick Thiaw was sent off in the 40th minute, which the Torino players took advantage of.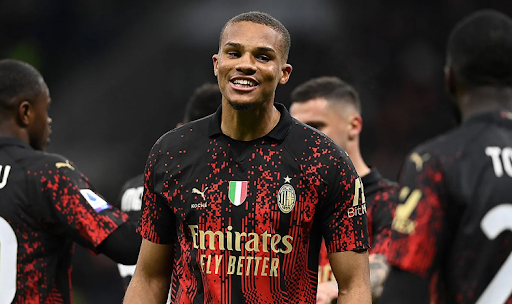 In the post-match interview Stefano Pioli noted that his charges played well both in full strength and in ten men. The specialist emphasized that they were in no way inferior to the Old Lady and could well achieve the desired result. The coach expressed hope that the team will be able to recover and give a winning streak, as it was after the derby with Inter (5:1).
As for the results in the Champions League, Milan have not lost in this European Cup campaign, but have not won either, finishing third in Group F with 2 points
In the opening round of the quartet the team failed to overcome Newcastle (0:0). The Devils came to the home field to rehabilitate before the fans for the recent major defeat from Inter. According to xG they should have won – 2.15 vs 0.50, but the realization of dangerous moments let them down. In particular, in the meeting with the Magpies, the Italians had total domination, which resulted in 25 shots on goal for the English team.
This was followed by an away draw at the Borussia Dortmund Stadium (0:0). The Italian club again outscored the opponent on xG (1.35 vs 1.25), but once again managed not to score goals and lost 3 deserved points.
Milan's lack of goals in the previous two Champions League rounds with participation should not be misleading. Only Manchester City and Real Madrid CF had more shots on the opponents' goal than the Rossoneri. In this regard, it is logical to expect a productive game, because on the road Stefano Pioli's team plays more openly as evidenced by their expected goals scored (xG = 1.3) and goals conceded (xGA = 1.2).
Milan are a very formidable opponent, capable of giving the Parisians a lot of problems. Last season they reached the semifinals of the Champions League. After that, they were defeated by Inter (0:2 and 0:1).
They will have to play against PSG without the injured Ismaël Bennacer, Ruben Loftus-Cheek and Samuel Chukwueze.
Olivier Giroud about playing in France and the importance of being decisive:

"Going back to France is always a special feeling. I've never been close to PSG, but it'll be a pleasure to play in Paris again. I'm happy I'll be doing so in the AC Milan shirt. I've given some advice to our defenders in particular so that they're well aware of the threat posed by PSG's attack."
"The group always comes before the individual. I don't like talking about myself and always put the team before anything else. I'm proud of this AC Milan team, even if we haven't picked up as many points as we could have done in the Champions League."
"We always try to score, and, as a striker, it's very important for me to be decisive. When opportunities come our way, we need to inflict damage on the opposition. In these games, the differences are very small. We know that our two games against PSG will be tough but, at the same time, important for our qualification hopes."
"I know Mbappé very well; we've been playing together for France for years now. He's exceptionally talented and one of the best players in the world. We'll need to be very focused, but they are very strong all over the pitch."
PSG form guide: W-W-D-L-W-W
AC Milan form guide: W-W-W-D-W-L
PSG vs AC Milan Head-To-Head Record:
January 4, 2012: AC Milan 1 – 0 PSG (International Friendly).
PSG vs AC Milan Predicted XI:
PSG's possible starting lineup (4-3-3): Donnarumma; Hakimi, Marquinhos, Skriniar, L. Hernandez; Zaire-Emery, Ugarte, Vitinha; Dembele, Ramos, Mbappe.
AC Milan's possible starting lineup (4-3-3): Maignan; Calabria, Thiaw, Tomori, T. Hernandez; Musah, Krunic, Reijnders; Pulisic, Giroud, Leao.
Don`t miss out 👉: Mohun Bagan Super Giant vs Bashundhara Kings: Preview and Prediction
Statistical preview of the match PSG vs AC Milan:
PSG's First XI average age is 25.7 years, Milan's First XI average age is 26.0 years.
Slavko Vincic has been appointed as the center referee. The referee has already served eight games this season, showing an average of 4.25 Yellow Cards and also whistles 24.75 fouls per game.
In the last 5 games Milan conceded an average of 0.40 goals per game and scored an average of 1.20 goals per game.
In the last 5 games, PSG conceded an average of 1.00 goals per game and scored an average of 2.20 goals per game.
PSG have won 4 of their last five home matches, losing only once.
Milan have lost only 1 match out of their last eight away matches, winning 5 times.
On average PSG have 6.17 average total corner kicks during home matches, while Milan have only 4.17 average corner kicks during away matches.
Only 0.67 yellow cards are received by Parisians during home matches and 2.5 yellow cards average for the Rossoneri during away matches.
Goals have been exchanged in 12 of PSG's 16 previous matches in the main European tournament.
At least one of the teams has failed to score in 11 of Milan's 12 previous matches in the Champions League.
No more than 2 goals have been scored in Milan's last 8 matches in the Champions League.
Milan have drawn 3 of their last 3 away games in Europe's top competition.
What has been said before the match:
Coach of PSG Luis Enrique about the objectives for the upcoming game:
"This double header will be a turning point. It's a big opportunity for us, but I think that right up until the final round of group-stage fixtures, we won't know who'll be going through, so we need to focus on one game at a time. We're very happy to play tomorrow's game at home, in front of our fans."
"AC Milan are a big team. Over the course of a season, teams have highs and lows, but I think that right now, Milan are doing well. They're working hard with a very good coach. Milan are used to playing in a 4-3-3; they know how to defend and are very good in every department."
"They can also adapt their system by switching to a back five. They play very well with and without the ball. As for ourselves, whatever happens, we need to try to attack like we usually do. Regarding everything else, we'll adapt in-game."
"I think that it's important for there to be competition between the players in every position so that I can have as many options as possible. As a manager, it's a privilege to have so many players of this caliber, but we still have to try to get the best possible performance out of them."
"As always, we want to attack. Up until now, in every game, we've had more time on the ball than our opponents. That really is embedded in our game, but we also want to press properly. That's my philosophy, and I think that the team has taken it on board. Of course, tomorrow, we'll also have to defend, but generally speaking, I'm optimistic when I see how my team is training and negotiating various situations."
Stefano Pioli, gaffer of AC Milan, praised the work of opponent's coach:
"It's a very important match. We're yet to win in Europe, so our two games against PSG will be highly significant. I hope, however, they won't be decisive because I think qualification will go down to the last game. We'll need to be highly focused, play in a compact manner and move as a unit in both attack and defense to reduce their threat."
"In just a few months, Luis Enrique has done an incredible job; they previously relied on their champions, but he has transformed the way they play. Mbappé is very good at moving at the right moment and doing so at high speed. The more we anticipate his intentions and the more we interrupt the service coming his way, the more we'll be able to limit him."
"We've produced two high-quality performances so far, putting in everything necessary to do well on such a stage against such opponents in the form of Newcastle and Borussia Dortmund. It's strange that we haven't scored despite creating so many opportunities. We'll probably have less space and have fewer opportunities tomorrow, but we might end up scoring more… we need to increase the number of goals we score relative to the amount we produce. We need to finish off our chances."
PSG vs AC Milan Prediction:
Once upon a time, these two undoubtedly big clubs took turns to be so. First Milan were at the forefront in the era of Shevchenko and Inzaghi, and with the arrival of Kylian Mbappe and other stars, Paris stepped up, while the Rossonerri were out of the main European Cup for some time. The last match between these teams took place as far back as 2001, despite the top status of both.
PSG started the current season poorly, there were really concerning losses to modest teams, and the leader of the team, Mbappe was leaving and then retained, then played and sometimes got lost on the pitch. However, in recent matches, the Parisians have gained momentum, as well as their leader. The only thing is that the defense is still in the same disarray, and Gianluigi Donarumma is hardly a new Buffon, despite all the advances given to him.
Milan meanwhile are doing pretty well, Stefano Pioli was successful in covering Tonali's departure, reinforcing the attack perfectly. Pulisic, Dortmund's star but Chelsea's benchwarmer, has arrived. Christian has picked up some sharp form and is playing very well. Giroud and Leão have been there before but have also been peaking. There are enough players in the center of midfield. These are the arrivals Reynders from AZ, Loftus Cheek all from the same Chelsea and Yonus Musa from Valencia. Adli, who hardly played that year, has also moved closer to the starting line up. There are also Krunic and Bennacer, but injuries sometimes prevent them from playing, for the same reason we won't see Samu Chukuwese today. On the left flank, Theo Hernandez is as fervent as ever, who in addition had a rest in the match against Juventus due to suspension and he will obviously be full of energy and desire. Only the center of defense, perhaps, has some concerns. However, Mike Maignan is back, which will probably smooth out the blunders of the defense.
Based on all of the above, we will assume that both teams will score. Although the Devils have played two recent matches 0-0, considering the attacking nature of both sides, in a game like this there should be plenty of goalscoring action for both parties.
Parimatch News staff prediction:
We say: both teams will score – Yes.
Don`t miss out 👉: Bengaluru vs Goa: Preview and Prediction