Portugal legend Figo slams the idea of 'European Premier League': 'It will destroy football as we know it'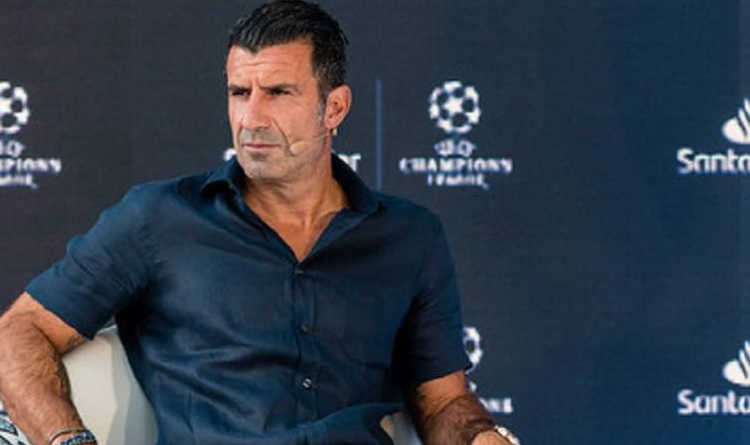 AP
Ex-Real and Barcelona midfielder Luis Figo isn't among those excited with FIFA's plans to reshape modern European football. Workingly-titled European Premier League will cause negative consequences for the entire business, former Portugal captain believes.
On Tuesday, Sky reported that FIFA is currently in talks with the biggest European clubs over launching the tournament, which will subsequently replace the Champions League. Among others, Bayern, Barcelona, Real and Premier League's 'Big Six' clubs are going to become founding members of the competition. Wall Street bank JP Morgan will reportedly contribute a $6bn loan. A provisional date for beginning is 2022.
The 2000 Ballon d'Or recipient took on Twitter to express his doubts about the new format:
"What I read about this Super League idea will destroy football as we know it. It's all about greed and keeping the game for a few elite clubs, while killing the other clubs and leagues that fans love. Football should unite! Everyone should oppose it!"
While FIFA spokesperson didn't provide details on 'topic which come up every now and then', the European governing body UEFA expressed its disagreement:
"The principles of solidarity, of promotion, relegation and open leagues are non-negotiable," UEFA said in a statement. "It is what makes European football work and the Champions League the best sports competition in the world. UEFA and the clubs are committed to build on such strength not to destroy it to create a Super league of 10, 12, even 24 clubs, which would inevitably become boring."
Sky revealed FIFA's plans on European Premier League a week after Premier League's shareholders rejected Liverpool and Manchester United's 'Project Big Picture'. The initiative was aimed at giving the tournament's top-six clubs more power and higher income. The competition would have been reduced to 18 teams from 20, and Community Shield and EFL Cup would have been abolished.