Pirlo says Juventus know Antonio Conte 'very well' ahead of the Italian Cup semi-finals on Tuesday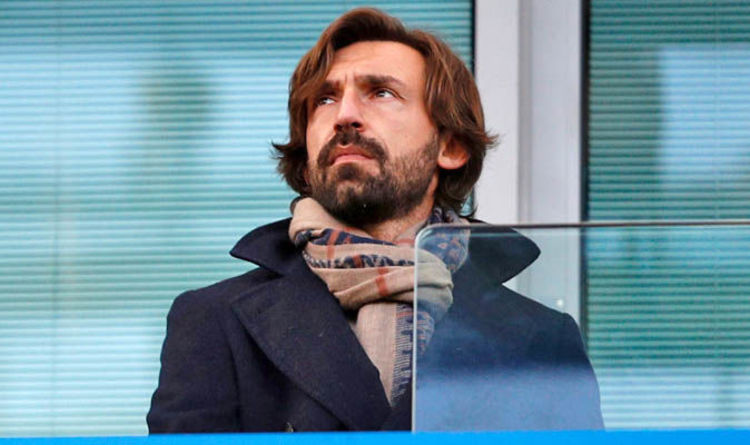 Stylish Andrea Pirlo watches from the stands
The first match between Inter and Juventus in the semi-finals of the Italian Cup will be held on Tuesday, February 2. The return match in Turin is to be held the week after – on February 9.
The last time the teams met was on January 17, during the 18th tour of Serie A. The match ended with a confident win for Inter with a score of 2-0.
La Vecchia Signora (the Old Lady) travel to the Giuseppe Meazza for the first leg match, Pirlo spoke about the fixture:
"I want to see a team aware of their strength"
"It will be only the first round because it is a 180-minute game, so tomorrow it will be important to handle it well because it will not be decisive. The match against Inter in the league taught us a lot".
"Tomorrow I expect the usual Inter, who will try to put their ideas into play. We know the coach well, so we have been preparing these days for what can happen tomorrow on the pitch. Inter are very good, they defend very well and are dangerous on counter-attacks, we must be very careful. Tomorrow we will change something, Gigi will return to goal and we will have to do without Ramsey who yesterday had a slight resentment in training, but we hope to get him back for Saturday".
Сonte stated that if you want to win these types of matches, there's very little margin for error:
Inter advanced to the next round by beating AC Milan in extra-time thanks to a terrific free-kick by Ericksen.
Don`t miss out 💥: Inter gets a strong-willed victory in the Milan derby as Ibra was sent off after a heated clash with giant Lukaku. Revealing details of the scandal.
We got the verdict of the Giudice Sportivo (Sports Judge) after Milan – Inter clash:
"No heavy hand with the two (Ibra and Lukaku) after the strong words that flew around the pitch and led to the expulsion of the Swede. Both will only have to serve one round of disqualification: Ibra in the next competition, Lukaku in the semi-final first leg against Juventus".
Nevertheless, further proceedings because of the altercation are not excluded, as the full protocol of the match has not yet been received from the referee.