Nottingham Forest vs Newcastle United. Prediction and Preview. Probable Lineups, Team News, Stats and more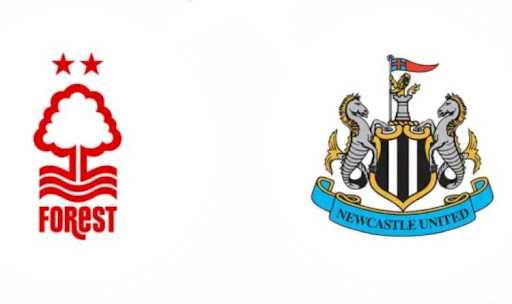 Will the Magpies be able to continue their slide back to winning ways?
Nottingham Forest FC will host Newcastle United FC in the English Premier League 28th-tour match at City Ground Stadium. The fixture will take place on Saturday, March 18, beginning at 01:30 IST.

What can we expect this Saturday night? Parimatch News will tell you everything you need to know ahead of the upcoming match.
Nottingham Forest News & Current Form:
English Premier League newcomer Nottingham Forest continue to struggle in the current league to retain their prized place. Especially at home, the Reds have been looking very good offensively throughout the current league campaign.
Forest have 26 points on their books, in 26 games the club have scored only 21 goals and conceded as many as 47. Cooper's side will fight to the end to keep their place in the top flight. There is still a fight ahead.
Nottingham have strengthened their squad this winter with a number of newcomers. Thanks to this, and not only that, they made a very good run and left the relegation zone. They also reached the semi-finals of the English Football League Cup. They were stopped by Manchester United FC (0 – 3 and 0 – 2). Steve Cooper's side crashed out of the Emirates FA Cup a long time ago, losing to Blackpool FC (1 – 4).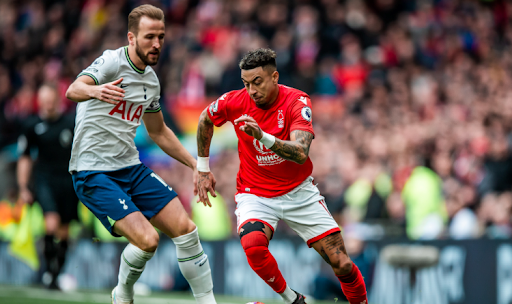 It was probably the crushing failures in the Cups that knocked Forest out. Although it's also possible that the new recruits' adaptation started late and had an impact on the results. In any case, in the next five rounds in the English league, the Reds did not score a single win.
Such a play-off slump has brought the team perilously close to the relegation zone, which is just two points away. Moreover, the team's main failures have been on the road, with an impressive nine-game winning streak at the City Ground, corresponding to 20 points from 26 earned during the whole season.
Nottingham have drawn with Manchester City FC (1 – 1) and Everton FC (2 – 2). The defeats came against Fulham FC (0 – 2), West Ham United FC (0 – 4) and Tottenham Hotspur FC (1 – 3). The match against Manchester City is the most interesting one because its result is not at all logical.
The Citizens failed to convert a huge number of chances. Of their 23 shots, only six of them hit the post. On more than one occasion, the ball flew just inches from the bar. In addition, Erling Haaland and Phil Foden spoiled one-on-one chances each. There was also an episode when the ball hit the crossbar.
All in all, the Trees were very lucky. They took only one shot on target in the whole match which resulted in a goal. However, Keylor Navas should also be given credit. The 36-year-old Costa Rican goalkeeper made five saves. On several occasions, he truly saved his new team.
Steve Cooper has warned his players that they need to improve their game if they want to secure a place in the Premier League. The manager has criticized his team for not doing better on non-negotiable matters.
Cheikhou Kouyaté, Giulian Biancone, Willy Boly, Dean Henderson, Scott McKenna and Omar Richards, who has a shin injury, will not be able to take to the pitch today.
Jack Colback, midfielder, shared his thought on the opponent and support from fans:
"Newcastle is unique. It's a huge club with a huge history and that's something the manager always tries to relay to the players.
"You can feel it at home games, the atmosphere before kick-off is something you can't really get used to. I've always wanted to try and repay that, when the fans are as good as they are, you feel like you owe them something. When you lose games, you carry that weight on your shoulders and we just want to make the fans and the club proud."
Don`t miss out 👉: Virat Kohli: We haven't won the IPL, but I still feel that we have the best fans in the world
Newcastle United News & Current Form:
Newcastle, too, have not looked very confident in the last stretch of the season. They lost the EFL Cup final to the Red Devils (0 – 2) and also crashed out of the FA Cup, losing sensationally in their opening game against Sheffield Wednesday FC (1 – 2). In addition, the Magpies lost a lot of points and slipped down to fifth place in the EPL table.
Eddie Howe's side have only lost three games in the current English league. Leading Arsenal FC have the same number of defeats. No one has fewer. And there is a simple explanation for one of the defeats – against Liverpool FC (0 – 2). In the 22nd minute, Nick Pope, the team's main goalkeeper, was red carded.
The best defensive performance in recent rounds is no longer so reliable. After all, the Magpies have been unable to leave the pitch without conceding a goal for as many as seven games in a row. And the Newcastle goalkeeper's opponents in this number were not only the players of the strong Man City (0 – 2), MU (0 – 2) and Liverpool (0 – 2). But also players from teams at the bottom of the table – AFC Bournemouth (1 – 1), Wolverhampton Wanderers FC (2 – 1), West Ham United (1 – 1) and Southampton FC (2 – 1).
The reason for the team's draws lies in the low performance of Howe's charges. They have scored only 37 goals in that period – the fewest among the top nine. Miguel Almiron accounted for 11 of them. The strikers have a lot to answer for, as the midfielder is the team's top scorer.
The club from Newcastle-upon-Tyne have narrowed the gap to fourth-placed Tottenham in the English league table to four points. There's no need to look for extra motivation. The distance is not insignificant, but the Magpies have two more matches in reserve. Should they win both of those, they will edge the Spurs out of the UEFA Champions League zone.
The visitors from Newcastle have not lost to Forest in the top flight since 1988. What's more, the Black and Whites are expecting the visit to Nottingham to make a final U-turn on the losing streak, which the team managed to overcome in the last game when they beat Wolverhampton 2 – 1.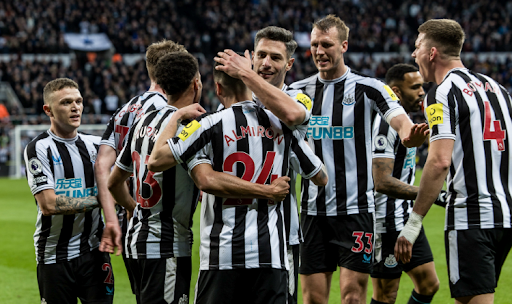 Manager Eddie Howe immediately praised his side's character after that win, with fans' hopes of qualifying for the UEFA tournament revived for the first time since the 2006/07 season.
"We're desperate for another win. That doesn't change. The mood has been lifted for the win. We'd gone a few weeks without that feeling – we wanted to return to our best and I felt we did. Hopefully we can build on it",

said the coach.
Emil Krafth, Harrison Ashby and Anthony Gordon, who has an ankle injury, cannot play today.
Nottingham Forest form guide: W-L-D-L-D-L
Newcastle United form guide: D-D-L-L-L-W
Nottingham Forest vs Newcastle United Head-To-Head Record:
| | | |
| --- | --- | --- |
| Nottingham Forest | Draw | Newcastle United |
| 34 | 27 | 52 |
September 20, 2011: Nottingham Forest 3 – 4 Newcastle United (League Cup);
December 2, 2016: Nottingham Forest 2 – 1 Newcastle United (EFL Championship);
December 30, 2016: Newcastle United 3 – 1 Nottingham Forest (EFL Championship);
August 23, 2017: Newcastle United 2 – 3 Nottingham Forest (League Cup);
August 29, 2018: Nottingham Forest 3 – 1 Newcastle United (League Cup);
August 6, 2022: Newcastle United 2 – 0 Nottingham Forest (Premier League).
Nottingham Forest vs Newcastle United Predicted XI:
Nottingham Forest possible starting lineup (4-3-1-2): Navas; Aurier, Worrall, Felipe, Lodi; Yates, Shelvey, Freuler; Lingard, Gibbs-White; Dennis.
Newcastle United possible starting lineup (4-3-3): Pope; Trippier, Botman, Schar, Burn; S. Longstaff, Guimaraes, Willock; Almiron, Isak, Saint-Maximin.
Statistical preview of the match Nottingham Forest vs Newcastle United:
Forest's First XI average age is 29.2 yrs.
United's First XI average age is 27.4 yrs.
Nottingham Forest's squad is currently estimated to be worth €332.65m.
Newcastle United's current Premier League squad is valued at more than £420 million.
Newcastle are winless in their last 5 away games in the Premier League.
Newcastle have won their last 4 away games in the Premier League against this opponent.
Nottingham Forest are without a win in their last 5 games.
Nottingham Forest have scored in 5 of their last 7 games against this opponent.
Nottingham Forest have conceded in their last 5 games.
Newcastle conceded an average of 1.60 goals conceded per game in the last 5 games.
Nottingham Forest are scoring an average of 0.80 goals per game in their last 5 games.
Nottingham Forest are conceding an average of 2.40 goals per game in their last 5 games.
Newcastle are scoring in their last 7 games against this opponent.
Newcastle have conceded in their last 5 games.
Newcastle are scoring an average of 0.60 goals per game in their last 5 games.
What has been said before the match:
Nottingham's coach Steve Cooper ahead of the EPL game with Newcastle:
"I think Newcastle have been excellent. We obviously played them in our first game and they beat us there, started well and they've kept that going, hence getting to the cup final and positive league position etc. There's obvious qualities and strengths that they have. A lot of respect for the manager and the coaching team and it's a game that's going to be a tough one."
"But they all are and I could give you the same answer to every single game that we play in the Premier League. Respect the opponent but focus on ourselves, certain aspects of our game we have to do a lot better than we did last week."
"Against Spurs, it was clear that we fell short in certain areas. That's really where I'm focussed – being a better version of us in some parts of the game because the last few games we've not been able to put a whole performance together, we've just had spells that have cost us and then spells where we've looked quite good."
"That's not enough at this level, it needs to be 100 percent all the way through so that's where our work is. The hope and ambition of succeeding this year is my biggest driver. "
"We are in a unique situation, so what an opportunity, the fact that we are trying to do something that has never been done before. That is the bit that motivates me the most. It is not a season for excuses."
Newcastle's coach Eddie Howe about Saturday game:
"I think they're unbeaten there in nine games at home, and that includes tough games, they drew with Manchester City recently. It's a really tough place to go, the atmosphere will be red hot naturally because it's a Friday night game."
"We're looking forward to it but we can't underestimate the challenge there. It's going be difficult, we'll have to be at our best. It can't be underestimated how difficult that is."
"To keep everyone together is very difficult, so I think he deserves huge credit for the job he's done, firstly in getting the team promoted from a difficult position and now stabilizing the team in the Premier League."
"Their performances throughout the season have gotten better, so we know it's going to be a very difficult game for us."
Nottingham Forest vs Newcastle United Prediction:
The final stretch of the season has seen Nottingham Forest fall apart. Not a single win in the last five rounds of matches speaks for itself. In their last meeting, the Reds lost 2-0. It's unlikely that home turf will prevent them from suffering a setback this time around. On the other hand, Newcastle are doing much better on the 22/23 distance having the extra motivation of Champions League football on their minds. True, the Magpies have some offensive struggles. Yet they have the most reliable defense in the EPL. The Magpies have a good chance of winning this Friday's clash, although we think it will be a narrow one. Let's also not forget how common it is for these teams to play out draws.
Don`t miss out 👉: ATK Mohun Bagan vs Bengaluru: Preview and Prediction
Parimatch News staff prediction:
We say: Newcastle United will not lose and the match total will be less than 2.5 – Yes.