Newcastle United vs Arsenal. Prediction and Preview. Probable Lineups, Team News, Stats and more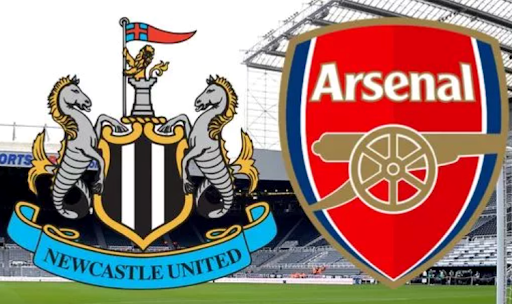 Arsenal have to conquer all remaining points to hold out hope of a title, while Newcastle are eager to cement their 3rd place to make a UCL dream come true. Who have more incentive and drive?
Newcastle United FC will host Arsenal FC in the English Premier League 35th-tour match at St James' Park Stadium. The fixture will take place on May 7, beginning at 21:00 IST.

What can we expect this Sunday night? Parimatch News will tell you everything you need to know ahead of the upcoming match.
Newcastle United News & Current Form:
The Magpies have had an excellent campaign and are rightfully sitting third in the Premier League table. Only the most unfortunate set of circumstances could prevent Eddie Howe's side from securing a trip to the UEFA Champions League.
"I won't say we've become a UCL team, but we're certainly showing good football. We need to finish what we started and get as many points as possible in the remaining matches. Then we can get what we want and qualify for the Champions League," says Newcastle coach Eddie Howe.
Newcastle have picked up some serious momentum towards the end of the season. The players have won three games in a row, displaying very productive football. The boys from St James' Park scored six goals against Tottenham Hotspur FC (6 – 1), but there it is worth acknowledging the terrible actions of the opposing goalkeeper.
They also upset Everton FC four times (4 – 1). The Toffees scored their only goal in the 80th minute when the scoreline showed 3 – 0 in favor of the Magpies. In the last round, they hit the target three times against Southampton FC (3 – 1).  The Saints were first to score in 41 minutes. After the break, Newcastle stepped up the pressure on their opponents and got their 3 points.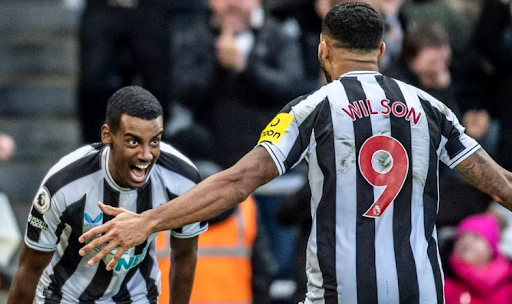 Moreover, the club has won 8 of the last 10 meetings in the Premier League, suffering only 2 defeats against Manchester City FC (0 – 2) and Aston Villa FC (0 – 3). It is also worth noting that the hosts have won their previous 4 home fixtures by a combined score of 13 – 3.
Watching the strong run of Liverpool FC at the end of the season, Howe's charges have a theoretical possibility of leaving the Champions League zone if they actively lose points in the last rounds. All this puts pressure on the motivation of the players, which is reflected in their quality of play.
It's worth noting that the Magpies have noticeably improved their attacking performance. In 4 of the past 6 games, they have scored at least 3 goals. In terms of expected goals scored (xG = 1.83) and conceded (xGA = 1.01), Newcastle are 4th and 2nd respectively in the EPL.
The forwards Callum Wilson and Alexander Isak are in splendid form, with the latter having been involved in 8 goals in his last 10 matches. The wealthy bosses of the club believe that their team is guaranteed a place in the Champions League and are planning a summer transfer campaign. Specifically, Newcastle is actively looking at FC Barcelona attacking midfielder Raphinha and AS Roma forward Paulo Dybala, who became a world champion with the Argentina national team.
Don`t miss out 👉: KKR and SRH trying to maintain their chances for the playoffs
Arsenal News & Current Form:
Arsenal finally broke their streak without victories in the last round, and they did so very confidently, scoring three unanswered goals in the first half against Chelsea FC and calmly bringing the match to a 3 – 1 victory after the break. However, the joy of victory was overshadowed by an injury to leading center-back Gabriel Magalhães.
True, the Blues are now so awful and helpless that a win against them cannot be called a serious achievement, but the Gunners simply needed a taste of success again after three straight draws and a 1 – 4 defeat by Manchester City.
"I think we played a great match. We scored great goals and our fans created a great atmosphere. We keep fighting for the title,"

said head coach Mikel Arteta after the game with the Aristocrats.
Arsenal's Ukrainian international Oleksandr Zinchenko echoed his mentor.
"It was very important to get three points. Arsenal must fight to the end. You have to believe in the possibility of winning the championship. If you don't believe in what you are doing, you can never succeed,"

Zinchenko said after the derby with Chelsea.
"I said anything is possible in this life if we work hard. And that's exactly what we are trying to do. Obviously, it was an important three points for us. As for our reaction, we recovered pretty well from the last two games in which we lost a lot of points."
"Unfortunately, the fight for the title is not in our hands, but you never know what can happen in this league. We need to focus on our performances, that's all. We need to keep fighting because we have worked hard during this season."
The reality is that Arsenal are currently second in the EPL. The Gunners are one point behind leading Manchester City, with the CItizens having one game in hand .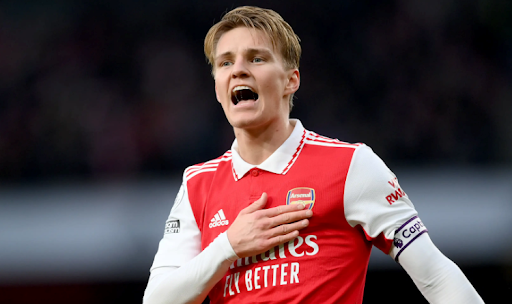 Arsenal have four matches left to play before the end of the season, with the difficulty lined up in descending order. The visit to Newcastle is by far the most dangerous in terms of losing points. In any case, it does not look like Man City are going to stumble, except that a very tight schedule at the end of the season will play against the team from Manchester.
But so far, the odds are that Arteta will not be able to snatch the league title from Pep Guardiola after all. In his interview, Pep said that Arsenal have already won their title, specifically, they have finally made it to the Champions League.
Newcastle United form guide: W-W-L-W-W-W
Arsenal form guide: W-D-D-D-L-W
Newcastle United vs Arsenal Head-To-Head Record:
| | | |
| --- | --- | --- |
| Newcastle United | Draw | Arsenal |
| 68 | 39 | 83 |
February 16, 2020: Arsenal 4 – 0 Newcastle United (Premier League);
January 9, 2021: Arsenal 2 – 0 Newcastle United (FA Cup);
January 18, 2021: Arsenal 3 – 0 Newcastle United (Premier League);
May 2, 2021: Newcastle United 0 – 2 Arsenal (Premier League);
November 27, 2021: Arsenal 2 – 0 Newcastle United (Premier League);
May 16, 2022: Newcastle United 2 – 0 Arsenal (Premier League);
January 3, 2023: Arsenal 0 – 0 Newcastle United (Premier League).
Newcastle United vs Arsenal Predicted XI:
Newcastle United possible starting lineup (4-3-3): Pope; Trippier, Schar, Botman, Burn; Willock, Guimaraes, Joelinton; Murphy, Isak, Almiron.
Arsenal possible starting lineup (4-3-3): Ramsdale; White, Kiwior, Gabriel, Zinchenko; Xhaka, Partey; Saka, Odegaard, Martinelli; Jesus.
Statistical preview of the match Newcastle United vs Arsenal:
Newcastle's First XI average age is 28.1 years.
Arsenal's First XI average age is 25.5 years.
Newcastle are victorious in their last 3 matches.
Arsenal are unbeaten in 9 of their last 11 matches against this opponent.
Arsenal are unbeaten in 6 of their last 8 games.
In your last 5 games, Newcastle are scoring an average of 3.00 goals a game and conceding an average of 1.40.
In the last 5 games Arsenal are conceding on average 2.40 goals per game, while conceding on average 2.20 goals.
The first round match between the Gunners and the Magpies took place in London on January 3. Eddie Howe and Mikel Arteta's side were unable to claim a win (0 – 0).
Arsenal last defeated Newcastle in May 2021 (2 – 0).
In the last 10 games between Newcastle and Arsenal at the Magpies' home arena, the opponents have not scored more than three goals.
In the 2022/2023 season, Newcastle lost only one home game, losing to Liverpool (0 – 2).
Newcastle's top scorers: Callum Wilson (15+4), Miguel Almiron (11+3), Alexander Isak (10+2), Joelinton (8+2).
Arsenal's top scorers: Gabriel Martinelli (15+6), Bukayo Saka (14+11), Martin Odegaard (14+7), Gabriel Jesus (10+6).
What has been said before the match:
The Magpies coach Eddie Howe about the team's objectives for the end of the season:
"We're competing against elite teams who will fight to the end and we have to do the same. In our five games we need to give our best preparation and focus because the fight we're in could go right to the end of the season."
"All season we haven't focused on where we are, who's around us, form of teams – we've just focused on ourselves and that's all we can do. We have a tough run of fixtures but I think at the same time a great run of fixtures because every game is important. They're great occasions and we look to carry on our good form."
About winning 3 games in a row he said:
"They're big challenges. Your preparation for the game is key so the training you deliver and the tactical plan you've got to try and get it right. You then ask the players to execute that to the best of their ability so there's a lot of decisions to be made."
"They are great games, the ones we've had recently because we've had positive results and performances so that's what we're looking for again."
"My mind flicks to those games and it's always about the crowd, emotion, noise and feeling that they created for us so it's the same again please and can we create that intimidating environment for our opponent and elevate our own players."
Arsenal boss Mikel Arteta commented on the game against Chelsea:
"We wanted to have a very different approach to the game, and we did it right from the beginning. The team is back to its best. There was a lot of energy, determination, quality, movement, and we were really going for it. We connected with our crowd straight away, we scored two magnificent goals, got control of the game and fully deserved to win."
"We wanted to prove we had that fire in the belly. I could see that in the last few days, and we prepared the game well. Mentally we arrived in the right mood and with the right level of energy. Everything went for us as well, which is important."
"We've had a couple of difficult weeks with very different games with a lot of emotions involved. Today we're back to the top of the league – let's see what happens."
"We have four games to go, we are top of the league, it was one of the things we talked about tonight – can we go back and go where we've been for many months and now we have to wait and see, we know it's not in our hands."
"We're going to try to take it all the way against Newcastle, we have another tough match, but we'll be preparing to win."
Newcastle United vs Arsenal Prediction:
The teams drew 0-0 in London on 3 January this year, but that scoreline is hardly possible now. Newcastle are frantic in attack right now (scored 13 goals in their previous 3 matches), while Arsenal also score and concede on a regular basis. It's bound to be a high-scoring encounter, with both sides having a chance of success. But we'll give a slight preference to Newcastle due to their home ground. The Magpies have lost only once this season at home — to Liverpool 0-2 — and that was right at the end of their slump.
Now, the Magpies want to secure qualification to the Champions League as soon as possible. This is an important point, given that Newcastle's direct rival, Jurgen Klopp's previously mentioned Liverpool, have picked up an excellent run of form with five straight victories.
Arsenal, on the other hand, limped off at the end of the season, which, by and large, was no particular surprise given their lack of squad depth. To judge the Gunners' current form in the derby with Chelsea is not really objective – the Blues are currently performing at the level of teams from the relegation zone (4 losses in 5 last matches).
Despite the fiery talk from the Arsenal side about their bid for the league title, deep down inside, we all understand that Josep Guardiola's Manchester City will never surrender the title being in such a position, the experience in such situations is immense, and super-weapon Erling Haaland is not going to stop stamping out goals.
We assume that Mikel Arteta's somewhat "floaty" side will not be able to break down Newcastle's resistance making it another feast for the Man City fans. Eddie Howe and his lads will be looking to score points against yesterday's EPL leaders, which could also be achieved through a draw.
Don`t miss out 👉: I actually don't have the power game, I like to time the ball – Suryakumar Yadav
Parimatch News staff prediction:
We say: Newcastle will not lose; the match total to be less than 4.5 and both teams will score – Yes.