Netherlands Women vs Portugal Women. Prediction and Preview. Probable Lineups, Team News, Stats and more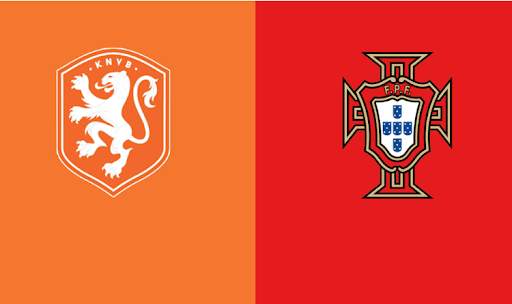 Netherlands Women will host Portugal Women at Leigh Sports Village in the UEFA Women's Euro 2022. The match will take place on July 14, beginning at 00:30 IST.
Now, Parimatchnews will tell you everything you need to know ahead of the upcoming match.
Netherlands Women News & Current Form:
The Dutch women's team took the 2017 European championships. And in 2019, the team was able to finish second at the World Cup. The national team is currently ranked 3rd in the FIFA Women's Team Rankings and 2nd in the UEFA Women's Team Rankings.
Most of the female players in the Dutch national team come from the national championship. But there are also three players from the Women's Super League, two from Lyon (winner of UEFA Womens Champions League 2022), four from the Bundesliga and two from the Spanish championship. The team's top scorers are Vivianne Miedema (Arsenal captain) and Lieke Martens from PSG.
In this year's World Cup qualifying, the Netherlands national women's team has managed to take first place in Group C with 17 points after seven matches played. The team has scored 30 goals and conceded just 3.
After this Dutch team played a friendly match against Finland on home soil and managed to beat their rivals handily with a score of 2-0.
But in the first round, the Netherlands were playing against the Swedish national team (World Cup bronze medallists and silver medallists from the last Olympics), conceding a goal in the 35th minute of the match, and the team was able to level the score only in the 52nd minute, with the match ending in a draw, 1-1.
Portugal Women News & Current Form:
The Portuguese women's national football team is much more modest than their rivals, as their greatest achievement was their participation in the group stage of the European Championship in 2017.
Only three female players in the Portuguese national team play abroad – the goalkeeper of Swiss side Servettes, Brazilian Ferroviario midfielder Suzane Pires and Spanish Levante midfielder Tatiana Pinto. Braga forward Carolina Mendes is the team's top scorer.
In the current World Cup qualifiers, Portugal managed to finish third in Group H with 16 points after 8 matches played. The team scored 20 goals against their opponents and conceded 8.
After that, the Portuguese (W) were able to defeat Greece in two friendly matches held at home (4-0 and 1-0). Also, in another friendly match, Portugal failed to determine the strongest side against Australia (1-1).
In the first leg of Euro 2022, the Portuguese women's national team faced off against Switzerland and after conceding two goals in the first half, the Red Greens were able to pull themselves together and equalise in the second half, ending the match 2-2.
Netherlands Women season form guide (all competitions): L-W-W-W-D-D
Portugal Women season form guide (all competitions): L-W-W-W-D-D
Netherlands Women vs Portugal Women Head-To-Head Record:
In the 21st century, the Netherlands and Portugal have twice found themselves in the same qualifying group for the World Cup. In 2001 and 2002, the teams exchanged home victories, and in 2013 and 2014, the Netherlands were twice beaten 7-0 away and 3-2 at home.
Netherlands Women vs Portugal Women Predicted XI:
Netherlands Women possible starting lineup (4-3-3): Sari van Veenendaal; Lynn Wilms, Stefanie van der Gragt, Aniek Nouwen, Dominique Janssen; Jackie Groenen, Danielle van de Donk, Sherida Spitse; Jill Roord, Lieke Martens, Renate Jansen.
Portugal Women possible starting lineup (4-3-3 ): Ines Pereira (GK), Catarina Amado, Carole Costa, Diana Gomes, Joana Marchao, Dolores Silva, Andreia Jacinto, Andreia Norton, Ana Borges, Jessica Silva, Diana Silva
Statistical preview of the match Netherlands Women vs Portugal Women:
Netherlands (W) has not conceded in 12 of the last 14 home games.
Netherlands (W) has scored over 1.5 goals in 9 of the last 10 home games.
Netherlands (W) has not lost in each of their last 7 European Ch.ship Women home games.
Portugal (W) has scored less than 2.5 goals in each of their last 4 European Ch.ship Women away games.
What has been said before the match:
Mark Parsons, Netherlands coach:
"They're going to be ready, they're going to be very difficult. Since I've been here, we've played in World Cup qualification multiple times when you would say: 'OK, the Netherlands should be favourites.' Women's football continues to rise and you have to respect everyone; you have to be very focused and switched on. No complacency, we have to be at our best at every moment."
Francisco Neto, Portugal coach:
"We need to start super-focused on our jobs; at this level, mistakes will be punished. Against experienced teams, used to these games, with players with huge talent, we need to be fully focused and try to negate the attacking talents of the Netherlands. There's only one way to do that: have the ball and keep the ball. That's our mission. We have been punching above our weight for years. We have to be more united, better organised defensively and avoid losing the ball when we do have it."
Netherlands Women vs Portugal Women Prediction:
In general, it should be mentioned, Portugal have arrived at the championship not on a competitive basis, given that Russia has unleashed a war in Ukraine – they have been kicked out of all competitions, and the Red Greens have stepped in their place in this draw. Indeed, the Portuguese players have character, but it will be extremely difficult to put up a second miracle match after their comeback against Switzerland. Besides that, the Netherlands' squad is full of players from the top clubs – seven Dutch representatives took part in last season's UEFA Women's Champions League quarter-finals, while six Portuguese representatives from Benfica failed to make it out of the group, where they picked up just four points.
The Netherlands will be very motivated to win this game with confidence after losing the points to their direct rival. Only the fact that the Netherlands' leading scorer, Vivianne Miedema, has dropped out due to a coronavirus slightly diminishes the Netherlands' strength.
Don`t miss out 👉: UEFA Women's Euro 2022 Guide: top things to know including tournament schedule, power rankings and more
Parimatch News staff prediction:
We say: Netherlands Women to win – Yes.