Manchester United vs Chelsea. Prediction and Preview. Probable Lineups, Team News, Stats and more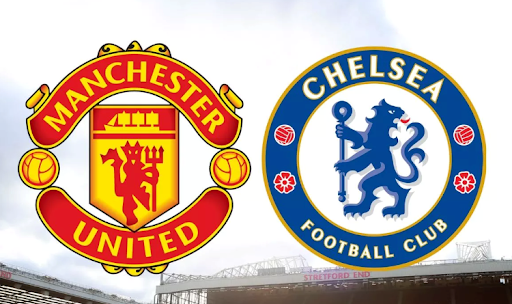 It would seem that it cannot get any worse, but Chelsea have a real chance to set the anti-record this season. Meanwhile, Erik ten Hag and his Devils are one step away from the Champions League. Will the hosts be able to secure UCL tickets trouble-free?
Manchester United FC will host Chelsea FC in the English Premier League 32nd-tour match at Old Trafford Stadium. The fixture will take place on Friday, May 26, beginning at 00:30 IST.

What can we expect this Friday night? Parimatch News will tell you everything you need to know ahead of the upcoming match.
Manchester United News & Current Form:
It is no coincidence that the two Manchester City teams did not play in Week 32 – the reason for the postponement was the overlap with the Emirates FA Cup semi finals. Recall that Manchester United and Manchester City made it to the finals. The third contestant in the semifinals was Brighton & Hove Albion FC, who lost to United in a penalty shootout.
MU fans could breathe easy for the first time in thirteen years. Finally, the team has its first trophy for this time – the English Football League Cup, almost guaranteed a place in the main European Cup tournament next year, and besides there is a chance to win another trophy, even if the rivals are unbeaten at the moment Manchester City.
In the last two rounds of the EPL, the Mancunians went down to Wolverhampton Wanderers FC, who can be grateful to their goalkeeper for not being destroyed with a worse score (2 – 0) and AFC Bournemouth (1 – 0).
But one of the heroes of the match against Bournemouth was already the MU goalkeeper. David de Gea made some impressive saves and neutralized a dangerous one-on-one. Now the Red Devils need only one point to guarantee a trip to the UEFA Champions League.
Perhaps the absence of Marcus Rashford prevented them from beating Bournemouth with more confidence. However, the team's top scorer scored only one goal in the six games in which he took to the field after injury, which affected the team's performance.
It's worth noting that the Devils don't hesitate to play with a low block, as evidenced by the fact that they rank 5th in the league in average defensive line height (42.3 meters). This allows them to be mistake-free in front of their own goal. In the last 10 rounds, they have conceded only 6 goals and scored 6 wins without receiving a goal.
It is worth noting that Erik ten Hag's boys are excellent at home: they haven't lost 16 matches already, in 13 of which they celebrated success. All thanks to a reliable defense: with the home stands, United have conceded only eight times – the least in the Premier League.
Another reason to rejoice is that finally the team will be sold by the Glazer brothers, and the new owner is expected with optimism, whoever it may be. There is already talk about transfers, the purchase of defender Kim Min-Jae from SSC Napoli in Italy is almost a done deal, there will probably be other purchases as well.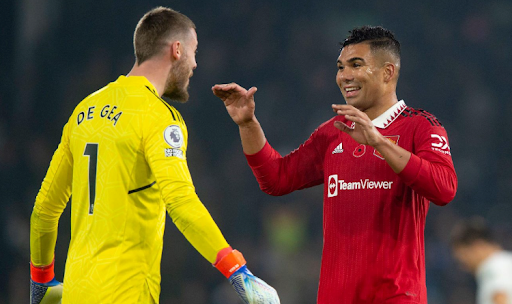 The upcoming game will not be easy for the Devils. Ten Hag's team has not beaten the Aristocrats for three years, since February 2020. At the same time, five clashes ended in a draw, and the last three were 1 – 1.
MU have the usual faces on the injured list: Donny van de Beek, Lisandro Martinez and Scott McTominay. However, midfielder Marcel Sabitzer was added to them in May.
Manchester United will reportedly make an offer to Chelsea for striker Mason Mount. MU management are willing to offer more than $68 million for the player. Mount is the main target of head coach Erik ten Hag in the summer transfer window.
However, it is noted that the Londoners want $105 million for the forward. Arsenal FC and Liverpool FC are also showing interest in Mount. The player misses the rest of the season due to injury. In total, Mount has 35 matches on his account, in which he scored six goals and made seven goal assists.
Chelsea News & Current Form:
Chelsea are just bleakly finishing the season with no passion or energy, dangling in the middle of the table. Moreover, the team is sure to finish in the second half of the table, no higher than 11th place. A year ago, this was impossible to imagine, but now it is a reality. The Blues haven't fallen below the top ten since 1996, in a shocking 27 years.
Moreover, this could be easily considered the worst season in their modern English top-flight history as the figures suggest.
Chelsea's fewest EPL points anti-record stats:
| | |
| --- | --- |
| Season | Points tally |
| 2022/23 | 49 points (In the best-case scenario) |
| 2015/16 and 1995/96 | 50 points |
| 1993/94 | 51 points |
| 1994/95 | 54 points |
| 1992/93 | 56 points |
Chelsea continue to suffer because of problems with the management who can't make the right decisions. An overcrowded infirmary, a crazy transfer campaign and coaching turmoil have brought the Blues to this state.
Unjustified dismissal of Thomas Tuchel and the signing of Graham Potter from Brighton, on whom the new owners had great hopes. In the beginning something even was working out, in the group stage of the Champions League there were no more losses, they even managed to reach the playoffs in first place, in the EPL the winning streak began, but by the spring the results went sharply down, and Potter followed in the footsteps of the German coach. 
But then things didn't go according to plan, and eventually Frank Lampard sat at the helm of the club again. And it all happened on the background of cosmic spending on transfers. The team under Lampard has performed abysmally, winning just once in 10 games and losing six. Mauricio Pochettino will probably try to resurrect Chelsea's reputation next season.
Chelsea have failed to score in seven games in a row. The away matches are also poor: the Londoners have not been stronger than the opponents in 11 out of the 13 past visits. The club currently does not pose a serious threat even to the outsiders. In 20 games the players have scored the least number of goals (9) during this stretch.
At the weekend, the Aristocrats were strangers to the festivities of Manchester City. In honor of the championship Pep Guardiola fielded the second squad, but the Londoners did not take advantage of this chance, showing the usual unimpressive game and losing 0 – 1. It was their 15th loss of the season.
In addition to the lack of motivation, the upcoming match will also have to do without key defense players such as Benoît Badiashile, Ben Chilwell, Reece James, Kalidou Koulibaly and Marc Cucurella. At the same time, N'golo Kante and Mateo Kovacic will be lacking in the middle line. Do not forget that the leader of the defense – Thiago Silva will leave the club at the end of the season, which could have a destructive effect on his ambitions in the final two rounds.
Ghent's striker has been impressive this season in the Belgian Pro League and in the UEFA Europa Conference League. Nigerian Gift Orban is only 20 years old, but he has scored 20 goals in 20 games for Ghent this season. Big Premier League teams are evaluating the striker for a possible summer transfer.
United want to acquire a new first-team striker, while Tottenham Hotspur FC may have to replace Harry Kane. Chelsea are also on the lookout for a new No. 9, given their scoring problems this season. And Orban fits their new concept of buying young and talented players.
Orban himself dreams of playing in the English Premier League. He named Liverpool and the two Manchester clubs as examples of teams in which he would like to play. Also, he noted that he definitely would not go to Arsenal.
Manchester United form guide: D-W-L-L-W-W
Chelsea form guide: L-L-L-W-D-L
Manchester United vs Chelsea Head-To-Head Record:
| | | |
| --- | --- | --- |
| Manchester United | Draw | Chelsea |
| 81 | 56 | 55 |
February 17, 2020: Chelsea 0 – 2 Manchester United (Premier League);
July 19, 2020: Manchester United 1 – 3 Chelsea (FA Cup);
October 24, 2020: Manchester United 0 – 0 Chelsea (Premier League);
February 28, 2021: Chelsea 0 – 0 Manchester United (Premier League);
November 28, 2021: Chelsea 1 – 1 Manchester United (Premier League);
April 28, 2022: Manchester United 1 – 1 Chelsea (Premier League);
October 22, 2022: Chelsea 1 – 1 Manchester United (Premier League).
Manchester United vs Chelsea Predicted XI:
Manchester United possible starting lineup (4-2-3-1): De Gea; Wan-Bissaka, Varane, Lindelof, Shaw; Casemiro, Eriksen; Antony, Fernandes, Sancho; Rashford.
Chelsea possible starting lineup (3-4-1-2): Kepa; Chalobah, Silva, Fofana; Azpilicueta, Fernandez, Loftus-Cheek, Hall; Gallagher; Havertz, Sterling.
Statistical preview of the match Manchester United vs Chelsea:
United's First XI average age is 28.4 years.
Chelsea's First XI average age is 26.5 years.
Chelsea have just one win in their last 10 Premier League games.
In the autumn meeting of the first round, the rivals drew in the capital of Foggy Albion (1 – 1), after which began an accelerated fall of the Londoners in the standings.
Manchester United are tied in their last 5 face-offs against this opponent.
Manchester United are unbeaten in their last 16 games at home.
Chelsea are without a loss in their last 6 games vs this foe.
In the last 5 games, Chelsea conceded an average of 1.80 goals per game but scored an average of 1.20 goals per game.
In the last 5 games, Manchester United are scoring an average of 0.80 goals per game and conceding an average of 0.40 goals per game.
Chelsea's top scorers: Raheem Sterling (9+4), Kai Havertz (9+1), Mason Mount (3+3).
United's top scorers: Marcus Rashford (29+9), Bruno Fernandes (11+13), Anthony Martial (8+3), Antony (8+3).
What has been said before the match:
The Red Devils' coach Erik ten Hag about the Champions League fight and the game with Chelsea:
"It's clear and we want to win every game. That is what we have tried to do all season and tomorrow we want to do the same and win the game, play dominant football and get the job done."
"We want to compete with the best and then you have to be in the Champions League. In the Premier League, you have to qualify yourself to be in the top four and that is not easy because there are many clubs competing for it. Many think they should be in and so yeah, we are one of them."
"First, we have to win the game tomorrow and get the job done. Then it is about the judgment from others. If it's a good performance or a bad performance or a poor performance, we are in a project and we want to go back and win trophies."
"We have won one trophy and we want to win more trophies and we want to compete with the best. We are still on a journey, but we think we are in the right direction. We can always be better because good is not good enough."
"It looks like Marcus Rashford will play. Yesterday, he returned to training. He looks quite fit but we have to see today what is the outcome of the training, how did we recover and then we will make our choices."
The Aristocrats boss Frank Lampard commented on the approaching game with Man United and talked about injuries of the squad:
"It is a similar situation to approaching Manchester City, albeit they had won the league the night before. Man United are a high-level team so it is the same point from where I approached going into the City game, and how the players approach it more importantly."
"People think we have not got much on the game and the players have to show them there is, in terms of their personal and collective approach to it. We will have to go there with a good mentality as they are fighting for something we have fought for for many years, and now we are not in that position, so players need to show."
"Benoit Badiashile is out for an undefined period of time. It's a big blow for him and I am disappointed in him. He has come here and impressed and the games just before he got injured I was very happy with him."
"He is going to be a good player for this club. It is an unfortunate, complicated injury. It is months rather than weeks. I hope that the timing of it over the summer means that he won't miss games and he will come back stronger."
Manchester United vs Chelsea Prediction:
Man Utd are far from being a team that will go headlong into attack. In the entire EPL campaign 22/23, they have only netted three goals on five occasions this season and never scored more than that. United's goal-scoring average is 1.44. Chelsea's situation is even worse; no calculator is needed there – 36 goals in 36 games.
Expecting open football here is hardly a realistic prospect. It is true that the Blues have produced a number of productive matches recently, however, these were games against underdogs or teams with a penchant towards attack (Arsenal, Brighton). Meanwhile, in 10 of the last 11 games in the Premier League, MU did not record a total of more than 2.5. As for the head-to-head encounters, the sides have registered five draws in a row, either 1-1 or 0-0. This time, it's possible that the points will be shared as well, although the hosts look more preferable and capable of getting a 100 % result.
Several factors speak in favor of the Red Devils. First and foremost, ten Hag's band is more motivated, as they are one point away from a guaranteed place in the UCL. At the same time, a collapsed Chelsea are the perfect opponents to take the points without any problems. Plus United remain unbeaten in 16 games in a row at the Theatre of Dreams. Yet, the recent history of the rivalry is on Chelsea's side – the Londoners have not lost to the Mancunians in six meetings.
Don`t miss out 👉: Juan Pedro Benali joins NorthEast United as the new head coach ahead of ISL 2023-24
Parimatch News staff prediction:
We say: Man Utd will not lose and the match total will be less than 2.5 – Yes.