Manchester United vs Brentford. Prediction and Preview. Probable Lineups, Team News, Stats, and more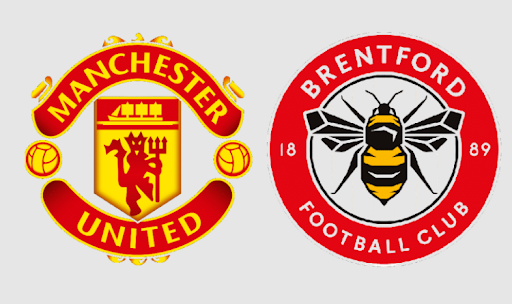 Manchester United will take on Brentford in the 8th round of the EPL. Will ten Hag's team return to winning days?
Manchester United FC will host Brentford FC in the English Premier League 8th round match at the Old Trafford Stadium. The fixture will take place on Saturday, October 7, beginning at 19:30 IST.
Parimatch News will tell you everything you need to know ahead of the upcoming match.
Manchester United News & Current Form:
The Red Devils are off to their worst start in EPL history. Manchester United have only nine points in seven matches and are currently in tenth place. In addition, the Mancunians are last in their group in the UEFA Champions League, in which they lost both matches.
Therefore, it is not surprising that rumors are getting louder and louder about the impending resignation of Erik Ten Hag. However, the Dutchman remains unfazed. At least, the coach shows no signs of anxiety and assures that he still has the full support of the management.
The epidemic of injuries and problems within the team (the conflict with Jadon Sancho, the scandal around Antony) may be a certain excuse for the coach. But that doesn't explain the disaster that is MU's defense and Ten Hag's personnel decisions. In particular, it is said that even the players of the team do not understand the coach's decision to refuse the services of David De Hea.
In the match against Brentford, Erik Ten Hag could set another unwanted record. In case of defeat, the Dutchman will become the first coach in the history of Manchester United to lose three consecutive games in the EPL at Old Trafford.
MU approaches this match after a tough game in the Champions League against Galatasaray (2:3). In it, the English showed their flaws in all their glory.
Already in the 17th minute Rasmus Højlund opened the scoring. But in the 23rd minute, unconfident actions of Diogo Dalot at his own goal led to the opponent getting back on track – ex-Man United player Wilfried Zaha scored. In the second half, the teams quickly exchanged goals again – Højlund scored a double for Manchester, while Kerem Aktürkoglu scored for the Turks.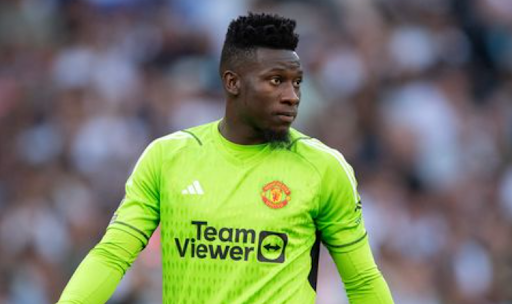 And then the miracles began. Andre Onana made a monstrous mistake, giving the ball to the opponent. Casemiro fouled for a red card and a penalty, which was not realized by Mauro Icardi. However, after a couple of minutes, the Argentine corrected himself and scored from the game, bringing Galatasaray the victory. 2:3 – Manchester United have zero points after two rounds of UCL.
As a result, the Reds have suffered 3 consecutive defeats from September 3 to September 20, taking into account the Champions League. MU conceded a total of 10 goals in that period. The failures hit the ego of the players and they scored 2 victories over EPL mid-table sides.
First, with a score of 1:0 on the road Burnley FC was defeated. True, the opponent was better by xG – 1.14-0.99. Then Manchester United defeated half-reserved Crystal Palace FC in the English Football League Cup with the support of the fans. There were also defeats to Arsenal FC and Brighton & Hove Albion FC.
On September 30, Erik ten Hag's wards again hosted the Glaziers, but already in the championship. This time the opponent released the main players on the field and won with a score of 1:0. By xG MU was closer to success – 1.61 vs 0.85.
Still the Mancunians have a lot of personnel problems. Jadon Sancho is suspended from training with the club. Defenders Luke Shaw, Tyrell Malacia, Aaron Wan-Bissaka and Lisandro Martinez will not play due to injuries. It looks like it will be hard to play zero defense with those losses.
Don`t miss out 👉: Mumbai City vs Kerala Blasters: Preview and Prediction
Brentford News & Current Form:
Brentford are still performing worse than last season, but they have avoided an outright slump. The Bees have lost only two matches, but in four matches they have drawn with their opponents. In terms of draws, the team is the leader of the Premier League. With seven points, the team is in 14th position in the table.
After the victory in the second round over Fulham FC (3:0), wards of Thomas Frank could not once score three points – three draws and two defeats. Moreover, the match against Fulham (3:0) was the only one in which  the team played without scoring. This is unusual, because the team's attack can not be called hopeless. On average, it generates 1.83 xG per match.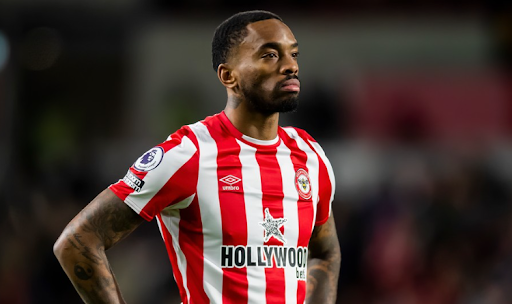 In the last round Brentford on the road parted peace with Nottingham Forest FC (1:1). The Bees conceded a comparative goal on the power play: the Trees responded to a goal from Nicolás Domínguez with a goal by Christian Nørgaard (1:1).
September brought a lot of disappointment for Thomas Frank's team. Brentford did not have a single victory, and also dropped out of the League Cup, losing at home to Arsenal (0:1).
Thus, the team's winless streak in the EPL increased to a record five matches for it, and the total in all tournaments is already seven fights. It is also interesting that Brentford failed to score in only one game of the championship of England.
The team's slump can be largely explained by the disqualification of the top scorer until January – Ivan Toney. Defenders Rico Henri and Ben Mee will miss the match due to injuries, as well as forwards Mikkel Damsgaard and Kevin Schade.
Manchester United form guide: L-L-W-W-L-L
Brentford form guide: W-D-L-L-L-D
Manchester United vs Brentford Head-To-Head Record:
| | | |
| --- | --- | --- |
| Manchester United | Draw | Brentford |
| 9 | 2 | 6 |
January 19, 2022: Brentford 1 – 3 Manchester United (Premier League);
May 2, 2022: Manchester United 3 – 0 Brentford (Premier League);
August 13, 2022: Brentford 4 – 0 Manchester United (Premier League);
April 5, 2023: Manchester United 1 – 0 Brentford (Premier League).
Manchester United vs Brentford Predicted XI:
Manchester United's possible starting lineup (4-2-3-1): Onana; Dalot, Varane, Evans, Amrabat; Casemiro, Mount; Antony, Fernandes, Rashford; Hojlund.
Brentford's possible starting lineup (3-5-2): Flekken; Roerslev, Collins, Pinnock, Hickey; Jensen, Norgaard, Janelt; Mbeumo, Maupay, Wissa.
Statistical preview of the match Manchester United vs Brentford:.
MU's First XI average age is 26.5 years, while Brentford's First XI average age is 26.2 years.
The total value of United's squad value is 882 mln euros, Brentford's value is 365 mln euros.
Manchester United have lost 6 of their 10 matches in the 2023/2024 season (4 wins).
Andy Madeley has been appointed as the center referee. The referee has already served eight games this season. He shows an average of 5.38 Yellow Cards and also whistles 25 fouls per game
The home side collect an average of 2.3 Yellow Cards per game, while the visitors collect an average of 1.56.
Manchester United are averaging 7 corners per game, while Brentford are averaging 5.33.
Manchester United have beaten Brentford in three of the last four head-to-head meetings.
Manchester United and Brentford have registered more than 2 goals in four of the last five head-to-head meetings.
No goals have been exchanged in the last three head-to-head meetings between Manchester United and Brentford.
Brentford have conceded in seven consecutive matches, while Manchester United have only played zero goals three times in ten matches in the current campaign.
Manchester United have lost their last 2 EPL home matches.
Brentford are winless in their last 5 EPL matches (3 draws, 2 defeats).
MU have conceded 18 goals in ten matches. This is the club's worst record in 57 years. Interestingly, only Sheffield United FC has conceded more than MU this EPL season.
After the 7th round, the guests' xG is 13.36, xGA – 9.84, the hosts have 11.53 and 11.20 respectively. The Bees are superior to the Red Devils in both advanced stats.
This season at home, the home team has an average of 9.25 corner kicks, while the away team has an average of 6.33.
The Bees currently have only 10 goals scored and have not scored more than once per match in four consecutive meetings.
What has been said before the match:
Coach of the Reds Erik ten Hag about the problems his teams is struggling with:
"Consistency, that is the problem we are struggling with. In parts of the game, in big parts of the game, I would say we do a lot of things right. But then we have moments where we are struggling and in such moments we cannot survive."
"In this moment you have to do the right things, survive and in the job, be consistent with the communication. When you do that you keep the right organization and you do it like before."
"Definitely, you can mark such moments when we score a goal or concede a goal as decisive moments that are going against us, then we lose a little bit as a team. But for over 95 percent of that, we are acting as a team, so keep doing this all the way through. So step up."
"We have to fight against it and every team we put out, they have to be on one page. But as I just explained, the routines in this moment are not always there. But they have a good foundation in the way of play, in the rules and principles. When you keep that foundation and cover each other, support each other, then we will play better."
"It is true but every game we have to win. So that will always be the case and the approach will not change for any game."
Thomas Frank, gaffer of the Bees, ahead of the clash with the Red Devils:
"If you gave me and Erik ten Hag the possibility of playing a bad game on Saturday and winning, or playing a top game and then losing, for one game you would always pick to win."
"But if you gave me that over 10 games, it will not be good because, eventually, it will not be right and then there will be a bigger drop. Of course, we all want to win and maybe just get that luck or margin with you, but if we don't have consistent performances, it is not sustainable."
"Rasmus Højlund is scoring goals. I know he's not playing for Brentford, but I'm Danish and I'm happy that a Danish player is coming through and doing well. I must say, it was an impressive performance for him against Galatasaray, two very good goals. He looks like he's in a very good place. But hopefully we can keep him quiet on Saturday! That's the aim."
"We need to be aware of not giving him too much space to run into; he's quick and he's good with the timing of his runs. We need to see the situations early and try to stop the balls into him – that's definitely a key area for us."
Manchester United vs Brentford Prediction:
Manchester United are performing disappointingly poorly by their own standards this season, both in the English Premier League and in the Champions League. However, in the EPL they at least occasionally achieve positive results, playing against opponents of a modest level. What should be noted is that this campaign they not only accumulate fewer points, but also concede a lot. Offering a dispatching function Andre Onana can not yet show an equally strong shot stopping, and a total of nine games in the Champions League and in the Premier League wards of Erik ten Hag conceded 18 goals (2 per game on average).
The current Brentford is one of the teams from which it is easy to take points away. For five rounds in a row, the Bees are unable to win, dropping to 14th place in the standings. Erik ten Hag's boys have to take advantage of this, especially when they play at Old Trafford. The best conditions for success can hardly be imagined, so we predict a win for the Red Devils in Week 7. Of course, with such statistics it is naive to expect a 1-0 victory, we are likely to see an exchange of goals. Therefore, in the upcoming confrontation, the Mancunians' attack shall be set up for several goal feats, otherwise another loss of points will not be avoided.
Parimatch News staff prediction:
We say: Teams will exchange goals and Manchester United will win – Yes.
Don`t miss out 👉: Best XI of ISL 2023-24 Matchday 2 ft. Luna, Silva, Boumous, and Gogoi