Man City record top-scorer Aguero to leave, will be honored with a statue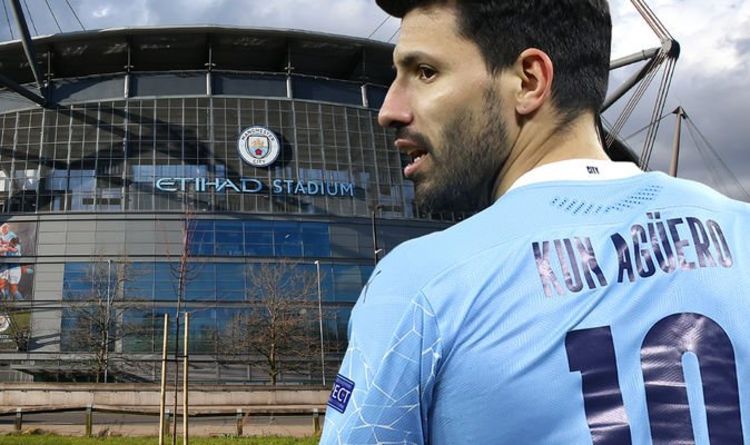 Sergio Aguero s the club's record goalscorer: 257 goals in 384 appearances
Sergio Agüero announced on Twitter that he is leaving Manchester City after 10 seasons played in a sky-blue shirt. He will leave the club at the end of the season when his contract expires.
PariMatch News learned that Pep Guardiola had a meeting with the 32-year-old Aguero on Monday to inform him about the club's decision not to extend his contract after a season spent mostly on the sidelines, with injuries and illnesses holding him to only 14 appearances.
Today, the player posted a heartfelt message, and after that, the information was confirmed by the official website of the club.
"When a cycle comes to an end, may sensations arise. A huge sense of satisfaction and pride remains in me for having played with Manchester City for a whole ten seasons – unusual for a professional player in this day and age"

Aguero said on Twitter.
Agüero has hinted that he is not going to stop and will continue to play at a high level:
"As for myself, I will continue to give it my utmost for the rest of the season to win more titles and bring more joy to the fans. Then, a new stage with new challenges will begin, and I am fully ready to face them with the same passion and professionalism that I have always dedicated to continue competing at the highest level."
It was recently reported that 'targeting Aguero appears to be the board's sophisticated plan to convince Lionel to stay as Aguero and Messi have been close friends'.
Don`t miss out 💥: Laporta targets Aguero to convince Messi to stay at Camp Nou
City chairman Khaldoon Al Mubarak promised to immortalize the glory of the player:
"It gives me great pleasure to announce that we will be commissioning an artist to create a statue of Sergio to live at the Etihad Stadium alongside the ones under construction for Vincent Kompany and David Silva."
"We look forward to the opportunity to bid Sergio a fitting farewell at the end of the season" he stated.
No one will ever forget one of the most iconic moments in the history of the club – and possibly the Premier League – when Agüero's last-minute goal against QPR in the final game of the 2012 season snatched the title from Manchester United on goal difference.
"Best moment of my life"

Sergio commented this moment on Instagram.
Agüero's contract with City expires in the summer of 2021. Transfermarkt estimates the transfer of the forward at 25 million euros.
Agüero played for Atletico Madrid before moving to England. With the Spaniards, he won the Europa League trophy in 2010.
In January 2020 Sergio overtook Alan Shearer to set the record for the most Premier League hat-tricks after registering his 12th away at Aston Villa.
Kun is paid £230,000 a week in Man City, only Sterling and de Bruyne receive more.