Liverpool vs Bayern Munich. Prediction and Preview. Probable Lineups, Team News, Stats, and more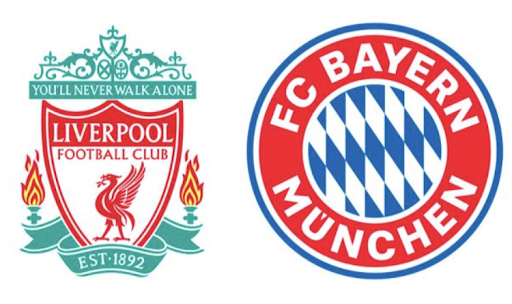 Will these two ultra-attacking teams gift us a goal extravaganza?
Liverpool FC will meet with FC Bayern Munich in the friendly pre-season match at the National Stadium in Kallang, Singapore. The fixture will take place on Wednesday, August 2, beginning at 17:00 IST.
Parimatch News will tell you everything you need to know ahead of the upcoming match.
Liverpool News & Current Form:
The new season of the English Premier League is just 2 weeks away. Already on the 13th of August Liverpool will meet Chelsea FC in the 1st round of the championship, and now the Merseysideiders have only two friendlies left to play – with Bayern and SV Darmstadt 98. The match against the German champions will show how ready Jurgen Klopp's team is for the new season.
It is worth noting that this summer many notable veterans have left Liverpool. Among them are Roberto Firmino, James Milner, Fabinho and Jordan Henderson. Only one player who joined the team before Jurgen Klopp – Joe Gomez – remains in the Merseyside squad.
The Reds have signed Brighton & Hove Albion FC midfielder Alexis Mac Allister and RB Leipzig midfielder Dominik Szoboszlai to replace the departed players. With a revitalized squad they played three friendlies in which they beat Karlsruher SC (4 – 2), drew with SPVGG Greuther Fürth (4 – 4) and defeated Leicester City FC (4 – 0).
Klopp's men were vastly superior on all fronts (62 per cent possession and 24 shots on goal). Mohamed Salah has already made two assists, thus once again confirming his status as the leader in attack. Interestingly, the Merseysiders have scored 12 goals with 6 goals conceded in these 3 matches.
The new recruits have not yet scored for the team from Liverpool, but have shown themselves in these matches quite well. The only thing is that Szoboszlai suffered a minor injury. He twisted his ankle ahead of the game against the Foxes. Fortunately, the injury was not serious. The midfielder recovered in time and helped to beat the team from the EFL Championship.
So far, the revamped squad is looking pretty good. As in the best of times, it shows active attacking football and scores a lot. However, so far the opponents have not been very strong teams. In the upcoming match, Klopp's wards will face a much more serious test. There is no doubt that in the match against Bayern the head coach will release the main squad and we will see real high-level football.
The team had problems last season, but at the end of the championship they seemed to be resolved. The Reds finished 5th and will play in the UEFA Europa League.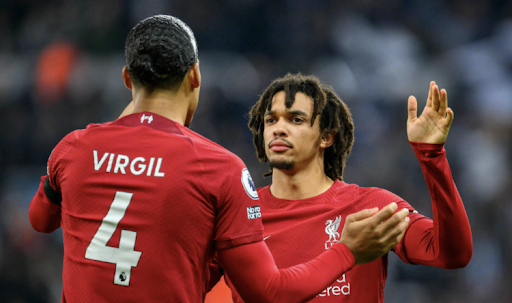 Also the leadership position in the team changed after Jordan Henderson left. Virgil van Dijk was appointed as the new captain of the team, while Trent Alexander-Arnold is vice-captain.
"This is a really special day, a proud moment for me, my family, my children and my wife. It's a special feeling that I can't describe at the moment. But it's something I'm very proud of."
"Of course I'm captain of the Netherlands national team, that was already a huge honor and a proud moment. But also being captain of Liverpool is something I can't describe at the moment. It's just something I'm very proud of and I will do my best to make everyone proud and happy at the club,"

commented the Dutchman.
Bayern Munich News & Current Form:
Last season, Bayern became German champions for the 11th time in a row since 2013, but the team from Munich was fortunate that Borussia Dortmund lost points in the last rounds.
The Munich side was negatively affected by the resignation of Julian Nagelsmann. Despite the appointment of the experienced Thomas Tuchel, their locker room atmosphere and results have deteriorated.
After a crushing defeat in the UEFA Champions League quarter-final first leg against Manchester City (0 – 3), striker Sadio Mane hit team-mate Leroy Sane in the heat of emotion. As a result, Munich crashed out of the Champions League and the Senegalese was sold this summer to Al Nasr SC, the team that Cristiano Ronaldo plays for.
Mane admitted that he regrets leaving the Munich team. The transfer was initiated by the club's management, which does not count on the player next season.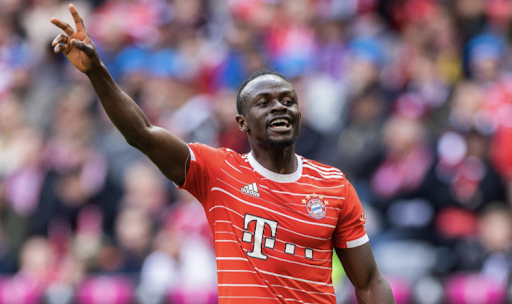 "Leaving Bayern hurts me. I would like a different final. I know I could have helped the team this season. I wanted to prove it to everyone this season. Nevertheless, I wish the club and the fans all the best for the future."
In addition to Sadio, Lucas Hernandez, Marcel Sabitzer and Joao Cancelo (end of loan) have also left Munich. To replace them, Bayern have acquired Leipzig midfielder Konrad Laimer, as well as SSC Napoli and Borussia Dortmund defenders Kim Min-Jae and Raphael Guerreiro.
Bayern continue to try to negotiate the transfer of Tottenham's star forward Harry Kane, but so far no serious progress has been seen. For Harry himself it is a great opportunity to finally win trophies, which in the Spurs he can hardly foresee, and Munich will be able to strengthen the attack effectively. It is noted that the Munich club is ready to pay 100 million euros for the transfer of the player of the England national team. Tottenham Hotspur FC in turn requested 117 million.
However, if in the end the parties will reach an agreement – and Kane's contract expiring next summer can contribute to this – it will happen closer to the end of the transfer window and certainly will not affect the Asian tour.
With a refreshed squad, Bayern have only played two matches in Tokyo so far. First, against the best team in Europe, Manchester City. There the Germans conceded in the middle of the first half and only got back on 81 minutes – the talented French forward Mathys Tel scored. But Munich couldn't keep the score tied, conceding again five minutes later, 1 – 2. By the way, in that match Bayern played with the main squad.
After Man City, Bayern faced Japanese Kawasaki Frontale, a lower level opponent. This time the Bavarians were certainly stronger. 1 – 0, Josip Stanisic scored the only goal on 57 minutes.
Before going on tour, the Munich club also met with modest opponents. But unlike Liverpool, they won more than confidently, 27 – 0 against FC Rottach-Egern. In that meeting, midfielder Jamal Musiala scored 5 goals, Mathys Tel scored the same number of goals and Serge Gnabry scored a hat-trick.
Usually the Germans have a perfect record of scoring. Over the 34 rounds in the past German championship players scored as many as 92 goals. But they also conceded a lot – 38. Apparently, Thomas Tuchel decided at the training camp to pay special attention to the reliability of the defense.
Bayern center-back Matthijs de Ligt shared his feelings about working under Nagelsmann and Tuchel in a recent interview. He noted that Julian always wanted Munich to attack quickly and intensively. Thomas, on the other hand, places more importance on control, calmness and patience, especially in the passing game.
Liverpool form guide: W-D-W
Bayern Munich form guide: W-L-W
Liverpool vs Bayern Munich Head-To-Head Record:
| | | |
| --- | --- | --- |
| Liverpool | Draw | Bayern Munich |
| 2 | 1 | 0 |
August 1, 2017: Bayern Munich 0 – 3 Liverpool (Audi Cup);
February 20, 2019: Liverpool 0 – 0 Bayern Munich (UEFA Champions League);
March 14, 2019: Bayern Munich 1 – 3 Liverpool (UEFA Champions League).
Liverpool vs Bayern Munich Predicted XI:
Liverpool's possible starting lineup (4-3-3): Alisson; Alexander-Arnold, Konate, Van Dijk, Robertson; Mac Allister, Jones, Szoboszlai; Salah, Nunez, Diaz.
Bayern Munich's possible starting lineup (4-2-3-1): Sommer; Pavard, Kim, De Ligt, Davies; Kimmich, Goretzka; Sane, Musiala, Coman; Tel.
Statistical preview of the match Liverpool vs Bayern Munich:
Liverpool's First XI average age is 25.7 yrs.
Bayern's First XI average age is 26.0 yrs.
Total price of Liverpool's squad is $745mln (9th out of the 100 most valuable teams in the world), while Bayern's – $926mln (5th).
In the last 5 games Bayern conceded an average of 1.20 goals per game and scored an average of 2.20 goals per game.
In the last 5 games, Liverpool conceded an average of 2.20 goals per game and scored an average of 3.40 goals per game.
Liverpool remained unbeaten in their last 14 games of all tournaments.
What has been said before the match:
Newly appointed vice-captain Alexander-Arnold Trent about being ready to lead the team:
"Of course I feel ready, I feel like without being put in this position, I felt like I've been a leader and I lead by example with the things I do on a daily basis in training and in and around the lads. And I think the lads see me as someone in a leadership role, and I'm happy the manager and staff see that too."
"That's my mentality: I want to lead by example, I want to make sure that I take responsibility for what I do and how the team performs as well. It's an amazing position to be in but there's more responsibility on me to make sure that we succeed and we achieve the things we want to do this season."
"Appointing Van Dijk as a captain makes complete sense. Captain of his country. I think there were many candidates for it and I think that's an amazing thing to have. I'm sure it gave the manager a lot of headaches but those are the kind of headaches that are good headaches."
"It's a good decision. He's someone who is used to being in a leadership role and will obviously step up. He's got big shoes to fill in obviously Hendo, who was an amazing captain, but I'm sure Virgil will follow that and do it in his own way. We'll all follow him in the direction he leads us to."
Gaffer of the Reds Jurgen Klopp thanked Fabinho for the time they spent together:
"Fab was for so long the insurance we had more or less in midfield. He always gave us the freedom to play all the fancy stuff. He was involved in that from time to time as well but loved to be the hoover for the team, loved to do all the dirty work for the team."
"And yes, we will miss Fab – but Fab will be fine, we will be fine and we will always be thankful to each other. That's, for me, very important in life. So all the best, my friend, and hope to see you soon."
Thomas Tuchel about Bayern's squad and team's objectives:
"We try to develop the potential of players and use it for the team. No one has to do anything against his nature. All of our midfielders are strong between the boxes. We don't have a holding six midfielder. Our players have a lot of quality, they're different types – Ryan Gravenberch is a dribbler, Leon Goretzka is physically strong, Konrad Laimer is a ball winner, Joshua Kimmich is a leader who wants to help everywhere. He's also a very good assistance provider."
"We can win games without a certain type of midfielder. We trust our players and their quality. If there's a possibility, we're open. There aren't many who can make us better. We're relaxed and we'll see."
"We're at a club where it's about winning trophies. Regardless of the destination, you have to start the journey and then take it step by step. You also need luck, then anything is possible. It's no use talking too much about the dream. We have to keep growing together and developing a spirit."
Matthijs de Ligt about playing with fellow Dutchmen and his team's strengths:
"I've been playing with Virgil van Dijk in the national team for five years – he's a role model who's achieved a huge amount. I'd also like to congratulate him on being the new captain. I also have a good relationship with Cody Gakpo. I'm looking forward to seeing them tomorrow."
"We have several defenders with great quality. It's always about the whole team, the interplay, the communication. We have a lot of quality – the most important thing is that we implement it together on the pitch. It's good when you have to fight for your place. Hopefully we can have a successful season together as a whole team."
Liverpool vs Bayern Munich Prediction:
In the realm of the off-season, the Merseysiders have been in a scoring spree, finding the back of the net with ease. However, it's essential to note that their opponents were perceived as underdogs, such as Leicester City from the second-tier English League – Championship – or teams from the second Bundesliga. A different challenge awaits as they gear up to face Bayern, a team that has bolstered their defense and will present a more formidable obstacle to breach. As Liverpool readies themselves for this encounter, they must acknowledge that Munich appears to be a well-balanced force, standing far from the underdog status when clashing with the Reds.
Under the masterful guidance of Tuchel, Munich has embraced a philosophy of control and composure. They approach their pre-season games in a more defensive manner, conceding sparingly and scoring in a measured fashion. In contrast, Liverpool's style revolves around an attacking mindset, pressing high to gain an advantage, but sometimes leaving gaps in their final third. It's worth considering Liverpool's recent struggles with finishing, coupled with Bayern's recent loss of their key striker, which may contribute to a scenario where both teams find it challenging to score more than a few goals each.
Analyzing the historical trends and head-to-head meetings between these two titans of football, there is evidence to support the notion of a low-scoring affair, where the lads of Jurgen Klopp will at least manage to stay unbeaten. Liverpool also possess some advantages going into the match. Their acclimatization and prior experience of playing at the same stadium against Leicester could be beneficial.
Parimatch News staff prediction:
We say: the match total will be less than 4 and Liverpool will not lose – Yes.
Don`t miss out 👉: Revealing The Complete Guide for FIFA Women's World Cup 2023: All You Need To Know In One Place