Fulham vs Wolverhampton Wanderers. Prediction and Preview. Probable Lineups, Team News, Stats and more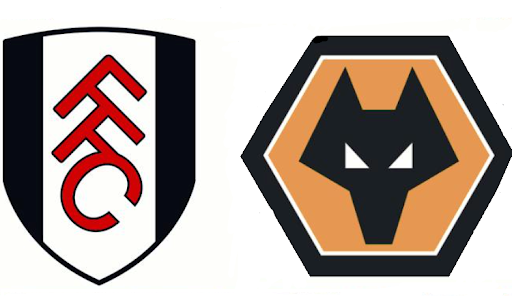 Fulham vs Wolverhampton Prediction from Parimatch News: Expert Tips and Analysis for Premier League Matchup
Fulham FC will host Wolverhampton Wanderers FC in the English Premier League 25th-tour match at Craven Cottage Stadium. The fixture will take place on Saturday, February 25, beginning at 01:30 IST.
What can we expect this Saturday night? Parimatch News will tell you everything you need to know ahead of the upcoming match.
Fulham News & Current Form:
In the last nine rounds in the Premier League, Fulham suffered only defeats against Newcastle United FC (0-1) and Tottenham Hotspur FC (also 0-1). The club drew with Chelsea FC (0-0). In all other meetings, Marco Silva's charges have won.
Remarkably, they conceded very few goals. It seems that the Portuguese specialist put special emphasis on the reliability of the defensive line. During this period, only four goals were scored against his team. At the same time, Fulham goalkeeper Bernd Leno had a lot of work in only three of those nine meetings. In addition, they recently strengthened their squad by signing Torino FC midfielder Sasa Lukic, who knows a lot about rebounding and tackling.
The team from London is also good with results. In 24 rounds, they scored 35 goals. Not very many, but not a few. Aleksandar Mitrovic took direct part in 12 of them. The forward scored 11 goals and an assist. He is currently on the fifth spot on the EPL Top Scorers' list.
However, after the unrealized penalty on Matchday 20 game with Newcastle the Serbian forward stopped scoring. In the last match against Brighton & Hove Albion FC, Marko Silva opted not to involve the player at all. Perhaps the competition for a place in the starting lineup will help the Serbian come to his senses. Manor Solomon scored the only goal in the 88th minute in that game.
Solomon's potential start against the Wolves will be his first game in the opening squad in the top division, and he could become the first Israeli player to score in three consecutive EPL games since Ronny Rosenthal in 1992. 
Head coach Marco Silva immediately praised his team's resilience, desire and belief after the 1-0 win over Brighton. That result gave the team at least ten more points than they had scored in either of their last two Premier League campaigns and, perhaps more importantly, just two below the generally accepted threshold of 40 points to secure and maintain a place in the top division.
It is also worth noting that Silva's charges are currently in sixth place in the standings. They certainly have the motivation to finish the season in the Eurocup zone. The instability of the grands plays into the Cottagers' hands. It remains only for themselves not to lose points, and in fact last season they played in the EFL Championship.
Tom Cairney with an ankle injury and Neeskens Kebano, who has an achilles tendon injury, will not be able to play today. It was also recently announced that Mitrovic most likely misses this game as well.
"It will be difficult for him [Aleksandar] to be ready, but we have some more time until tomorrow. Today he was on the pitch already, he was outside, and let's see what will be the news for tomorrow. Let's see the reaction from today, and tomorrow we are going to make a decision."
"Tom Cairney is still out, as is Neeskens Kebano."
Wolverhampton News & Current Form:
The Wolves one time did what they are now trying to repeat in London. That is, after getting out of the Championship, they jumped straight into the European Cups. But gradually the position was lost. And after a good season last season, when under Bruno Lage they managed to revive a little, it was time for a deep failure in August and autumn 2022. Lopetegui only managed to be lured away in November, and at the time it seemed that the situation was almost hopeless. Especially since the Spaniard himself started in the EPL with losses. However, it gave him food for thought and, during the prolonged break in the championship, Julen and his team were able to work on their mistakes.
Over the last eight rounds in the EPL, he has only suffered defeats against Manchester United FC (0-1), Manchester City FC (0-3) and AFC Bournemouth (0-1). Also drew with Aston Villa FC (1-1), away.
The Wolves won the meetings with Everton (2-1), West Ham United FC (1-0), Liverpool FC (3-0) and Southampton FC (2-1). Thus, the Wolverhampton club climbed to 15th place in the standings. Of course, Lopetegui still has a lot of work to do. However, the progress in the game of his charges can be seen with the naked eye.
Interestingly, new recruits Craig Dawson and Joao Gomes scored against Liverpool and Southampton. The players instantly adapted to the requirements of the Spanish coach and helped their new team produce excellent results.
Only defeat in the last round against Bournemouth, which is in the relegation zone (0-1) is embarrassing. The Wolves looked preferable to their opponents. However, their long-standing problem with goalscoring came to light. By the way, they scored only 17 goals in 23 rounds in the EPL.
Craig shared his thoughts on the frustrating loss against Bournemouth:
"It was a tough game and a difficult one to take against Bournemouth. A 1-0 loss at home after the results we've had recently was tough to take. But in the two previous games we had two great results, so it was a little bit of a setback for us."
"We're going to learn from that game, and we've had a good week on the training pitch, so hopefully we're going to put that right against Fulham. They are a great team. If you go through their squad, they've got a brilliant team, so it's going to be a tough game – we know that."
"We know that we're going to have to be at our best, but we've had a good week on the training pitch so we're well prepared and hopefully we can get a good result. We've got some tough games coming up, but they're games we're looking forward to."
Former Fulham midfielder Mario Lemina is back after a one-match suspension and ready to take the field against his former club, but Sasa Kalajdzic, Hwang Hee-chan, Boubacar Traore and Chiquinho are still absent.
Fulham form guide: L-D-D-W-W-W
Wolverhampton form guide: W-L-L-W-W-L
Fulham vs Wolverhampton Head-To-Head Record:
| | | |
| --- | --- | --- |
| Fulham | Draw | Wolverhampton |
| 26 | 24 | 45 |
February 24, 2018: Fulham 2 – 0 Wolverhampton (Championship);
December 26, 2018: Fulham 1 – 1 Wolverhampton (Premier League);
May 4, 2019: Wolverhampton 1 – 0 Fulham (Premier League);
October 4, 2020: Wolverhampton 1 – 0 Fulham (Premier League);
April 9, 2021: Fulham 0 – 1 Wolverhampton (Premier League);
August 13, 2022: Wolverhampton 0 – 0 Fulham (Premier League).
Fulham vs Wolverhampton Predicted XI:
Fulham's possible starting lineup (4-2-3-1): Leno; Tete, Diop, Ream, Robinson; Reed, Palhinha; Solomon, Pereira, Willian; Vinicius.
Wolverhampton's possible starting lineup (4-2-3-1): Sa; Semedo, Kilman, Dawson, Bueno; Lemina, Neves, Nunes; Traore, Podence, Sarabia.
Statistical preview of the match Fulham vs Wolverhampton:
Fulham's First XI average age is 29.2 yrs.
Wolves' First XI average age is 27.5 yrs.
Wolverhampton are unbeaten in their last 5 matches against this opponent.
Wolverhampton are unbeaten in 5 of their last 7 away matches in the Premier League.
Fulham are unbeaten in 5 of their last 7 matches against this opponent at home in the Premier League.
Fulham have won their last 3 matches in all tournaments.
Fulham have scored in each of their last 3 games.
Wolverhampton conceded an average of 1.20 goals per game in their last 5 games.
Wolverhampton are scoring an average of 1.00 goals per game in their last 5 games.
Fulham are conceding an average of 0.60 goals per game in their last 5 games.
Wolverhampton didn't concede a goal in their last 4 games against this opponent.
Fulham are scoring an average of 1.40 goals per game in their last 5 games.
What has been said before the match:
Fulham's coach Marco Silva ahead of the game with the Wolves:
"He [Julen Lopetegui] has had a very good impact, I have to say. You can see that in the results, you can see the confidence in their team as well. But the Premier League is really tough and you never know what is going to happen. They had two very good results against Liverpool and Southampton, and last week against Bournemouth they lost the game."
"The Premier League is tough, you never expect an easy game. We analyze them, we know what they are able to do, but of course our focus is ourselves, what we can do or not. Very good players, good manager. Since Lopetegui came in, you can see some improvements and it will be a tough game."
"It will be a tough one, but it will be tough for them as well. They came to play against us at the Cottage, we are in a very good moment and, of course, we want to keep going."
Julen Lopetegui shared his expectations of the of the Saturday game:
"Each match in the Premier League is going to be a very hard task and difficult. In the same way, it's a big challenge, a chance for us, we are going to play against, for me, one of the teams that is in the best way now."
"They are playing very well, with good scores, they have good players and play the same players a lot of the time. They have a very good coach, I know Marco [Silva], he's doing fantastic work, but in the same way it's a challenge for us. I know him from working in Portugal, we were at the same time working there, and he's having a very good career. Now, talking about the present, they are a very good team in all facets, not only the offensive phase."
"We have to be ready for a very good match because the only way to take any positives there is by making a big match in all facets of the play. We've prepared with the same feeling, the same spirit, hoping to be able to play well, and be able to beat a big opponent. In the same way, it's a shorter week, we play Friday, but it's normal."
"We have to think of ourselves, we respect all the teams a lot, but we go there with the intention to be able to make a good play, and to be able to beat them, this is our aim of course."
Fulham vs Wolverhampton Prediction:
Fulham appear to be surprisingly solid and stable this season. They consistently show character to clinch points. Their reliable defensive play and point-blank reinforcements make the Cottagers the slight favourites for the upcoming match. Undoubtedly, Wolverhampton have become much stronger thanks to Lopetegui. Plus the newcomers have quickly found their feet at the club. However, the Spanish coach still has a lot of work to do. First of all, he needs to sort out the effectiveness in the final third. We believe the hosts will not lose. And there are unlikely to be many goals, as the recent encounters between these two teams do not often feature flamboyant performances that are rich on goals – the last 7 matches between Fulham and Wolverhampton have seen a total of less than 2.5.
Don`t miss out 👉: Chennaiyin vs NorthEast United: Preview and Prediction
Parimatch News staff prediction:
We say: Fulham will not lose and the match total will be less than 2.5 – Yes.