France vs Scotland. Prediction and Preview. Probable Lineups, Team News, Stats, and more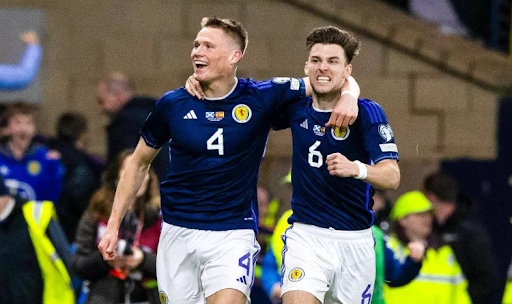 France and Scotland have already received their coveted tickets to Euro 2024, so they will play a friendly match. Will the guests be able to score at least one goal to their more status rival?
France will host Scotland in the International Friendly match at the Stade Pierre Mauroy. The fixture will take place on Wednesday, October 18, beginning at 00:30 IST.
Parimatch News will tell you everything you need to know ahead of the upcoming match.
France News & Current Form:
The Blues have already booked their place at the 2024 European Championships in Germany ahead of schedule. The main French team managed to win all six qualifying matches. During this time, the French scored thirteen goals and conceded only one.
The Trocouloured have 18 points in their group and are six points clear of second-placed Greece and nine points ahead of third-placed Netherlands. This made the French national team out of reach of their opponents and they will be able to compete for the main European tournament of the quadrennium.
The French national team outplayed the Netherlands (2:1) in the last away game. By the 53rd minute Kylian Mbappe had already scored a double, and in return France conceded only at the end of the game – 2:1. Prior to that, the French team defeated Ireland (2:0), Greece (1:0) and the Netherlands (4:0) at home. The team also defeated Ireland (1:0) and Gibraltar (3:0).
At the last FIFA World Cup, France reached the final. Wards of Didier Deschamps easily passed their group, after which they outplayed Poland (3:1), England (2:1) and Morocco (2:0), but lost in the final standoff to Argentina (3:3, on penalties 2:4).
But the last friendly match against Germany in September, which was played in Dortmund, the French lost with a score of 1:2. Moreover, in the course of the meeting, the Germans led in the score 2:0, and the only goal of the French was a result of a converted penalty by Antoine Griezmann in the 89th minute.
Don`t miss out 👉: Malaysia eliminates India from the Merdeka Tournament with a 4-2 win
Scotland News & Current Form:
The Scottish national team also got an early ticket to EURO 2024. According to the results of six matches played, the Tartan Army have five wins and one defeat. The Scots are in first place in their group.
The national team of Scotland now has 15 points and it is three points ahead of the second Spain and five points ahead of the third Norway. The Blue and Whites were able to hit the opponent's goal twelve times, and on their own missed only three goals.
The Scots, unlike France, could not win the first match of October. On the road, the team of Steve Clarke met with Spain, which was defeated in the first round with a score of 2:0. Unfortunately, this time Scotland lost with the same score.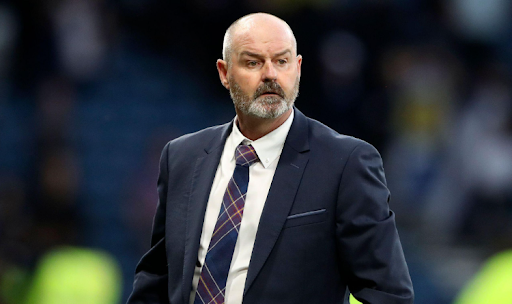 The British scored first – in the 60th minute, Scott McTominay made a beautiful free kick – but the goal was canceled after VAR review. As a result, Scotland conceded in the 73rd and 86th minutes.
But before that there were wins over Cyprus (3:0 and 3:0), Georgia (2:0) and Norway (2:1). Also last month, the Blue and Whites managed to play a friendly match with England, in which they suffered a defeat (1:3).
In 2022, Steve Clarke's charges had a successful run in the UEFA Nations League. They played in League B, managed to win their group and rise to League A. Rivals of the Scottish national team were the national teams of Ukraine, Ireland and Armenia.
France form guide: W-W-W-W-L-W
Scotland form guide: W-W-W-W-L-L
France vs Scotland Head-To-Head Record:
October 7,2006: Scotland 1 – 0 France (UEFA EURO);
September 12, 2007: France 0 – 1 Scotland (UEFA EURO);
June 4, 2016: France 3 – 0 Scotland (International Friendly).
France vs Scotland Predicted XI:
France's possible starting lineup (4-3-3): Samba; Gusto, Pavard, Todibo, T. Hernandez; Fofana, Camavinga; Dembele, Griezmann, Coman; Giroud.
Scotland's possible starting lineup (5-4-1): Gunn; Patterson, Hendry, McKenna, Porteous, Hickey; McGinn, McTominay, Gilmour, S. Armstrong; Adams.
Statistical preview of the match France vs Scotland:
The French team is ranked 2nd in FIFA ranking, while the team from Scotland occupies 31st position.
Tobias Stieler has been appointed as the center referee. The referee has already served eight games this season, showing an average of 4.13 yellow cards and also whistles 26 fouls per game.
France's First XI average age is 27.2 years, Scotland's First XI average age is 27.4 years.
France are unbeaten in 5 of their last 6 matches against this opponent at home.
In their last 5 games, France conceded an average of 0.60 goals per game and scored an average of 1.80 goals per game.
In their last 5 games, Scotland conceded an average of 1.20 goals per game and scored an average of 1.60 goals per game.
Three or more goals have been scored in 6 of the last 8 matches involving the French.
What has been said before the match:
Gaffer of Équipe de France Didier Deschamps praised the upcoming opponent:
"We are going to be playing against a team that has also qualified.They are maybe not on the top of their group but they have qualified so well done to them because they deserve it. They won five games in a row and although they lost their last match against Spain it was a tight match."
"It is a beautiful team. It is a friendly but it's the same situation as last month when we played a qualifier, which was the most important game, and then a friendly. We want to try and be coherent."
Scottish coach Steve Clarke about a tough test playing against France:
"I'm really proud of the players. It is fantastic for them to be at a second major finals after such a long barren period. The last time we qualified for the Euros it was through the play-off system. It felt a little bit like sneaking in the back door."
"This time we can walk straight in the front door with our heads held high and look forward to a good tournament next summer. But before that we have to finish the group properly, we have two competitive games next month and we want to finish on a high."
"I said when we qualified for the last tournament that we want to be at major tournaments more often. We missed out on the World Cup in the play-offs, which was sore, but we obviously learned some lessons from that – don't leave it to chance, don't leave it to a one-off game and we managed to do that."
"We want a really good match tomorrow against a team who is probably the best in the world, we have two competitive games next month to finish the group and it would be nice to think we can match the tally of Spain, that is something to aspire to so we will try to do that. Then we will wait on the draw and see what that brings us and then we will start to plan for the summer."
France vs Scotland Prediction:
In 2016, the French national team defeated Scotland 3-0 in a friendly match in Metz. Since then, the Scots have grown stronger, while France have at least not become weaker, and in fact, judging by the latest results of the Blues, they have become stronger. The superiority in class is total and it is especially felt when comparing expected forwards, where the 2nd choice 37 year old Olivier Giroud (4 goals + 3 assists in 7 Serie A matches) certainly doesn't look inferior to Steve Clarke's first choice for this position – Che Adams (3 + 2 in 9 EPL matches). The squad is literally packed with stars of all sorts and functionality, so on paper it reads obvious favourite status.
France have produced a sublime stretch of five matches this year, in each of which they have managed to secure a clean sheet. However, after that, Deschamps' team's defence has been on the rocks, and France have been conceding for two games now. Of course, Germany and the Netherlands cannot be compared in terms of skill level with Scotland, but firstly, this is a friendly match, and secondly, the guests have scored with amazing regularity.
We believe that the Scots have no chance of success in the away match against the world vice-champions, but they will definitely try to cause problems for the Tartan Army.
Parimatch News staff prediction:
We say: France will win and both teams will score – Yes.