France vs Morocco. Prediction and Preview. Probable Lineups, Team News, Stats, and more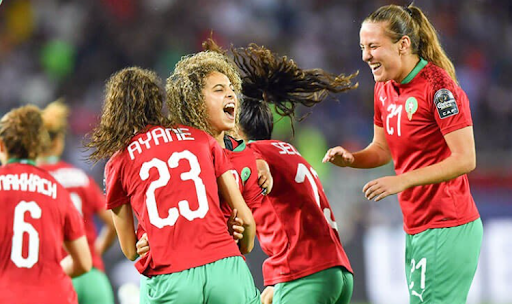 Morocco's national team have already pulled off a miracle by reaching the 1/8 finals of the World Cup. Can they continue their journey or will the upper-class French team ruin their fairytale?
France will face Morocco in the FIFA Women's World Cup Round of 16 match at the Coopers Stadium in Adelaide City, Australia. The fixture will take place on Tuesday, August 8, beginning at 16:30 IST.
Parimatch News will tell you everything you need to know ahead of the upcoming match.
France News & Current Form:
The French national team, after four years, is back in the 1/8 finals. In 2019, at the home arena, the Blues lost in the quarterfinals to the Americans (1:2) due to a goal by Megan Rapinoe.
Having taken first place in their group now, the team of Herve Renard managed to avoid a face-to-face meeting with the USA (who, by the way, have already crashed out), as well as the Germans – after an unsatisfactory draw with South Korea, the tricolor packed their bags.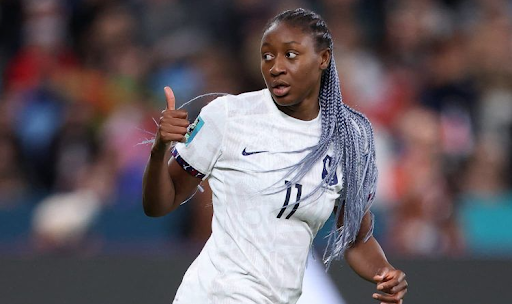 France once again qualified for the World Cup playoffs without any problems. At the group stage, the team showed an excellent game, and failed only with the national team of Jamaica, playing a dry draw (0:0). This is despite the fact that the players had a huge number of chances, as evidenced by the xG indicator (2.54).
In the other games, the French women showed their full potential by beating Brazil (2:1) and defeating Panama (6:3). It is worth noting the efforts of the main forward from PSG Feminines Diani Kadidiatou, who made a hat-trick. She became the team's top scorer in the group stage.
Selma Bacha, who was injured in the first round, in the game with Panama scored a goal. Maëlle Lakrar was diagnosed with hip problems and is likely to miss the 1/8 finals.
Lea Le Garrec, midfielder, about the opponent:
"I'm really happy to see Morocco in the last 16. They never gave up. They lost 6-0 to Germany and still managed to qualify – that's quite something. They're definitely not to be taken lightly."
Morocco News & Current Form:
The fact that the Moroccan national team made it to the World Cup playoffs can already be considered a sensation. Indeed, no one expected the 72nd-ranked UEFA team to perform so well in the group stage, especially considering the rather serious opponents on the way.
After a devastating defeat to Germany at the start of the world championship (0:6), it seemed that the team would continue to perform in the same spirit, but the Moroccan national team fully rehabilitated itself by defeating South Korea (1:0) and group leader Colombia (1:0). In the last five meetings, this team won twice, drew once and lost twice.
In the Morocco squad, which was called up by coach Reynald Pedros, there are no major surprises. The best known player is Ghizlane Chebbak, but she has yet to feature in goal at the current tournament and even missed a penalty in the match against Colombia. Luckily for her, Anissa Lahmari scored the winning goal, putting Morocco into the 1/8 finals.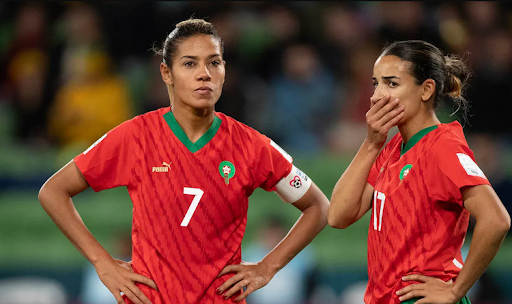 Many representatives of the Red-Blacks are playing in the French championship: for example, FC Metz midfielder Selma Anani and 22-year-old Kenza Chappelle of FC Nantes, although the latter did not receive a single minute of playing time from her coach.
It is worth noting that the upcoming game will be the first meeting against each other in history for these teams.
Anissa Lahmari, Moroccan forward, shared her team's approach to the game:
"For me and for all the French-born players we have, it's going to be a great match. I couldn't have dreamed of a better fixture at this stage. I'm looking forward to it so much, especially because I have a lot of friends in the French camp. We're not going to prepare any differently for this match; we'll follow our usual routine."
France form guide: D-W-W
Morocco form guide: L-W-W
Don`t miss out 👉: Revealing The Complete Guide for FIFA Women's World Cup 2023: All You Need To Know In One Place
France vs Morocco Predicted XI:
France's possible starting lineup (4-4-2): Peyraud-Magnin; Perisset, Lakrar, Renard, Karchaoui; Toletti, Geyoro, Dali; Diani, Bacha, Le Sommer.
Morocco's possible starting lineup (4-4-2): Errmichi; El Haj, El Chad, Ben Zina, Redouani; Ouzraoui, Nakkach, Chebbak, Tagnaout; Jraidi, Lahmari.
Statistical preview of the match France vs Morocco:
France's First XI average age is 28.7 yrs.
Morocco's First XI average age is 27.0 yrs.
In five out of six matches, Morocco have never conceded more than one goal in the first half.
In four out of six matches, France have scored in the second half.
The teams have never played each other before.
Morocco have two wins in their last eight matches.
France have three wins in their last five games.
France have scored less than 2.5 goals in 6 of their last 7 World Cup matches.
What has been said before the match:
Herve Renard, coaching the French team, ahead of the games with Morocco:
"Even when we play a small game with friends, we want to win it. We are here to qualify, the important thing is to respect the opponent and this round of 16. When you qualify for an 8th, it's because you have a lot of qualities, the Moroccan team is not there by chance. These two countries get along wonderfully well, it will make for a big football match."
"We respect this Moroccan team but we are focusing on us to go much further in this competition. All the stages are difficult to overcome but there is a lot of experience in this French team. A strength, a maturity and a great serenity emerge, with players who have a lot of character. Some of them have huge track records so they know these matches by heart."
"It will be a completely different match from those of the first round, of the caliber of the one we played against Brazil. This Moroccan team is able to project itself very quickly, a bit like Brazil with technical players who go deep quickly. These are the same characteristics, we know what to expect, it's up to us to respond in the same way."
Gaffer of Atlas Lionesses Reynald Pedros is determined to win the game against France team:
"I know this French team perfectly, which is an advantage. They are a very strong team with experienced, top-level players."
"I am French but my heart is with Morocco. It's been three years since we've been working hard to get to these incredible objectives. It's not a problem for me to try to win against France. I will do everything for us to qualify for the quarter-finals."
France vs Morocco Prediction:
The Moroccan national women's team showcased remarkable gameplay during the group stage, providing strong support to the nation's overall success, mirroring the achievements of their male counterparts in the recent World Cup. The Atlassian Lionesses impressively advanced to the Round of 16, a feat that surprised the football world. However, Wendy Renard's determined squad faces a substantial challenge in their quest to secure a spot in the quarter-finals and beyond. Ranked 72nd in the FIFA global standings, they have already exceeded expectations, and further progress may require nothing short of a miracle, especially considering the formidable opponent they are about to confront.
While France might have conceded three goals to Panama during the group stage, displaying a relaxed approach with a focus on creativity and numerous chances, the dynamics could change dramatically in the Round of 16. The fifth-ranked women's collective will likely exhibit a highly disciplined defensive performance from now on. The French attacking line, under the watchful eye of Herve Renard and featuring talents like Kadidiatou Diani, is unquestionably potent. The Three Colors are likely to adopt a controlled strategy, meticulously confining the Moroccans within their defensive half for much of the 90-minute encounter. Their intent will be to secure a victory methodically, progressing to the next round and maintaining control over the game's tempo throughout. The game will likely be put to bed as early as the first half.
Parimatch News staff prediction:
We say: France will win the first half – Yes.
Don`t miss out 👉: Arsenal bounce back miraculously to start the season with silverware