Former Tottenham forward Jermain Defoe thinks Manchester United should sign England`s captain Harry Kane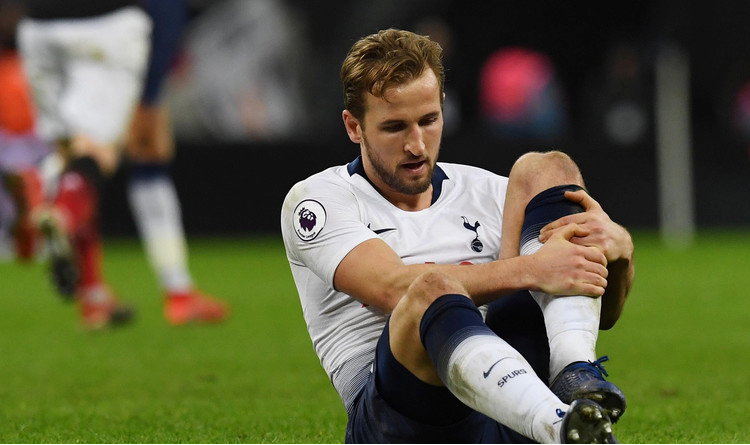 The Red Devils could be forced into landing a new No 9 this summer amid uncertainty over Edinson Cavani's future
Forward Edinson Cavani is likely to leave Manchester United at the end of this season. And the club is thinking of ways to strengthen the attacking line, now there are a couple of options known, one of them is Harry Kane, who is a ready-made superstar and adapted in the Premier League as well.
A club insider reports that the probability of activating the option to extend Сavani`s contract is getting lower with each passing week. This is reportedly due to both concerns about his physical condition and numerous comments regarding his possible return to South America. Cavani's contract expires in the summer and Man Utd has the option to extend it for one more season.
Don`t miss out 💥: Solskjaer agrees new £30million contract with Man Utd
Mario Rebollo, a member of the Uruguayan national team coaching staff, has spoken out about the situation of the national team forward Edinson Cavani at Manchester United:
"It would help the national team if Cavani moves to Boca or somewhere else. The priority is that he should play where he likes, but at a good level. If he's around, great, but if he's not comfortable, he won't tolerate it for long. It would be great for Cavani to play where he feels most comfortable. It doesn't matter if it's Boca or another club. It's where he feels best. We need Cavani in form,"

Rebollo said.
In the light of this information, the following idea is brewing: who is the best summer option for Manchester at the moment?
Tottenham are likely to miss out on Champions League football again, meaning a second successive season in the Europa League lies in wait. This summer, the 27-year-old may finally leave north London behind.
Ex-Spurs striker Jermain Defoe was asked about Kane`s next move:
"If you'd have asked me this question a few years ago, I'd have said he should have stayed there, what he's done at the football club – he's a legend,"

Defoe said. 
"If Harry Kane wants to win trophies then it looks like he has to go. I don't think it will be easy for him to leave and he might be looking at it and want to finish off being the highest goalscorer in the club's history and see where that takes him. He can hopefully win a few trophies, but if he's really craving medals then he really has to go."
Jose Mourinho's side still have an opportunity to win a trophy this season as they face Manchester City in the Carabao Cup final. The intimation from Defoe was that Kane won't be picking up the medals his ability clearly warrants if he stays at Tottenham for his whole career. 
After that, he posted a video clarifying that he meant: there is a choice to stay at the club and become an absolute legend or he might want to leave and go and win loads of trophies elsewhere.
Ex-Man Utd captain Roy Keane believes Kane should leave Tottenham this summer to win major trophies.
"If you are a top player you want to win the big trophies. There's a big few months coming up for Tottenham – the League Cup final and can they get into the top four? That's a huge question mark, will it influence him? He's under contract and Tottenham will have a lot to say about it. But if you are in his shoes this summer, l think he has to move to win the big prizes. He's not going to do it at Tottenham."
Kane has three years remaining on his contract at Spurs.
Tottenham would demand more than £150m for England`s captain, especially when it comes to selling their star asset to their fierce rivals.
Tottenham play Manchester City in the Carabao Cup final on April 25. They are currently sixth in the Premier League, three points behind fourth-placed Chelsea.
Sir Alex Ferguson poached Dimitar Berbatov back in 2008, forcing the north London side into accepting a lower fee for the Bulgaria international. Since then, Spurs have flatly refused to let the likes of Luka Modric, Gareth Bale, Eric Dier and Toby Alderweireld move to Old Trafford.