Five reasons why the Bundesliga is highly underrated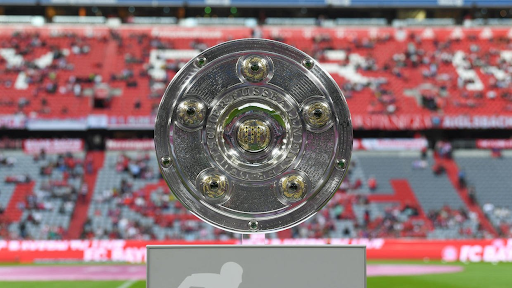 The dominance of a single team has meant that the Bundesliga has been largely overlooked
The 60th season of the Bundesliga is all set to get underway on 5th August 2022 with Bundesliga champions Bayern Munich locking horns against UEFA Europa League winners Eintracht Frankfurt in the opening fixture at the Deutsche Bank Park with over 50,000 fans expected to attend the game.
While the Bundesliga has several known teams including top clubs like Bayern Munich, RB Leipzig, Borussia Dortmund, and Bayer Leverkusen among others, the league has been highly underrated. Ahead of a new exciting season of football, let's take a look at some reasons why the league is underrated.
#1 No popular face in clubs except with some top teams
While the Bundesliga produces a lot of young talents, it has been highly underrated as people tend to follow the bigger leagues with known names and competitiveness. Several players from the Bundesliga have been picked for what are considerably larger and competitive leagues like the English Premier League but these young stars who have shown the ability to change the game single-handedly fail at the big stage at times.
These clubs also tend to lose several top performers year after year due to financial constraints and their inability to match offers from top teams and with a frequent change in its roster, it has failed to attract a larger following outside Germany and thus often finds itself underrated.
#2 Relentless spending power of Bayern Munich
Bayern Munich has had greater spending power than most of its counterparts and in most years eased to the domestic title. While things have begun to change in recent years, with the other teams trying to catch up, Bayern with world-class players and squad depth is still far superior in terms of personnel and is currently looking for the 11th Bundesliga title in a row.
With the other clubs doing more controlled spending, Bayern with its spending and recruits has dominated the league, making it look a lot less competitive than it actually is. If one does take some of the most recent results, several small teams have gone on to upset the top clubs.
#3 Too many new recruits
With frequent exits of players in each of the transfer windows, the teams look completely new at all times, meaning that there is often a change in playing style and also several players taking time to adapt to newer conditions with a lot of clubs looking unsettled after losing the balance of the team. This has often led to a lot of inconsistent performances and thus making the league underrated.
If one takes a look at most of the several top teams, the one thing that we often get to see is that the team is built around a group of core players, but for many German clubs, there is no core with players shuffling around.
#4 Bundesliga has struggled to produce strong contenders for the UEFA Champions League
Another reason why the Bundesliga is not rated higher is that it has failed to produce top results in the Champions League, with only Bayern Munich winning the top continental title twice in the last ten years and Borussia Dortmund making finalists once in the 2012-13 season where they lost to country rivals Bayern Munich. 
The last season saw Bayern make it to the Quarter Finals while Borussia Dortmund and RB Leipzig finished the group stages in third place and dropped to the Europa League while Wolfsburg finished last in their group.
#5 Finances
Finances are a major concern for Bundesliga clubs, especially owing to the 50+1 rule. The rule states that all Bundesliga clubs are required to meet the minimum threshold of 51 per cent ownership by the club members with private investors not allowed to hold a stake of more than 49 per cent in any club.
This has prevented most clubs except a few to sign top talents and attract exciting names. With not many big names, the league hasn't got much outreach compared to the other competitive leagues, say for example the La Liga, which receives a lot of hype from the media, more previously during the time both Lionel Messi and Cristiano Ronaldo played together.
While the league might not be highly rated among the common masses it surely produces a lot of top talents who are later on snapped up by top leagues and is also number one in terms of fan engagement. No club/stadium outside of Germany can claim to boast the kind of atmosphere German clubs' stadiums attract on a usual basis.