Durand Cup 2023 Team of the Tournament ft. Kaith, Ali, and Nandha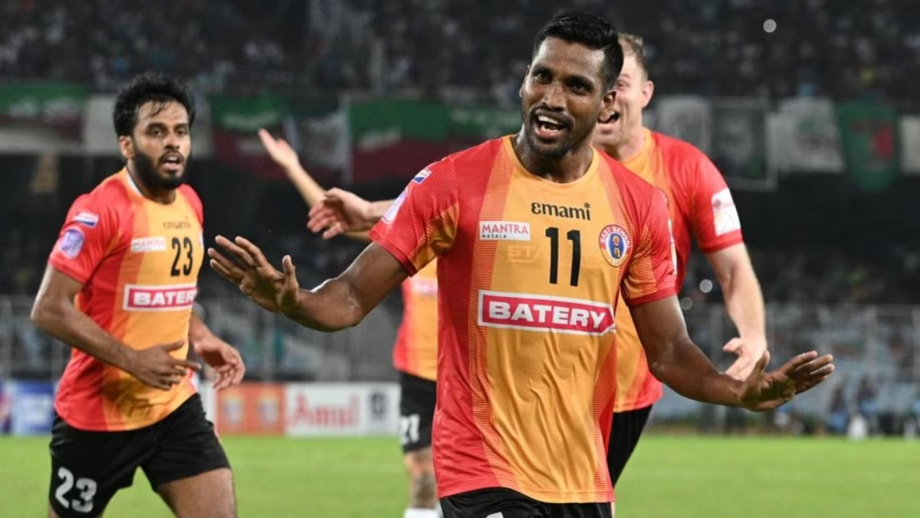 Nandhakumar Sekar won the Golden Ball
At the end of the tournament, the shield winners of the previous Indian Super League edition might have ended up winning the Durand Cup, but this edition of one of India's prestigious cup competitions had plenty of twists and surprises.
Those surprises were not solely restricted to the club level, as some players also shocked the Indian football fraternity with their amazing performances. Here is our 2023 Durand Cup team of the tournament:
Goalkeeper: Vishal Kaith
Having won the Golden Glove in the last edition of the Indian Super League, Vishal Kaith proved his worth once again on the big stage, as he took home the Golden Glove prize in this competition too.
The Mariners' shot-stopper kept two clean sheets in the five matches that he played while conceding only three goals. Moreover, he made some really stunning saves in nearly every match, with the save to deny Cleiton Silva in the final being one of his major highlights.
Defenders: Harmanjot Khabra, Anwar Ali, Aminou Bouba, Jay Gupta
Though he played the last match as a midfielder, Harmanjot Khabra played the majority of the tournament as East Bengal's right-back, which has earned him a place in our team.
First up against the Bangladesh Army, his mistake might have led to a goal, but he also got an assist to his name. The veteran was seen at his absolute best in the group stage Kolkata Derby win, while he also helped his team keep a clean sheet against Punjab. In the knockouts, Khabra played well in all three games, although his team could not lift the trophy.
While some had their doubts on whether Anwar Ali will be able to live up to his massive price tag and the expectations of the fans of Kolkata, he has proven every doubter wrong by playing at his best in every game.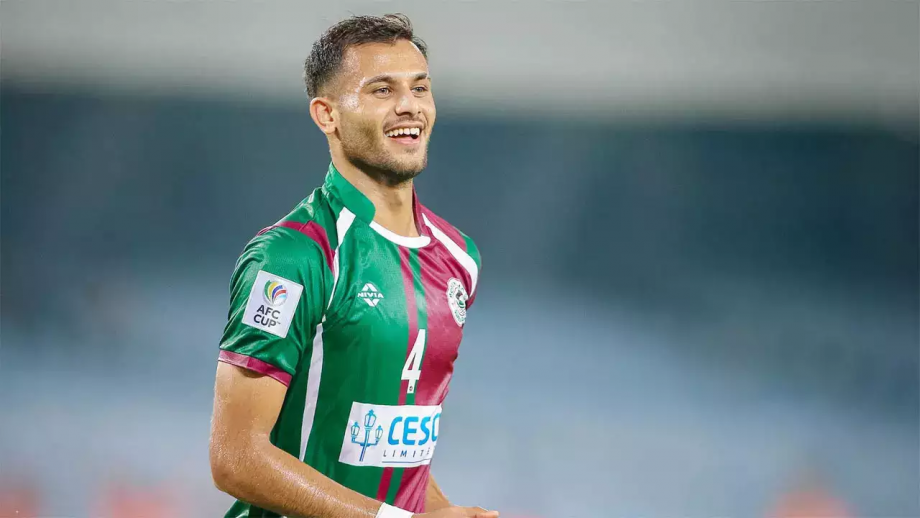 Anwar's Durand Cup journey started with a game against Punjab, where he was up against an experienced striker, Luka Majcen, but managed to keep a clean sheet. He then scored a crucial goal in the 3-1 quarter-final win over Mumbai City, while also helping his team keep a clean sheet in the final against East Bengal.
Gokulam Kerala would have preferred to make it to the semi-finals, but they can be immensely proud of their effort to qualify for the quarters, considering they were placed in the group of death alongside ISL giants Bengaluru and Kerala Blasters.
One of the major reasons behind their impressive performance is their defensive wall, Aminou Bouba. The Cameroonian central defender helped his team keep a clean sheet against the Indian Air Force, while he also scored two goals – against Kerala Blasters and East Bengal.
Not many might have even heard his name before the tournament, but Jay Gupta was among Goa's best performers in the Durand Cup. The 21-year-old player, who hails from Maharashtra, proved both his versatility and maturity.
He first played in the match against Downtown Heroes, where slotting in as a right-back, he helped his team keep a clean sheet. Then against a strong Chennaiyin team that featured Jordan Murray, Jay played as a central defender and looked rock solid. In the semi-final defeat against Mohun Bagan Super Giant, he was used as a left-back.
Midfielders: Nandhakumar Sekar, Rowllin Borges, Phalguni Singh, Noah Sadaoui
It is a no-brainer that the player who won the Golden Ball will have a place in this team. Nandhakumar Sekar arrived in East Bengal from Odisha with a baggage of expectations, and it will be safe to say that he has lived up to those.
The winger might have scored only two goals, but both were of immense importance because while the first goal ended Mohun Bagan Super Giants' streak of eight consecutive Kolkata Derby wins, the second goal against NorthEast United took the game to penalties, where the Torchbearers won.
Like Anwar, Rowllin Borges is another player who wasted absolutely no time in settling in a new club, except that instead of moving out from Goa, he arrived in Goa. The former Mumbai City player looked stunning in orange, scoring two goals and playing a crucial role.
Borges' first goal came in the 6-0 win over Shillong Lajong, while he also scored against NorthEast United. Besides that, he was among his team's best players in the wins over Downtown Heroes and Chennaiyin.
It looks absolutely certain that big clubs will offer buckets of cash for the services of Phalguni Singh in the near future, after his sensational showing in the Durand Cup, helping his team get to the semi-final.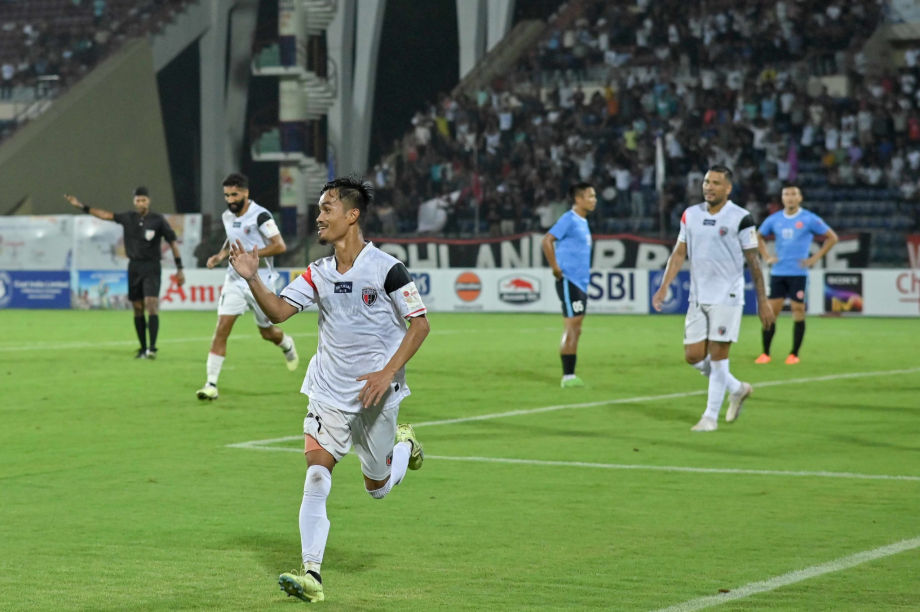 The NorthEast United midfielder belongs to the rare category of players who are equally good at both ends of the pitch. While he scored two scores, one each against the Indian Army and East Bengal, he also played a crucial defensive role in the matches against Shillong Lajong and Goa.
The joint-leading goal-scorer of the tournament, Noah Sadaoui would have also got the award of the most skilful player, if there ever was one. In the five matches he played, the Moroccan winger scored six goals and gave one assist.
He started his campaign exactly as he meant to go on, by netting a hat-trick against Shillong Lajong in the first match. Then in the second match against fellow ISL club NorthEast United, he got another goal to his name. The next couple of goals came against Chennaiyin and Mohun Bagan Super Giant, while his assist came against the Marina Machans.
Forwards: Jorge Pereyra Diaz, David Lalhlansanga
Jorge Pereyra Diaz has been an excellent addition to the Mumbai City roster, and having scored 12 goals last season, he has proved that he still has a lot to offer to the team by scoring five goals in this tournament.
The Argentine striker struck a brace against Jamshedpur, besides scoring one goal each against Mohammedan, Indian Navy and Mohun Bagan. Meanwhile, he also got an assist against the Red Miners.
Purely in terms of the target men, an Indian youngster called David Lalhlansanga shone the brightest among the likes of Jason Cummings, Javier Siverio and Carlos Martinez.
The 21-year-old from Manipur, who plays for another Kolkata Giant, Mohammedan, scored six goals and got an assist. Four of those goals came in the 6-0 win over Jamshedpur, while the other two came against Mumbai City and Indian Navy. Moreover, David also got an assist against the Indian Navy.