Deportivo Alavés vs Levante. Prediction and Preview. Probable Lineups, Team News, Stats and more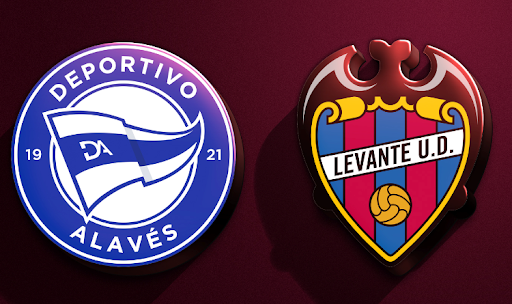 A crucial match for two teams from La Liga 2. Alaves and Levante want to play in Spain's top league for many years. Who will finally get the chance?
Deportivo Alavés will host Levante UD in the La Liga 2 Promotion Playoffs final match at Estadio de Mendizorroza (1st leg). The fixture will take place on Monday, June 12, beginning at 00:30 IST.

What can we expect this Monday night? Parimatch News will tell you everything you need to know ahead of the upcoming match.
Don`t miss out 👉: 2022-23 La Liga Team of the Season ft. Lewandowski, Valverde, Griezmann, and ter Stegen
Alavés News & Current Form:
In 2016, Alaves achieved promotion to the Primera Division for the last time. Initially, the newly promoted team displayed impressive football and even reached the finals of the Copa del Rey. However, their performance in the league gradually declined, leading to their expected relegation last year. The team from Vitoria had a woeful record and finished in the last position.
Despite this setback, they quickly regrouped, raising hopes of an immediate return to La Liga. Unfortunately, problems arose as early as December, and in the final 14 rounds, they only managed to secure four victories. Moreover, their last five matches in the Segunda Division only yielded six points, leaving them in fourth place, one point behind the second-placed UD Las Palmas.
In the second leg of the Segunda playoff semi-finals, Alaves triumphed over SD Eibar with a 2 – 0 victory. Striker Abde Rebbah opened the scoring in the first minute, while Asier Villalibre sealed the win for the home team.
Following a 1 – 1 draw in the first game, Alaves secured their spot in the final, where they will face Levante in a battle for promotion to La Liga. The first leg is scheduled for June 11, with the return leg set for June 17.
During the regular season, Alaves finished fourth with 71 points, while Levante claimed the third spot with 72 points. In their history of 34 matches, Levante has emerged victorious nine times, with seven draws and Alaves winning on 18 occasions. Last season, Levante proved stronger in both encounters, winning 2 – 0 at home and away.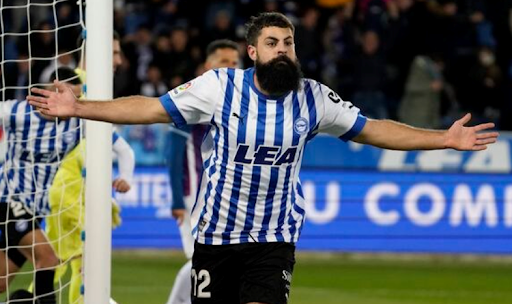 Once again, Alaves will have to cope without the services of Nikola Maras, who is sidelined due to a knee injury. Furthermore, Salva Sevilla was forced off the pitch during their recent game against Eibar, likely rendering him unavailable for the upcoming match. Consequently, Toni Moya is expected to step in and start in the central midfield position.
Additionally, Villalibre's impactful goal as a substitute in the semi-final may earn him a starting role in the attacking third of the field. It is worth noting that Luis Rioja has been a prolific goal scorer this season, finding the back of the net 10 times across all competitions. Therefore, the 29-year-old forward will once again play a significant part in the team's attacking lineup for this particular match.
Levante News & Current Form:
Over the past two decades, the club has predominantly competed in the Primera Division, even achieving a remarkable 6th place finish in 2012 and advancing to the quarterfinals of the UEFA Europa League. However, there have been occasional setbacks leading to relegation to the Segunda Division.
After spending the 2016/2017 season in the second tier, the team appeared to have successfully reclaimed their position in Spain's top division. However, their fortunes took a downturn two years ago when they finished in 19th place. Despite being favorites at a lower level, the Granotas, as they are known, could only secure a 3rd-place finish even after Javier Calleja took charge as coach.
In a game for a straightforward pass, they narrowly lost out to Las Palmas, tying on points with 72 but falling behind on additional criteria. This slip-up resulted in a challenging clash that commenced this week. Although they conceded early, they promptly responded with three goals of their own.
On June 7, the first finalist was determined: Levante emerged victorious, defeating Albacete Balompie twice (3 – 1 away and 3 – 0 at home). Roger Brugue scored a double in the return leg, and the renowned forward Roberto Soldado sealed their triumph.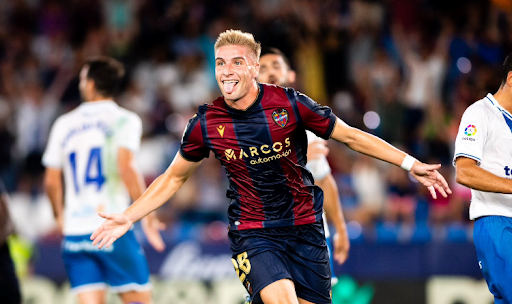 Levante will face some absentees in the upcoming match. Jose Campana and Pablo Martinez are sidelined due to long-term knee injuries, while the participation of Roberto Ibanez remains uncertain due to a muscular issue.
However, Mohamed Bouldini and Joni Montiel have collectively contributed 15 goals this season and are expected to start on Sunday. Additionally, Roger Brugue, who scored two crucial goals in the semi-final against Albacete, is likely to retain his position in the attacking third of the field.
Head coach Calleja employed a 4-4-2 formation in the previous outing and is unlikely to make significant changes for this contest, with Jorge de Frutos also certain to feature in an advanced role. Furthermore, the apparent injury of Rober Pier during the last match against Albacete may lead to Ruben Vezo being integrated i the central defense.
Alavés form guide: D-D-W-D-D-W
Levante form guide: L-D-W-W-W-W
Alavés vs Levante Head-To-Head Record:
November 8, 2020: Levante 1 – 1 Alaves (La Liga).
May 8, 2021: Alavés 2 – 2 Levante (La Liga);
August 6 , 2021: Levante 0 – 1 Alaves (Club Friendlies);
November 6, 2021: Alaves 2 – 1 Levante (La Liga);
May 15, 2022: Levante 3 – 1 Alavés (La Liga);
December 12, 2022: Alaves 0 – 2 Levante (La Liga 2);
April 29, 2023: Levante 2 – 0 Alavés (La Liga 2).
Alavés vs Levante Predicted XI:
Alavés possible starting lineup (4-2-3-1): Sivera; Tenaglia, Abqar, Sedlar, Duarte; Moya, Blanco; Rioja, Guridi, Rebbach; Villalibre.
Levante possible starting lineup (4-4-2): Femenias; Pubill, Postigo, Vezo, Munoz; Montiel, Iborra, Pepelu, De Frutos; Bouldini, Brugue.
Statistical preview of the match Alavés vs Levante:
Alaves' First XI average age is 28.3 yrs.
Levante's First XI average age is 27.7 yrs.
Alaves are unbeaten in their last 5 games.
Alaves are without a loss in 8 of their last 10 games against this opponent at home.
Levante have won their last 4 games.
Levante have seen over 3.5 goals scored in 3 of their last 4 games.
3 of the last 6 Deportivo Alaves games finished 1-1.
In the last 5 games, Alaves conceded an average of 0.60 goals per game and scored an average of 1.20 goals per 90.
In the last 5 games, Levante conceded an average of 0.80 goals per game and scored 2.20 goals per 90.
What has been said before the match:
Coach of Alaves Luis Garcia commented on the game with Eibar:
"First of all, I'd like to congratulate Eibar, it's tough, it's been two years and it's a huge effort. The game was in our favor and we knew how to make the most of it. It was a great start from the team. I'd like to congratulate Eibar because they're great lads".
"We wanted to get out wide quickly, that's why we had Abde and Rioja, but it worked out well because we won, otherwise..This is football. Let the players rest, we had problems with the changes".
"The fans are great, but in all stadiums, it's the same now. The Ciutat de Valencia is going to be tight, I've been there and I know the fans. Mendizorroza has been like that since the first game with Mirandés, so I would like to thank the fans for their effort".
Goal striker Abde Rebbah shared his emotions after the game:
"We played a great game, with the goal from the start and then we held our nerve at the back. The coach gave me the opportunity today and I'm happy. We owe fans this match, they should support us on Sunday just as they did today. We're going to try until the end, Levante are a good team, but we have to play".
Captain Victor Laguardia, the longest-serving Alaves player at the club:
"We really believe in ourselves, and that's our objective, we've been thinking about it all season. I can remember our coach's words, and there was a time when we hadn't won in four or five matches, and the coach motivated us and the fans to continue to believe, and it was his words in a press conference that gave us the confidence that we would fight for it."
Javier Calleja, boss of Levante, ahead of the first leg of the La Liga playoffs decider:
"No one is going to beat us in terms of enthusiasm or desire. The week has been extraordinary. That always gives you the confidence to face the first game. We're expecting a very eager, very motivated team. They're happy that they've been drawn against us, but we're going to do the talking on the pitch."
"In the end, anyone can have their say. But we did a great job, we didn't go up because of the goal average. The fact that this news is coming from there motivates us even more. On paper, there are no favourites."
"We are going to go out to win every game. We are not going out to see if a draw is good. We are not thinking about the next matches, we are going to win this one first."
"I'm not talking about pressure, I'm talking about excitement, which is what we have. They have to beat us. If they expect Levante to go out and win, they'll be right. We've been working all week to counter their attacking play."
Captain of Levante Vicente Iborra about the team's attitude towards the final:
"What can we contribute? We've been playing for a number of seasons, we've experienced the good times and the bad. So what you learn from that is how to manage certain times in the season, and certain times in games, to know how to react in special cases, and how to help other teammates, especially the younger players. What happens in the playoffs is not really a reflection of what happens during the season."
Alavés vs Levante Prediction:
Levante are riding high before the decisive match for promotion to the elite with a string of very goal-rich matches – three of their last four matches leading up to the play-off final have seen them score three goals. Their rivals, Alaves are playing more pragmatic football in the final stretch of the season, gravitating towards defensive focus instead, which has resulted in a large number of draws. On 13 out of 16 occasions, they have therefore scored less than 1.5 goals while conceding an average of 0.5 goals.
At the same time, if we take into account the away matches, Levante's matches in the distance of the season see the average total equal to 1.9 goals. On the other hand, Alaves' home games see an average of 1.85 goals scored per 90 minutes.
Thus, given the sheer importance and nervousness of the contest, we can avoid making things up and assume that the match total will be less than 2.
In addition, this is only the first leg of 2, and in such cases, teams tend to minimize the risk of approaching the return match as the underdog.
Don`t miss out 👉: Luton Town's Emergence from Non-league Football to Premier League
Parimatch News staff prediction:
We say: the match total will be less than 2 – Yes.