Chelsea vs Real Madrid. Prediction and Preview. Probable Lineups, Team News, Stats and more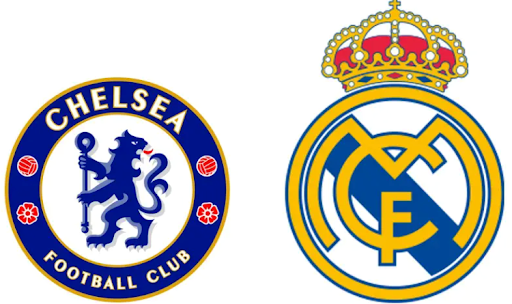 Do the Aristocrats cherish the hope of advancing to the next stage? Can they turn the tide to end the dire season on a major note?
Chelsea FC will host CF Real Madrid in the UEFA Champions League 1/4 finals match at Stamford Bridge. The fixture will take place on Wednesday, April 19, beginning at 00:30 IST.

What can we expect this Wednesday night? Parimatch News will tell you everything you need to know ahead of the upcoming match.
Chelsea News & Current Form:
The first match of the quarter-finals took place a week ago at the Santiago Bernabéu Stadium. At that time Real Madrid won 2 – 0. The goals were scored by Karim Benzema and Marco Asensio, the latter scoring just a couple of minutes after entering the field. It was his ninth goal from the bench in the Champions League, a new tournament record. Many people had the impression that Madrid's men had not put in 100%. They did exactly what they needed to do to win, not allowing Chelsea to create much.
Suddenly Chelsea had a good lineup for that game. Both N'Golo Kante and Thiago Silva, who had been injured in the last round of the EPL, were back in the squad. On the flanks of the defense, Ben Chillwell and Reece James were brought in, and although Real Madrid were the favorites, Frank Lampard fielded what was probably the best possible squad they could have imagined.
Of course, the Aristocrats had a few moments that could be called potentially scoring. Joao Felix ran out one-on-one. Raheem Sterling also had a chance to score thanks to an assist from Reece James. However, Thibaut Courtois and the Madrid defenders effortlessly neutralized the threat.
Frantic attempts of Todd Boehly to make things better for Chelsea have so far only made things worse. The firing of Graham Potter in the middle of the season had a negative impact on the team, and the return of the legendary Frank Lampard did not help either. Lampard, of course, was a phenomenal footballer, but he still has a long way to go to become a phenomenal coach. He also failed to pull out the role of crisis manager on account of his emotions: three defeats in three games.
After the match with the Spaniards, Chelsea lost to Brighton & Hove Albion in the English Premier League game (1 – 2). In the domestic league Londoners have already dropped to 11th place. In this case, in 31 league matches the Blues lost in 12. According to Lampard the problem is not being in a bad mood. The coach admitted that the players are not good enough in all the basic components – in fighting, in movement.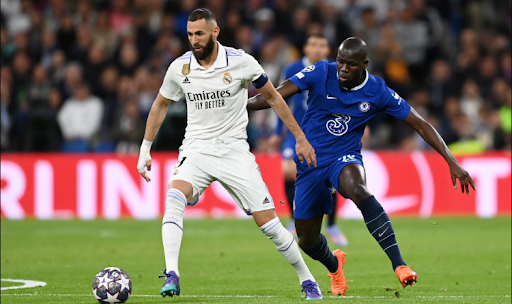 It will probably take a long time to fix that. So far, Chelsea have simply no team soccer. The Englishman stressed that his side could well have lost by a larger score. The statistics confirm this. Kepa Arrizabalaga made eight saves.
Perhaps to try to somehow fix the situation, the club will look to sign players. For example, Chelsea will compete with Real Madrid to sign Manchester City star Julian Alvarez.
The Argentine FIFA World Cup winner has impressed in England this season, but concerns over insufficient playing time have sparked reports that he may want to leave the Citizens after just 12 months at the club.
Given the record-breaking form of Erling Haaland, the 23-year-old has had to play a secondary role for most of the season, playing 38 games mostly as a substitute. Despite his limited playing time, the Argentine has so far scored 14 goals and made four assists in all competitions.
Such a talented young player cannot be content with being just a second player and two clubs are ready to fight for his services: Chelsea and Real Madrid.
Real Madrid News & Current Form:
Real Madrid this season are unstable. The Whites are only in 2nd place in the standings of the Primera Division, almost losing their chance of the championship since they are unlikely to catch up with FC Barcelona.
In the last 10 rounds, Carlo Ancelotti's charges have won only five victories. They also drew twice. They lost to RCD Mallorca (0 – 1), Barcelona (1 – 2) and Villarreal CF (2 – 3). On the weekend the club played against Cadiz CF in La Liga and also beat them with a rather modest score of 2 – 0.
But they thrive in other tournaments. More recently, they got a ticket to the final of the Cup of the country, beating Barcelona 4 – 0 away. Karim Benzema was the main hero of the meeting. He notched up a hat trick. The Frenchman picked up a very good form in the last part of the season.
Now Madrid will throw all their energies into the Champions League. Yes, the first game was not the easiest for the Spaniards. However, Real Madrid have a lot of experience in such games, especially in return matches. And Chelsea are still not in a condition to easily score three unanswered goals against Ancelotti's team.
A confident win in the first leg gives the Spaniards a good chance of reaching the Champions League semi-finals. The Madrid side has a strong squad by name.
The only thing is that Vinicius Junior and Toni Kroos will not be able to help the visitors because of injuries. The Ballon d'Or winner helped his side beat Liverpool FC 5 – 2 and 1 – 0 in the previous matchday of the Champions League. In the two matches the forward scored three goals and one assist.
Vinicius Júnior is also on fire. He was voted Real Madrid's best player in March. In the meeting with Chelsea, he had two assists. He also made as many as 19 touches in someone else's penalty area. Thus, the Brazilian set a record of the current tournament draw by this indicator. By comparison, all players of the Blues have made 10 touches in the penalty area of Madrid.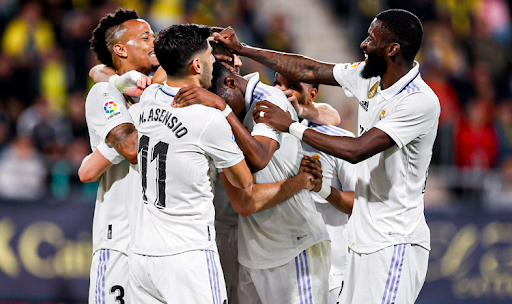 Earlier it became known that Madrid wanted to strengthen the right flank of the defense and consider the Chelsea defender the best candidate. The Blues will have to sell at least one player in the summer, and it could be James Reece. The Englishman's transfer could cost Real Madrid 50 million euros. In the current EPL season, James played 15 games, scoring one goal and giving one assist.
It is also noted that Madrid are also planning to sign a left-back. The club is keeping an eye on FC Bayern Munich player Alphonso Davies.
Chelsea form guide: D-L-D-L-L-L
Real Madrid form guide: L-W-W-L-W-W
Chelsea vs Real Madrid Head-To-Head Record:
| | | |
| --- | --- | --- |
| Chelsea | Draw | Real Madrid |
| 2 | 1 | 4 |
April 27, 2021: Real Madrid 1 – 1 Chelsea (UEFA Champions League);
May 5, 2021: Chelsea 2 – 0 Real Madrid (UEFA Champions League);
April 6, 2022: Chelsea 1 – 3 Real Madrid (UEFA Champions League);
April 12, 2022: Real Madrid 2 – 3 Chelsea (UEFA Champions League);
April 12, 2023: Real Madrid 2 – 0 Chelsea (UEFA Champions League).
Chelsea vs Real Madrid Predicted XI:
Chelsea possible starting lineup (3-4-3): Kepa; James, Fofana, Silva, Cucurella; E. Fernandez, Kante, Kovacic; Mudryk, Havertz, Felix.
Real Madrid possible starting lineup (4-3-3): Courtois; Carvajal, Militao, Alaba, Camavinga; Modric, Valverde, Kroos; Rodrygo, Benzema, Vinicius Jr.
Statistical preview of the match Chelsea vs Real Madrid:
Chelsea's First XI average age is 26.4 yrs.
Madrid's First XI average age is 28.6 yrs.
Chelsea are losing their last 3 matches.
Real Madrid are unbeaten in 5 of their last 7 away matches in the Champions League.
Real Madrid is scoring an average of 3.20 goals per game in its last 5 games.
Real Madrid conceded on average 0.60 goals per game in their last 5 games.
In the last 5 games Chelsea conceded on average 1.40 goals per game.
Chelsea are scoring an average of 0.20 goals per game in their last 5 games.
Chelsea's top scorers: Kai Havertz (9 + 1), Raheem Sterling (7 + 3), Mason Mount (3 + 3).
Real Madrid's top scorers: Karim Benzema (19 + 5), Vinicius Junior (18 + 11) , Federico Valverde (12 + 5).
What has been said before the match:
The Blues' newly appointed coach Frank Lampard ahead of the return leg with Real Madrid:
"Looking from the outside, firstly they have a great coach in Carlo Ancelotti, who I understand very well from working with him. So I think he needs to take full credit at this moment because what we saw last season in their run to the final was an amazing resilience that he led."
"Then what's very visible from the outside is a core of players that have been there for a very long time, playing at the highest level year after year. They have talent and work ethic and leadership skills and they drive the group. I'm talking obviously about Modric, Kroos, Benzema and others. They have a very good recipe for a team that will be successful over a period of time."
"They also have individual talent that can win a game at any moment, whether they are with or without control. Those special players at the top end of the pitch at this level can be absolutely crucial to success and they have those. So they have a very good overall unit to have the success that they've had for so long."
"Anything is possible in football and there's no doubt that we're a competitive team and we deserve to be here in this stage of the competition. We also understand that the opponent is really high-level, but if we get things right, if we work hard, if we do the right things in the game, then anything is possible."
"Then it's up to us to tap into that early in the game and make sure we engage the crowd throughout because they can help us when we're at home. That's why this two-legged competition is the best out there. I'm confident in that, we just need to play our part."
The Blancos' coach Carlo Ancelotti about tomorrow's opponent and last year meeting with Chelsea:
"Chelsea have a difficult moment. I'm thinking the game tomorrow can be a great opportunity for them to move on from this situation. We're aware of this, we take it into consideration. We will try to play at our best."
"We're good. We're motivated as always. These are all important games. We have to have a very complete game. Ninety minutes remain – and in this competition, anything can happen. We're thinking we have to have a very complete game."
"We're not thinking that it's easy. That's the opposite of what we think. I know this competition well. I know what can happen in football. Last year, we thought the second leg would be the most difficult game, and we had the advantage (Real won 3-1 at Stamford Bridge in the first leg). Then what happened, happened. We want to struggle less tomorrow."
Chelsea vs Real Madrid Prediction:
Chelsea have a plethora of problems. Unlike Real Madrid, they have no established teamwork and there is a lot of low-chemistry chaos and confusion. Can club legend Lampard come up with something? Probably. Will it help to get through? No. If the Aristocrats lost to Brighton at home without a chance, the home stadium will be unlikely to save them when they face the mighty Los Blancos.
On the other hand, the Galacticos are excellent in the cup tournaments – the demolition of the top sides in year 23 will not be forgotten for a long time to come. Their key players are in top form. Madrid are surprising in their concentration, their ability to congregate at the right moment and crack down on any opponent. In general, there is no chance that Real Madrid will come to play for a draw after a confident 2-0 win in the first leg. Ancelotti's men won't arrive with their sleeves down, there's no chance of any kind of half-heartedness or indulgence. Madrid beat Liverpool twice in the 1/8 finals, with a particularly impressive win in England. Now, London will see what Madrid can do. It looks like the Londoners will concede this time too, with one of the goals scored by Benzema.
Don`t miss out 👉: Napoli vs Milan: Preview and Prediction
Parimatch News staff prediction:
We say: Real Madrid will not lose and Karim Benzema will score – Yes.