Chelsea vs Borussia Dortmund. Prediction and Preview. Probable Lineups, Team News, Stats and more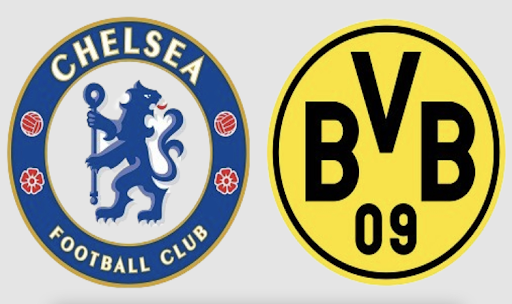 Сhelsea will try to turn the tide in the second leg of the UCL round of 16
Chelsea FC will host Borussia Dortmund in the UEFA Champions League 1/8 finals match at Stamford Bridge Stadium. The fixture will take place on Wednesday, March 8, beginning at 01:30 IST.

What can we expect this Wednesday night? Parimatch News will tell you everything you need to know ahead of the upcoming match.
Chelsea News & Current Form:
Chelsea's fans' hopes of a change failed. The huge expenditure on new players did not bear any fruit – the loss in the first game between the two clubs only exacerbated the already terrible morale at the club. In the game that took place a fortnight ago, the teams played two contrasting halves.
In the first 45 minutes, BVB were playing a 'first fiddle', allowing their opponents to counterattack sharply from time to time. The second half saw a 180-degree turnaround as the Blues were controlling the ball, forcing the home side to hold on to their penalty area for a long time.
A quick counterattack by the Germans after an hour's play, which was brought about by an individual pass of Karim Adeyemi, decided the outcome. The battle turned out to be surprisingly fierce (10 yellow cards) while the full-time numbers on the scoreboard at the Signal Iduna Park in Dortmund recorded a 1-0 win for the home side.
There were further losses by other teams as well. It is worth noting that, while the fiasco in the duel with Tottenham Hotspur FC (2-0) can still be explained by the strength of the opponent, the home defeat against Southampton FC (0-1) can hardly be called accidental.
After a hard-fought 1-0 win against Leeds United FC in the last round, Graham Potter's side have nine wins and seven draws under their belt, pushing Chelsea into tenth place in the standings. The team from the capital of England have 34 points and are 11 points adrift of the Champions League zone, so it will be extremely difficult for them to progress through the league table.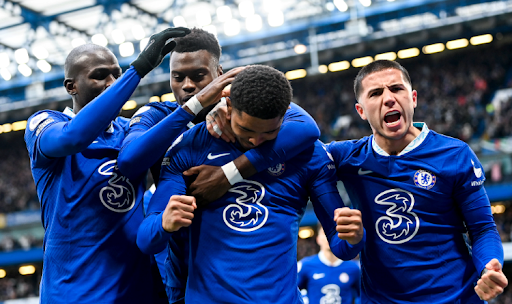 Unexpectedly weak is the attack, which is the reason for the failures – 24 goals scored, which is less than one per duel, and conceded 25 goals, so the goal difference is negative.
As for the Champions League, Chelsea were able to get through to the 1/8 finals thanks to winning their group. The team was stronger than AC Milan, FC Red Bull Salzburg and GNK Dinamo Zagreb.
The Aristocrats have dropped out of the Emirates FA Cup, so they can focus on the English Premier League and UCL games. All the more so, for the team's coach, any match could be his last at the helm of the Londoners.
It is no wonder that Chelsea's results are depressing for the fans. After every game they talk about former owner Roman Abramovich and the glory days he brought to London.
Reece James, Thiago Silva, Christian Pulisic, Edouard Mendy, Noni Madueke, N'Golo Kante, Armando Broja, Benoît Badiashile and César Azpilicueta, who has a head injury, will not be available.
Don`t miss out 👉: Shrewd Sunil Chhetri helps Bengaluru advance to the semi-final at the cost of Kerala Blasters
Borussia Dortmund News & Current Form:
Borussia Dortmund are gaining momentum and the team remains to be looking for an opponent who will be able to stop the German winning machine. After the winter break, BVB have an open streak of ten straight wins in all competitions, with Dortmund scoring just once in only two of them. Nevertheless, Edin Terzic says that his side are coming to England to win because the level and experience of his team do not allow them to relax for a second.
Furthermore, the German side have been successful against the representatives of the Premier League, winning 10 of their last 14 games against them. In the Bundesliga after the last round, the Black and Yellows have 16 wins and a draw, which equals 49 points and the second position in the standings. Their attacking line played great, with a total of 47 goals in the last matchday with a win over RB Leipzig (2:1).
In the Bundesliga, Dortmund share first place with FC Bayern Munich. After 23 rounds, both teams have 49 points each, so the battle is still ahead. In addition, FC Union Berlin, Leipzig and SC Freiburg are not far behind.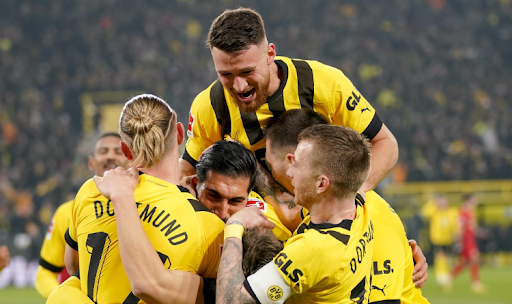 The club is the vice-champion of Germany, but despite this, the cooperation with Marko Rosé was terminated after a year of working together. Terzic, who showed himself remarkably during the 2020/2021 season, was returned to his post. There was a controversial start to the autumn, and making the Champions League play-offs was one of the highlights, despite all the talk about the weakness of the group in which the Germans ended up.
In the UCL, the team from Dortmund finished second in their group, making it through to the 1/8 finals. They missed out on Manchester City FC, but finished above Sevilla FC and FC Copenhagen.
Julian Ryerson, Youssoufa Moukoko, Mateu Morey Bauzà, Donyell Malen, Abdoulaye Kamara, Julien Duranville and Karim Adeyemi, who has a thigh injury, will not be able to participate in this encounter.
Chelsea form guide: D-D-L-L-L-W
Borussia Dortmund form guide: W-W-W-W-W-W
Chelsea vs Borussia Dortmund Head-To-Head Record:
| | | |
| --- | --- | --- |
| Chelsea | Draw | Borussia Dortmund |
| 0 | 0 | 1 |
February 15, 2023: Borussia 1 – 0 Chelsea (Champions League).
Chelsea vs Borussia Dortmund Predicted XI:
Chelsea possible starting lineup (3-4-3): Kepa; Chalobah, Koulibaly, Fofana; James, Kovacic, Fernandez, Chilwell; Sterling, Havertz, Felix.
Borussia Dortmund possible starting lineup (4-1-4-1): Meyer; Wolf, Sule, Schlotterbeck, Guerreiro ; Ozcan, Can, Bellingham; Brandt, Haller, Reus.
Statistical preview of the match Chelsea vs Borussia Dortmund:
Despite the football weight of both teams in the Old World, the opponents had not met before the aforementioned match in Dortmund two weeks ago.
Chelsea's First XI average age is 25.6 yrs.
Dortmund's First XI average age is 27.6 yrs.
Borussia won their last 10 matches.
Chelsea are unbeaten in 5 of their last 7 Champions League games.
Chelsea scored an average of 0.40 goals per game in their last 5 games.
Borussia conceded on average 0.40 goals per game in their last 5 games.
Chelsea conceded an average of 1.00 goals per game in their last 5 games.
Borussia have scored in their last 11 games.
Borussia have scored an average of 2.00 goals per game in their last 5 games.
Chelsea have not scored more than a goal in any of their 12 matches in 2023.
Chelsea are averaging 5.75 corners at Stamford Bridge under Potter.
Borussia have taken 4.86 corner kicks away from home in the Champions League.
What has been said before the match:
The Blues' coach Graham Potter asks Chelsea's fans for support:
"The fans are always entitled to air their views and they have been suffering like the rest of us have in terms of results. I thought the support we had at the weekend was fantastic. They got behind the team and they know the importance of the game tomorrow night."
"They want the team to go through. They know how important they are because in the Champions League away from home it is tough – and we want to make sure it is tough for Dortmund. We need our supporters for that."
"It's a chance to get into the last eight of the Champions League but we're playing against a top opponent in a really good vein of form. So it's a huge challenge but at the same time, what an opportunity. Stamford Bridge will be rocking I'm sure and we will give it everything to win the game and go through."
"We have to play well, be positive. We've had some games where we could've scored more than one, and we need that performance. It's that simple."
"We're playing against a top team so it's not going to be easy. But the boys are in a good place. They are confident, motivated, together and we want to take the challenge on and give it our best."
Edin Terzic, who is coaching Borussia, ahead of the UCL clash:
"After tomorrow's game, we want to be among Europe's eight most successful teams this season."
He also talked about their victory over the Red Bulls:
"We're happy. We want to increase the gap to Leipzig, they also want to improve their position. That's why it's going to be a game in which both teams are going for a win. We're sure it'll be a really good game. We also have to perform very well to finish as a winner."
"We defended passionately; the crowd was extraordinarily good. We played against a team that has similar ambitions to us. The aim was to increase the gap to seven points. We managed that. I'm proud of my team."
Chelsea vs Borussia Dortmund Prediction:
The state of the teams is literally diametrical at the moment. Despite the colossal spending, Chelsea have lost six of their last ten games and feel abysmal. The team's game is still shaky, the newcomers are not integrating, and Potter is only looking for excuses while being under the " Domocle' sword " of dismissal.
Borussia, on the other hand, have been winning one match after another relentlessly. The Germans are certainly poised to end a crisis-ridden Chelsea's path in the Champions League, and they have their sights set on doing so in London. And against the backdrop of the Blues' recent poor performances, Marco Reus and company could even clinch a second win.
We assume that the hosts will not be able to succeed. Aristocrats' side will have the support of the stands, however, there are also huge losses in the starting line-up, accompanied by terrible morale and physical condition. What's more, the visitors rely on experienced fast-paced players, who can easily rush out on the counterattack at any moment and decide the outcome of the contest in their favour. The Blues will be forced to attack heavily and try to score the first goal to roll the score back to parity – herein lies their biggest vulnerability.
Firstly, the Pensioners' goal-scoring woes are extremely dire — Chelsea have not scored more than a goal in any of their 12 matches in 2023. Furthermore, in seven of those meetings, the Londoners have not managed to score at all. The average home total under Potter is 1.67 (1.17+0.5). This is while Borussia is racing ahead in the Bundesliga, with an average of 3.26 (2.04 + 1.22), but their UEL average total is more modest – 2.29 (1.57 + 0.71). Secondly, with such inputs, the game can be put to bed in a heartbeat — all the Bumblebees need is just one effective counter-attack. Therefore, Chelsea will be afraid to open up their rear, which will be reflected in a low total for the upcoming game.
Don`t miss out 👉: Mumbai City vs Bengaluru: Preview and Prediction
Parimatch News staff prediction:
We say: Chelsea will not win and the matсh total will be less than 2.5 – Yes.