Chelsea vs Arsenal. Prediction and Preview. Probable Lineups, Team News, Stats and more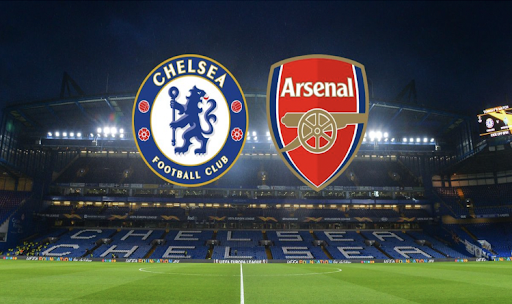 Chelsea will host Arsenal at Stamford Bridge in the 33th round of the English Premier League. The match will take place on March 20, beginning at 00:15 IST (next day).
Bright matches in the Eurocup quarter-finals have given us plenty of excitement. Waiting for the semi-final meetings, we return to the domestic scene. The English Premier League is heading for the finish line. The derby between Chelsea and Arsenal, one of the fiercest and most exciting clashes in the history of English football, awaits us.
Arsenal have lost some key players and have been struggling in recent games, although experts recently predicted an ironclad Champions League spot. Now it is very uncertain, considering the momentum of Tottenham. Chelsea continue to fight in the Champions League and the FA Cup, the task is to save as much energy as possible while winning matches to ensure a comfortable stay in the third position in the league.
So what should we expect from this duel? Parimatchnews will tell you everything you need to know ahead of the upcoming match.
Chelsea News & Current Form:
When Chelsea lost heavily to Brentford (1-4) in early April, the Blues' position in the top-four appeared no longer as strong as it had been. Thomas Tuchel's side had let Arsenal and Tottenham get too close. Therefore, it seemed that at the end of the season there would be a fight not only for fourth place, but also for third. The intrigue became palpable.
However, as time went on, things got back to the way they were. Chelsea quickly bounced back with a number of spectacular victories. A 6-0 win against Southampton FC allowed Thomas Tuchel's men to pull away from their rivals, while a victory in Madrid almost launched the side onto the Champions League semi-finals. More recently, the Blues made it to the FA Cup final with a 2-0 win over tough Crystal Palace.
Don`t miss out 👉: Real Madrid completes revenge against Chelsea, Villarreal stuns Bayern Munich, and more…
Arsenal News & Current Form:
Mikel Arteta's side received a magnificent gift from Brighton last weekend – an opportunity of catching up with arch-rival Tottenham in the standings. Instead, the Gunners suffered a 0-1 defeat away to Southampton.
Although Manchester United continue to frustrate – and there is one game in hand to catch up with Spurs – there is a very worrying downward trend, most likely caused by injuries to key players and some strange hardship tendentions somehow linked with international break.
The slip in Hampshire became Arsenal's third consecutive defeat and fourth in the last five games. And the former favourites to claim fourth place are now at risk of not being in the European competitions at all, for the second season in a row.
The match at St Mary's once again demonstrated that Mikel Arteta's side have psychological problems. In Southampton, the Reds have recorded their ninth first-half conceded goal in the league this season: in eight of those encounters, the Londoners suffered a defeat.
Don`t miss out 👉: Cristiano Ronaldo's magic saves Manchester United from humiliation, Arsenal and Spurs fail in synchronization, and more…
Arsenal season form guide (all competitions): W-L-W-L-L-L
Chelsea season form guide (all competitions): W-L-L-W-W-W
Chelsea va Arsenal Head-To-Head Record:
Last matches:
2021/2022: Arsenal 0-2 Chelsea.
2020/2021: Chelsea 0-1 Arsenal, Arsenal 3-1 Chelsea.
2019/2020: Arsenal 2-1 Chelsea, Chelsea 2 – 2 Arsenal, Arsenal 1 – 2 Chelsea.
Chelsea vs Arsenal Predicted XI:
Chelsea Predicted XI (3-4-1-2): Mendy; James, Silva, Rudiger; Azpilicueta, Kante, Jorginho, Alonso; Mount, Werner; Lukaku.
Arsenal predicted XI (3-4-3): Ramsdale; White, Holding, Gabriel; Cedric, Lokonga, Xhaka, Nuno; Saka, Nketiah, Martinelli.
Statistical preview of the match Chelsea vs Arsenal:
In three of the last five games, there have been no fewer than three goals scored.
Chelsea won the reverse fixture by a comfortable 2-0 margin and could complete a Premier League double over Arsenal for the first time in six years.
Arsenal are unbeaten in their last 11 midweek meetings with Chelsea in the Premier League, with their previous defeat coming in 1974.
Arsenal won this particular fixture last season by a narrow 1-0 margin and have not won consecutive Premier League games at Stamford Bridge since 1997.
Chelsea have lost their last two games at Stamford Bridge in all competitions, suffering as many defeats as they did in their previous 27 home games.
Chelsea suffered a 4-1 defeat against Brentford in their previous game at Stamford Bridge and have not lost consecutive London derbies at home since 1999.
What has been said before the match:
"We don't know if we can finish second or not sure we don't finish fourth – I'm not sure about it until the season is finished. We will fight hard. We have a crucial four matches coming in another short period of time within like two weeks: Arsenal, West Ham, Man United, Everton. Two home, two away. These are crucial matches given the task of where we want to be and what we want to achieve. It is a big challenge in terms of the physical challenge, but also mentally to now dive into the next competition and in the main competition: the Premier League. 
"It seems like things are pretty safe, but they can turn so, so quickly with the schedule. We want to play a physical game again tomorrow, want to demand again from the team. I accept it is very demanding and challenging for everybody but at the same time it's what you sign up for when you sign up for Chelsea.  We demand special things, we want to be a special group. We have to trust the players can overcome again and compete with teams who maybe have more days to prepare, fewer games in their legs, and still on us to push the standards and level."
"This club it's only about winning, and they were three different games, but with the same outcome. We are extremely unsatisfied with that, we know that, we're hurting, but at the same time we know how we lost and what we merited from those games are not reflected in the amount of points that we taken. We have to understand why we lost those games as well, but there is nothing to look back on. Everything is still to play for, our ambition is still in tact, our desire is still in tact. We know the challenge ahead and we're going to go for it."
"Champions League brings first of all the club much closer to where we want [to be]. To play in a competition that has a huge history and relation to our club. And secondly, obviously, it improves every situation, with the sponsors, financially, expectations, the capacity to grow our players and expose them into a different dimension of a competition and this is where we want to be, so it's a game-changer. The Champions League puts you with the best teams in Europe and we definitely want to be there."

He does not give up hope of making it into the top 4.
Chelsea vs Arsenal Prediction:
This season, Chelsea broke their winless streak against Arsenal of four games in all competitions. Back then, it seemed like Chelsea were serious title contenders, but, of course, Man City and Liverpool are too good over the distance in recent seasons. These are probably the best teams in the world at the moment with which it is almost impossible to compete. Thus, Chelsea settled on the third place and focused on the tournaments.
It is interesting that about a month ago, one could probably say that the odds were 50/50, but right now Chelsea are the clear favourites in this clash. Arsenal are in a real crisis of psychology and performance, especially in attack.
However, though there are no arguments for the Gunners` success, Mikel Arteta's men are capable of surprising Chelsea. It is now the time for Reds to pull themselves together.
We say: both to score and the match total over 2 – Yes.