Burnley vs Manchester United. Prediction and Preview. Probable Lineups, Team News, Stats, and more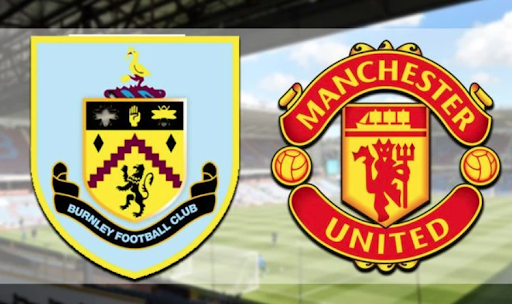 Burnley got their first win in the EPL last round, while MU can't win for 3 matches. Can the Clarets beat the Red Devils?
Burnley FC will host Manchester United FC in the English Premier League 6th round match at the Turf Moor Stadium. The fixture will take place on Sunday, September 24, beginning at 00:30 IST.
Parimatch News will tell you everything you need to know ahead of the upcoming match.
Burnley News & Current Form:
The Clarets, under Sean Dyche, stayed in the top flight for quite some time. They even once climbed to seventh place, which gave them an opportunity to qualify for the European Cup. But still this partnership exhausted itself, though, in the end, after the sacking of the manager, the team eventually relegated.
After that, it was led by Vincent Kompany, and won the second division of the country ahead of schedule. But so far Burnley can not adapt in the EPL after several years of absence. The team is in penultimate place with only one point. But it should be noted that the team has had a very difficult start to the championship.
Burnley suffered three consecutive defeats, conceding eleven goals from Manchester City, Aston Villa FC and Tottenham Hotspur FC.  But it should be noted that the performance of the team is not high, but there is stability, four matches played – four goals scored.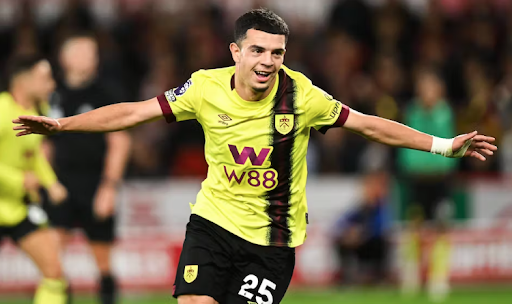 And only a week ago the series of failures was stopped – in Nottingham the Clarets got a draw. The only victory of the season Kompany's wards won in the League Cup over Nottingham Forest FC.
The visitors opened the scoring at the end of the first half. Zeki Amdouni, who finished a quick attack of his team, accurately and strongly shot from the penalty area into the corner of the goal of the Trees.
The home side got a draw through a super strike from Callum Hudson-Odoi in the 61st minute of the match, after which the ball curled into the far top corner of the visitors' goal. This goal will probably be recognised as the best goal of the month. At the end of the match, Burnley scored a second goal, but the referee, after a VAR review, ruled that Sander Berge had played with his hand.
Manchester United News & Current Form:
The Red Devils suffered some painful blows last season. But at the time it was blamed on the fact that Erik ten Hag had just moved to England and needed time to get used to both the UK and local football.
But now Erik has a year of work behind him, and a successful one, albeit with limitations. But now, also amidst the showdown with Jadon Sancho and the problems with Antony, the Reds have made a weak start to the new Premier League cycle.
They beat Wolverhampton and Nottingham Forest there, but also lost to Tottenham, Arsenal FC and Brighton & Hove Albion FC. In the last match against the Seagulls, all three of the visitors' goals turned out like a copycat – a flank pass – a pass to the center – a shot – a goal.
Maybe the game would have turned out differently, if the referees had counted the goal scored by MU at the end of the first half, after which the score became 1:1, but the referees recorded that the ball went out of the field.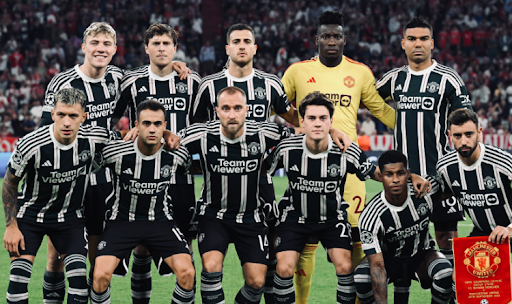 After Hannibal Mejbri scored one goal in the 73rd minute to make the score 1:3, the hosts had hopes of saving the match. But as the game proved, the visitors were much closer to conceding one more goal than improving their situation.
And this week they kicked off the UEFA Champions League with a landmark clash with FC Bayern Munich. It turned out brightly there, especially in the end, but in the end they still lost (4:3).
Despite scoring three goals, the Devils looked much weaker than their opponents and now have to rehabilitate themselves in the EPL, where they are only 13th with six points. Manchester have played six matches since the start of the season, four of which ended in defeats.
And now the Reds are already on a streak of three defeats, and in each match they have conceded at least three goals. As for the performance Manchester still tries to score at least one goal in every match.
Burnley form guide: L-L-L-D
Manchester United form guide: W-L-W-L-L
Burnley vs Manchester United Head-To-Head Record:
| | | |
| --- | --- | --- |
| Burnley | Draw | Manchester United |
| 45 | 24 | 66 |
April 18, 2021: Manchester United 3 – 1 Burnley (Premier League);
December 30, 2021: Manchester United 3 – 1 Burnley (Premier League);
February 8, 2022: Burnley 1 – 1 Manchester United (Premier League);
December 21, 2022: Manchester United 2 – 0 Burnley (League Cup).
Burnley vs Manchester United Predicted XI:
Burnley's possible starting lineup (4-2-3-1): Trafford; Roberts, Al-Dakhil, O'Shea, Taylor; Cullen, Brownhill; Zaroury, Ramsey, Koleosho; Amdouni.
Manchester United's possible starting lineup (4-2-3-1): Onana; Dalot, Varane, Martinez, Reguilon; Casemiro, McTominay; Garnacho, Fernandes, Rashford; Hojlund.
Statistical preview of the match Burnley vs Manchester United:
Burnley's First XI average age is 25.2 years, MU's First XI average age is 26.8 years.
The total value of Burnley's squad is 227 mln euros, while the value of United's squad is 882 mln euros.
Tony Harrington has been appointed as the central match official. The referee has served only three matches so far this season, taking into account different tournaments and competitions. On average, he shows 4.67 yellow cards per game, and also records 20.33 fouls per match.
Burnley have scored in seven of their last ten games in all competitions.
Manchester United have lost four of their last five games in all competitions.
Four of the last five matches between the clubs have ended in victories for Manchester United.
In the last 10 head-to-head matches in the league Burnley won 1 victory, suffered 6 defeats, 3 matches ended in a draw.
Burnley conceded an average of 2.40 goals per game in their last 5 games and scored an average of 1.00 goals per game.
Manchester United conceded an average of 2.80 goals per game in their last 5 games and scored an average of 1.60 goals per game.
What has been said before the match:
Vincent Kompany, ex-defender of Manchester City, now coaching Burnley, is hopeful about upcoming home games:
"We have played some really good teams so far at home and had a threat & competed in spells but we got punished when we weren't at our best. We've had really solid spells, across 45 minute periods. It's now about continuing that and can we step it up now and get a result against a really good side."
"I feel there is something really exciting building ahead of us and the momentum is building, hopefully we can carry it from Monday into the weekend. I really believe in our attacking threat in our team and the mentality within the team is there. We were solid on Monday and the challenge is now United and I want to see what progress has been made."
"We have given our fans most joy away from home so far, but one of these home games soon will be ours and if it's Saturday then we will be very happy and if it's not then it it's not."
"If United are on their day, they can be in the same bracket as City and Spurs and we're well aware of that. They have strengths and weaknesses, but we have to be on our game."
Gaffer of the Reds Erik ten Hag after losing in a Champions League clash with Bayern:
"We are in a period, a lot is going against us, but we have to make our own luck. When we can't keep going like this and we can't keep consistent in doing the rules and the principles of our game, then you concede goals. But also it is telling that we have played three great teams in the last three games Arsenal, Brighton & Hove Albion and now Bayern."
"Every game is important, every game is huge and, as I just said, we have to make our own luck. No-one is going to help you, you see in the first 25 minutes, you have to score a goal, but if not, stay in that game and don't allow the opponent to score a goal like we did."
"What you have seen is a very high level. Against Arsenal, Munich, Brighton. All top, top level teams and we are going head to head but they win. And yeah, then the way they win, we have to make our own luck. And that has to do with absolute determination. And then we make our own luck. You don't get it because no-one will win you anything in football."
"You have to suffer sacrifices in such situations and to give everything and to stop it. And only when we get that in, will we go to win games. As you say, I am disappointed because we should stay in the game. When you score three goals at Bayern, you at least have to take a point."
Burnley vs Manchester United Prediction:
Manchester United return to England in a bad mood, although with faith in a brighter future. Notwithstanding the fact that the Devils lost in Munich to FC Bayern – 3:4, they proved to themselves that they are capable of scoring and providing worthy resistance even to such high-profile opponents, the game plan of ten Hag was all good, the only thing that failed was the implementation. That is what they will do at Carrington, the homework will be done. There are many positives to be found, such as a sobering cold shower for Andre Onana, the player is now super incentivised to prove to the fans that he is the one who will solve the goalkeeping problem for years to come. Will he secure the clean sheet right away?
The Red Devils now face a much more modest Burnley side, who have picked up just one point in their previous four EPL games, and it wasn't exactly heroic to steal it from Nottingham. In the last five head-to-head meetings, the Red-Blacks have beaten the Clarets four times, and so they remain the favorites to win here as well.
However, despite their odds-on status as favorites, Manchester United are experiencing stupendous defensive problems. The underperformance at their goal is mitigated by the attack, the Devils' attacking pirouettes don't look lackluster, though of course the team's focus on counter-attacking is very disconcerting due to the possession of much finer performers and tools. In total, in the last four matches with their participation there were 20 goal takings (5.00 average per game) – a remarkably high figure even by the standards of English football. Burnley are also having a good time in their battles, scoring and conceding 16 goals in four league games (4.00 average per game), with the men of Vincent Kompany scoring four goals and conceding three times as many. Based on this, the best option seems to be to assume that more than 2.5 goals will be scored.
Parimatch News staff prediction:
We say: the match total will be over 2.5 goals and Manchester United will win – Yes.
Don`t miss out 👉: Odisha vs Chennaiyin: Preview and Prediction