Belgium vs Austria. Prediction and Preview. Probable Lineups, Team News, Stats and more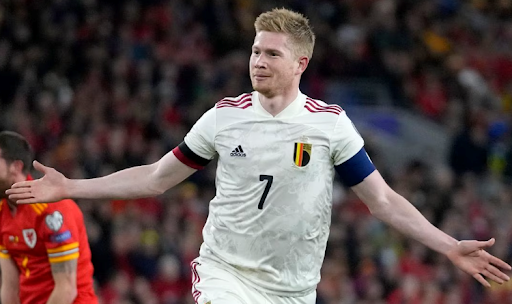 The third round of the UEFA Euro 2024 qualifiers will be played between Belgium and Austria in the heart of the Battlefield of Europe. Will De Bruyne and Co. be able to justify their favorite status?
Belgium will host Austria in the UEFA EURO 2024 Qualification match of Group F at King Baudouin Stadium in Brussels. The fixture will take place on Sunday, June 18, beginning at 00:15 IST.

What can we expect this Sunday night? Parimatch News will tell you everything you need to know ahead of the upcoming match.
Belgium News & Current Form:
Much has been said about the talented generation of Belgian players who have not yet managed to win anything. It's still in action and it's too early to give up on it. The Belgian federation therefore has high hopes for the new coach, Domenico Tedesco, who is familiar to football fans.
Former manager Roberto Martinez guided the team for six years. It was he who was at the beginning of this generation's formative and developmental period, culminating in only a FIFA World Cup bronze medal in 2018. Now is another move to ensure that the generation years later is not labeled as lost.
Tedesco's first steps as head coach are not yet questionable, however, and only two matches have been played. In the first friendly they managed to beat Germany on the road, an achievement on its own, despite the status of the game (2 – 3).
Much more important was to see the Belgians in an official game. They had played against Sweden in Stockholm in the first leg and had outclassed the home side in every statistical sense (3 – 0).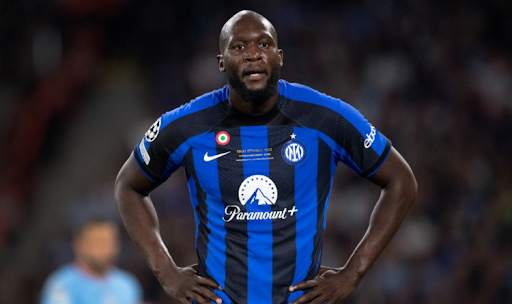 Romelu Lukaku, who received a great deal of criticism last season, tore and threw. The striker scored three goals against the home side. The defense played smartly, allowing the opponents to create 0.59 goals.
Belgium's last success at a European championship dates back to 1980, when they managed to win silver medals. In the last two European competitions, the quarter-finals were a stumbling block for the Red Devils.
The Belgians' performance at the last UEFA EURO was average. They got through the group stage without a single defeat. In the 1/8 group stage, they managed to beat Portugal (1 – 0). In the quarter-finals, they were defeated by Italy, the eventual winner of the tournament (1 – 2).
Belgium have quietly won the first round in the current draw and remain the main favorites to win the group. However, there are difficult opponents such as Sweden and Austria, with the last side leading the group by as many as six points. The Belgians will dominate at home and try to create insurmountable problems for their opponent.
Kevin De Bruyne, the Belgian captain, will not be fit to play in the upcoming games against Austria and Estonia as he was injured in the UEFA Champions League final for Manchester City. The Belgian Football Association has announced that 20-year-olds Johan Bakayoko and VfL Wolfsburg (in AC Milan on loan currently) midfielder Aster Vranckx have been transferred from the youth team to the senior side in connection with this.
Austria News & Current Form: 
Austria's record at European championships is far worse than that of the Belgians. Suffice to say that they have only played in three European finals in their history. All this despite the fact that even in the 1950s, when the Austrians were very strong, they failed to break into the decisive stages of the tournament.
Their first participation was in 2008, and in 2020 they reached the play-offs, where they almost barred the way for all those Italians – they conceded a decisive goal from Matteo Pessina in extra time. Now a new trek to the top, and there is someone to make it happen.
The Austrians are second to Belgium in terms of names, but the gap is not as wide. David Alaba of Real Madrid CF plays in defense, Marcel Zabitzer from Manchester United FC and player of TSG Hoffenheim Christoph Baumgartner in midfield.
It is a question of performance stability. The Austrians have played their first two fixtures on home soil and against the expected underdogs. In the match against Azerbaijan (4 – 1), the home side secured a confident win that was well-deserved. The Austrians were lively on the front foot, pushing back into defense with plenty of energy. The opponents created just two dangerous chances, one of which they converted.
In the match against Estonia, the opponents were the first to score in the 25th minute and the whole team went into defense. But that didn't stop the hosts from not only getting back into the game, but also winning in 88 minutes (2 – 1). It won't be the same with the Swedes, let alone the Belgians. Here, they will have to come into the game from the opening minutes and not lose concentration.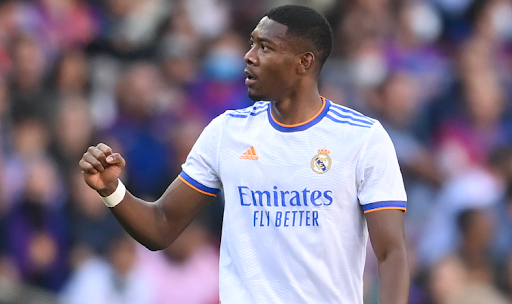 The experienced German specialist Ralf Rangnick, who is also well-known to football fans, understands all this very well. After retiring from his brief stint at Manchester United, he was invited to take charge of the national team of Austria. So far he has been fairly successful, with the only embarrassment being his inconsistency in recent years.
Austria, like Belgium, played in the last UEFA EURO and even made it through from Group 2. However, in the 1/8 finals, they had to play Italy, who proved to be stronger.
This weekend, an exciting milestone awaits as Ralf Rangnick, the renowned coach, prepares to award David Alaba his 100th international cap. The esteemed defender from Real Madrid is anticipated to join forces with Maximilian Wober, hailing from Leeds United FC, in the visitor's defensive lineup.
On the offensive front, the formidable SC Freiburg striker, Michael Gregoritsch, is expected to pair up with the seasoned forward, Marko Arnautovic. With an impressive record of 34 goals in 106 appearances for his country, Arnautovic brings a wealth of experience and firepower to the attacking lineup.
Belgium form guide: L-W-L-D-W-W
Austria form guide: L-L-W-W-W-W
Belgium vs Austria Head-To-Head Record:
October 12, 2010: Belgium 4 – 4 Austria (UEFA EURO);
March 25, 2011: Austria 0 – 2 Belgium (UEFA EURO).
Belgium vs Austria Predicted XI:
Belgium's possible starting lineup (4-2-3-1): Courtois; Castagne, Faes, Vertonghen, Theate; Onana, Tielemans, Mangala; Carrasco, Lukaku, Openda.
Austria's possible starting lineup (4-3-2-1): Bachman; Mwene, Alaba, Danso, Wober; Laimer, Seiwald, Sabitzer, Wimmer; Arnautovic, Gregoritsch.
Statistical preview of the match Belgium vs Austria:
The Belgian team is 4th in the FIFA rating, while the Austrian is placed 32nd.
Belgium's First XI average age is 27.8 years.
Austria's First XI average age is 25.6 years.
In the last 5 games, Austria have conceded an average of 1.00 goals per game, while scoring an average of 2.00 goals per game
In the last 5 games, Belgium have conceded an average of 0.80 goals per game and scored an average of 1.40 goals per game
14 of the last 15 home matches of the Belgian national team saw a total of more than 2.5.
A total of less than 3.5 goals was registered in 6 consecutive away matches of the Austrian national team.
Belgium had been scoring at home in 17 consecutive matches.
Austria have won their last four matches in all competitions.
A total of less than 9.5 shots on goal has been seen in 15 of Austria's last 17 away matches.
Belgium's best record on the global stage is bronze from the 2018 FIFA World Cup and silver from 1980 on the European stage.
Romelu Lukaku is the Red Devils' all-time leading scorer, with 71 goals.
The Austrian team won the bronze medal at the World Cup back in 1954, they have participated in the European Championships only three times – their best achievement is reaching the finals in 2020.
Toni Polster is the team's all-time leading scorer with 44 goals.
What has been said before the match:
Ralf Rangnick, tha Austrian national team gaffer:
"We need points. At best, we will be off to a good start with a win over Belgium. At least a draw, but preferably with a victory. Then we also want to beat Sweden at the Ernst Happel Stadium"
"Belgium has gone through a shake-up. Now there are a number of younger players and there has been a change of coach. Belgium's start in the European Championship qualifiers was good as well. They beat Sweden 3:0 away from home. In the test against Germany, the first half was convincing. Now, it will be tough for them against us for the first time"
"What is essential is how we perform and what we do ourselves. Whether we have a chance to win is primarily down to our own performance. We have already shown that we can not only play well but also win against top nations. We have to play bravely going forward, but we must also not give them too much space"

says the team boss.
Domenico Tedesco, tha Belgium national team gaffer:
"We will miss Kevin (De Bruyne, ed.) of course, because he is the best midfielder in the world. Fortunately, we have a strong core. No doubt his replacement will do well."

the coach comments on the absence of the main star.
"The newcomers have surprised me positively. They are training with a lot of intensity. They can get minutes just like that."
Timothy Castagne, the Red Devils' and Leicester City's defender:
"We had an excellent training week. We must not underestimate Austria. They put high pressing. It will be a great match."
"In recent years we struggled against big teams, but against Germany we played a fantastic game. It's up to us to continue on that momentum. If we play with four at the back, we can change tactics more rapidly."
Belgium vs Austria Prediction:
Both sides have shown below-average football in the previous 12 games, conceding at least 1.17 goals per 90 minutes on average, so we believe that in the next two halves, the teams may not be able to produce a reliable performance on their own half of the pitch again. Furthermore, the national teams are boasting a relatively good attacking mettle, as their recent performances (around 1.5 scored goals per 90 minutes on avg.), as well as their Euro 2024 qualifying statistics, bear witness to this. Austria, having featured in two games so far, netted a combined total of six goals, while Belgium, having played once, distinguished themselves with three goals against the Swedes. By the way, the opponents have two top spots in Group F before the third round; so, putting the above together, we expect open and interesting football in this encounter, which will bring plenty of goals. And despite the difference in class of the parties, both sides are likely to break their zeros on the scoreboard.
Don`t miss out 👉: UEFA Champions League Team of the Season ft. : Haaland, Onana, Vinicius Jr, and Leao
Parimatch News staff prediction:
We say: both teams will score; the match total will be over 2 – Yes