Bayern Munich vs Manchester City. Prediction and Preview. Probable Lineups, Team News, Stats and more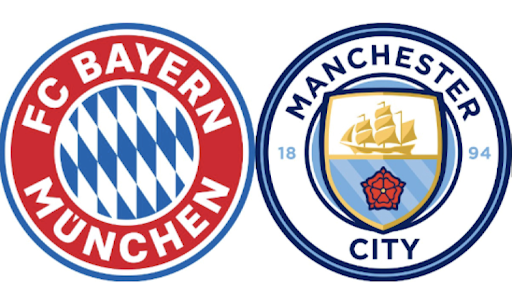 The footballing world is gearing up for a new season maintaining intense transfer activity in Europe. All eyes are on the epic clash between two titans, promising an enthralling spectacle
Bayern Munich will host Manchester City in the friendly pre-season match at National Stadium in Tokyo, Japan. The fixture will take place on June 26, beginning at 16:00 IST.

What can we expect this Wednesday night? Parimatch News will tell you everything you need to know ahead of the upcoming match.
Bayern Munich News & Current Form:
The distinguished German superclub finds little solace in reflecting upon the past season, for while some semblance of stability prevailed, it failed to yield the resounding success expected of such a prominent institution. The turning point came when the club's revered figures, Oliver Kann and Hasan Salihamidzic, acting as the representatives of the management, made a surprising and rather puzzling decision to part ways with their head coach, Julian Nagelsmann. In an unexpected twist of fate, they chose to replace him with Thomas Tuchel, who had recently faced an untimely departure from his position at Chelsea.
This managerial shift set forth an unforeseen chain of events, leading to an unexpected disruption in the club's once finely-tuned machinery. Bayern Munich's pursuit of the German championship encountered unanticipated hurdles, resulting in a closely contested race that saw them finish level on points with Borussia Dortmund. The climactic conclusion unfolded in the dying minutes of the final Bundesliga round, where Bayern secured the title through a slender advantage in goal difference.
Astonishingly, Bayern Munich continued its reign as the dominant force in German football, capturing an unprecedented 11 consecutive league championships, a record unrivalled in Europe's top-five leagues. The 22/23 campaign's statistics are equally impressive, with Bayern showcasing their attacking prowess, netting an impressive 92 goals, while maintaining a resilient defense that conceded only 38 goals over the course of 34 rounds.
However, other competitions tell a less triumphant tale. The UEFA Champions League campaign ended in disappointment as the formidable Bayern side succumbed to the might of Manchester City in the quarter-finals, with a definitive aggregate score of 0:3 over two legs, leaving fans yearning for more European glory. The National Cup (DFB-Pokal) journey also met an untimely end, as SC Freiburg masterminded an upset victory on Bayern's hallowed home ground, prevailing 2-1.
Currently, the club finds itself in a profound rebuilding phase. In response to the lackluster season, changes rippled through the organization, including the dismissal of the previously mentioned management figures. Moreover, Bayern Munich has taken decisive steps to rejuvenate the squad, engaging in strategic signings and negotiations. Among the notable acquisitions, this offseason is the addition of Napoli's robust Korean defender, Kim Min Jae. However, the pursuit of Tottenham's prolific striker, Harry Kane, remains an ongoing saga, with both clubs yet to reach an agreement on the terms of the deal.
Another captivating narrative surrounds the future of Sadio Mane, as Bayern weighs its options regarding his potential sale. Additionally, the departure of Marcel Sabitzer to Borussia Dortmund sparks intrigue and raises questions about the team's rivalry. With the offseason still unfolding, the impact of this transfer on the balance of power in German football remains a subject of intense speculation.
Furthermore, the team bids farewell to Lucas Hernandez, who has joined the ranks of PSG.
Amidst the anticipation of a new season, Bayern Munich has engaged in only one preseason friendly match against FC Rottach-Egern, where the amateur team faced an overwhelming challenge against the Munich giants. Under the tutelage of former BVB coach Thomas Tuchel, Bayern displayed an awe-inspiring spectacle of attacking prowess, securing an astonishing 27 unanswered goals. Notably, the trio of Mathys Tel, Jamal Musiala, and the now-Borussia Dortmund player Sabitzer each achieved a penta-trick, an extraordinary feat in football, while Serge Gnabry showcased his brilliance by notching a remarkable hat-trick. This dominant display serves as a tantalizing preview of the club's aspirations for the upcoming season, leaving fans eager for more memorable moments on the pitch.
Manchester City News & Current Form:
Manchester City orchestrated an impressive resurgence during the 2022/2023 season, showcasing their unwavering determination and unwrapping a masterful display of football prowess to claim victory in the English Premier League. For a considerable period, Arsenal dominated the league, and doubts lingered as to whether the Gunners would emerge as the season's champions. However, Manchester City swiftly overcame an initial wobble, gaining unstoppable momentum that ultimately saw them catch up with Mikel Arteta's charges. In a show of pure class, the Sky Blues outperformed their rivals with remarkable precision and consistency, securing the EPL title with a commanding five-point lead. Experience and endurance played pivotal roles in their triumph.
The acquisition of super-talent Erling Haaland proved to be a game-changer for Manchester City, as the Norwegian sensation lifted the Golden Boot with an astounding 36 goals – a record-breaking tally for a single Premier League season. With Haaland's remarkable contributions, the Citizens unleashed a torrent of goals, netting a staggering 94 times in 38 rounds – the highest in the entire EPL. Equally remarkable was their ironclad defense, anchored by the commanding Ruben Diaz, which conceded a mere 33 goals, the least in the league.
In addition to their dominance on the domestic front, Manchester City also celebrated a victorious FA Cup campaign, culminating in a spectacular triumph over their arch-rivals, Manchester United, in the final. However, the ultimate pinnacle of success was realized in the Champions League, as the Citizens finally tasted the long-awaited glory under the stewardship of the revered Spanish coach, Pep Guardiola. The culmination of years of tireless effort and dedication, this prestigious victory marked a historic moment in the club's journey.
Presently, Manchester City stands tall as one of the finest football clubs in the world, boasting an astute and far-sighted system that encompasses every facet of the organization. From a well-structured youth team base to shrewd transfer dealings, the club operates like a well-oiled machine with interchangeable parts, all working in seamless harmony. Their style of play is an amalgamation of diversity and unpredictability, reflecting a level of excellence that seems to have reached its peak – yet, one wonders if there is still room for further improvement. Time will inevitably provide the answers.
"As a teammate you can see that like all the others. Even though this team has won a lot these past years, we're still hungry to do it again. Actions speak louder than words, we can say what we want, what matters is when the ball starts playing, what we do on the pitch and facing the challenges we face. The mentality is with everyone who is at the club."

key defender Diaz shares.
While history suggests that a period of slump may follow such a glorious phase, the pragmatic Pep Guardiola is determined to defy the odds. Manchester City is undergoing a smooth and purposeful rejuvenation, infused with fresh vigor. Departures of key figures like Ilkay Gundogan, who made a move to FC Barcelona, and Riyad Mahrez, bound for Saudi Arabia, have opened doors for change.
Here's how Guardiola wrapped up parting ways with the German midfielder:
"An incredible seven years together. I cannot have words to express my gratitude to him. I wish him all the best in his new challenge. Barcelona bought an incredible player. It's life, we all have family, challenges. We try to convince him to stay, we couldn't, we wish him all the best."
The situation surrounding Kyle Walker remains under scrutiny, with Bayern Munich expressing a keen interest in securing his services.
"I hear the comments from Thomas [Tuchel] about Kyle, I will say the same, no comment. I will say he's an incredibly important player for us. He has specific qualities, so difficult to find worldwide. His specific qualities are irreplaceable. We want him, yes, in the end, I don't know what will happen. I know we're in contact, both clubs, we will fight for him like I'm sure Bayern will do it. I don't know how it will finish."

Pep reveals at the pre-match press conference.
Nevertheless, Guardiola promises intriguing transfers, leaving fans eagerly awaiting new signings that will fortify their triumphant squad.
Stepping into the shoes of departed stars are promising arrivals, eager to contribute to the club's continued success. The acquisition of Mateo Kovacic from Chelsea adds strength to their midfield, while negotiations with RB Leipzig over Josco Gvardiol, expected to become the world's most expensive defender, are near their conclusion, promising a potent addition to Manchester City's defensive prowess.
The pre-season preparations are already underway, and Manchester City's first friendly match against Yokohama posed a significant challenge for Guardiola's side. Despite conceding two goals, the team exhibited resilience, orchestrating a spectacular comeback to secure a 5-3 victory. The introduction of the exceptional Erling Haaland spurred a transformation in the game, once again highlighting his instrumental role in Manchester City's endeavors. As the Citizens set their sights on another remarkable season, their renewed vigor and formidable prowess remain apparent, with 11 shots on goal and a dominant display of possession on the field. The future shines brightly for Manchester City, as they continue their quest for greatness under the tutelage of their visionary coach, Pep Guardiola.
Bayern Munich form guide: W
Manchester City form guide: W
Bayern Munich vs Manchester City Head-To-Head Record:
| | | |
| --- | --- | --- |
| Bayern Munich | Draw | Manchester City |
| 5 | 1 | 6 |
19 Apr 2023: Bayern Munich 1 – 1 Manchester City (UEFA Champions League);
11 Apr 2023: Manchester City 3 – 0 Bayern Munich (UEFA Champions League);
24 Jul 2022: Bayern Munich 0 – 1 Manchester City (Club Friendly Games);
29 Jul 2018: Bayern Munich 2 – 3 Manchester City (International Champions Cup);
20 Jul 2016: Bayern Munich 1 – 0 Manchester City (Club Friendly Games).
Bayern Munich vs Manchester City Predicted XI:
Bayern Munich possible starting lineup (4-3-3): Ulreich; Mazraoui, Pavard, Upamecano, Davies; Kimmich, Laimer; Coman, Musiala, Sane; Gnabry
Manchester City possible starting lineup (4-3-3): Ederson; Walker, Dias, Laporte; Stones, Rodri; Bernardo, Kovacic, Foden, Grealish; Haaland.
Statistical preview of the match Bayern Munich vs Manchester City:
As of July 2023, Manchester City's squad value is approximately £1.02 billion (2nd most expensive roasted in the world), and Bayern Munich's estimated squad value is £804 million (5th most expensive).
Bayern have suffered only one defeat in their last six games in all competitions;
Manchester City have lost only once in their last 29 games in all competitions;
In the four previous face-to-face meetings, the Munich side are winless with three defeats;
Eight of the last ten matches involving Manchester City have seen no more than three goals scored.
What has been said before the match:
Thomas Tuchel explained that he does not distract himself and his players with the transfer fuss, believing that the team has a great resource regardless of anything:
"The focus is very clear. We focus on the team. We focus on the players that are contracted to Bayern Munich and they deserve our full support, our full attention, and appreciation. That is what we give them. We push everyone as a team to the limit and then we see what is going to happen. We are not the first football team that has changes in the transfer period, we will not be the last"
"The transfer period will go on for another five or six weeks. This is just the situation that we live. To be very honest, we do not break our heads too often about it. We have enough to push this team as it is. This is why we are here, we want to push our limits, we want to improve and if changes happen, they happen."
"I'm looking forward to the game. City are the best team in Europe at the moment. We'll be able to measure where we stand. Of course, it's a friendly under special conditions, but both teams will want to win. It's always very interesting to play against a team like them."

adds midfielder Joshua Kimmich.
Pep Guardiola has stated that he is very happy to face his former club, especially when the atmosphere is relaxed:
"Of course it is [special to play against Bayern], when you have been in a place and they take care of you like they did me and my family, the club, the city. Always happy to see old friends, old players. All of them, so nice. In friendlies – in the Champions League it's different. In pre-season it's good to play these teams, you see where you are right now. We have the Community Shield around the corner. Always happy to play against them."
Bayern Munich vs Manchester City Prediction:
In the context of an official encounter between these teams, expectations for an exciting and high-scoring football spectacle might be rather limited. However, in friendly matches, coaches enjoy the freedom to experiment with tactics and player combinations, devoid of the pressures of competition. With a surplus of talented performers on both sides and recent impressive performances, the stage is set for an intriguing clash that aims to entertain and captivate the Japanese audience.
It's worth noting that Manchester City has been on an awe-inspiring unbeaten streak for 29 matches. Additionally, their recent track record against Bayern Munich reveals their dominance, having emerged victorious in 3 out of the last 5 encounters. Yet, even the last two friendly meetings concluded with a narrow 0:1 scoreline, suggesting that excessively high expectations for a goal-fest may be unrealistic.
Don`t miss out 👉: Revealing The Complete Guide for FIFA Women's World Cup 2023: All You Need To Know In One Place
Parimatch News staff prediction:
We say: Manchester City will not lose and the match total will be under 4,5 – Yes.