Bayern Munich vs Eintracht Frankfurt. Prediction and Preview. Probable Lineups, Team News, Stats and more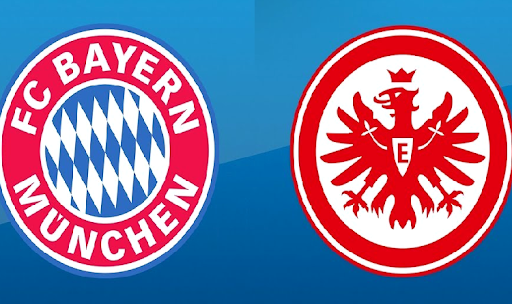 FC Bayern Munich will host Eintracht Frankfurt FC in the Bundesliga 18th-tour match at Allianz Arena in Munich. The fixture will take place on Saturday, January 28, beginning at 23:00 IST.
Yesterday we witnessed a game between league leaders Arsenal FC and runners-up Manchester City FC. The football weekend continues, what awaits us today is an intriguing clash between Bundesliga hegemon Bayern and 4th-place сheeky Eintracht, winner of the  UEFA Europa League 2022. Munich did not have the best beginning of the year, while the team from Frankfurt had only positive news recently. The game is causing a huge buzz among football fans. Will Bayern be able to finally get 3 points after 2 draws in a row or does the Eintracht actually need them more?
What can we expect this Saturday night? Parimatch News will tell you everything you need to know ahead of the upcoming match.
Don`t miss out 👉: Bengaluru vs Chennaiyin: Preview and Prediction
Bayern Munich News & Current Form:
Bundesliga leaders Bayern have lost momentum since the break, and staffing difficulties have still affected the results of the team coached by Julian Nagelsmann. The Munich side have a shortage of key players in all lines, and this resulted in a lack of wins in the previous two rounds. 
In the middle of the week players sensationally lost points in a home match against FC Cologne. The team looked sluggish and didn't take advantage of the few chances they had. The meeting ended in a 1-1 draw. Joshua Kimmich scored the return goal a couple of minutes before the final whistle after a crazy long-range strike.
After the failure against Cologne, Kimmich said:
"We definitely have to talk about the first half again, especially in terms of our attitude, approach and desire. We conceded another goal from a set-piece. That happened too often during the first half of the season. We need to rectify that as quickly as possible. The second half was better."
And before that, the White and Red played a draw with RB Leipzig, 1-1. The result in this case is absolutely logical, since Bayern did not have the dominance the entire match. Andre Silva and company had more shots on goal and inside the box (10:7 and 3:2).
Not only the defenders are to blame for the team's lack of confidence in defense, but also the absence of the main goalkeeper: Manuel Neuer is out until the end of the year due to injury, and he was replaced by Yann Sommer from Borussia Mönchengladbach. He played his first games for the club and clearly needs a better understanding of partners on the field.
The slight scandal which occurred almost immediately after the last game does not add to the optimism. Julian Nagelsmann gave the players the day off to recover as much as possible, but not everyone spent that time at home in bed. For example, Serge Gnabry went to fashion week in Paris. And that displeased the management.
Sporting CEO Hasan Salihamidzic commented on the act:
"It's amateurish. When a player, instead of resting, rushes somewhere, that's exactly what we don't want, what Bayern Munich doesn't want."
Despite difficulties in defense, Munich is still very effective offensively, having already scored 51 goals in 17 games in the championship. The team has 36 points and leads the table, followed by FC Union Berlin with 33 points and RB Leipzig with 32 points.
Bayern continues to be affected by the lack of a scoring center forward. Eric Choupo-Moting, though he's been looking very good lately, is clearly not fit to play the role of a prima donna at such an ambitious club as Bayern. Sadio Mane could be such a player, but he has been injured for several months. Traditionally, only Kimmich has consistently maintained his level.
But Kimmich's partner of many years, Leon Goretzka, in the center of the field, has not been impressive at all in the beginning of the year. The German box-to-box player is clearly not at his best, and Bayern's midfield game in the last matchday only started when Ryan Gravenberch came on. Therefore, it is worth expecting the Dutchman in the starting lineup this weekend, just as Thomas Muller since Jamal Musiala has lost his scoring form after the restart.
Sadio Mane continues his recovery from injury. The Senegalese should be replaced by Kingsley Coman, Bayern's best player in the last match. The French winger's isolation against young opponents could be a formidable weapon.
The leading team did not play their first games well after the break. However, it is too early to talk about a crisis. Obviously, the Munich machine is still just picking up speed.
Bayern midfielder Ryan Gravenberch is unlikely to change clubs in the winter transfer window. Many clubs have made inquiries on the Dutchman's lease, but Munich does not intend to let the midfielder go in the January window.
The Dutchman spent 11 meetings for Bayern this season in the German championship, most of which he came on as a substitute near the end of playing time. On the account of the player there were no effective actions.
The new contract of Bayern forward Eric Choupo-Moting is a priority for the Munich management.  The Cameroonian forward could become the team's main striker next season. Bayern will offer 33-year-old Choupo-Moting a contract extension until 2024, raising his salary to €10 million per season. Negotiations between the player and the club continue.
Eric has been playing for the club since 2020 after leaving French PSG as a free agent. The Cameroonian striker played a total of 76 matches for the Munich side, in which he scored 30 goals and nine assists. Player's contract with Munich expires at the end of the current season.
Hasan Salihamidzic is unhappy with the team's results:
"It's time to switch on and start playing the way we played in the second half [against Cologne]. We have to understand that we're fighting for the championship now. I have the feeling that not everyone on the team understands that yet."
Except for Neuer and Mane, also Lucas Hernandez and Bouna Sarr are still recovering from the knee injury, Noussair Mazraoui is having heart problems. It was also recently reported that Leon Goretzka is missing the game due to a thigh problem and the coach decided not to take risks.
Bayern had a game against FC Schalke on November 12th. A few days ago the club
has been fined €40k for "unsportsmanlike conduct by their supporters" during the away game. At least 40 pyrotechnic flares were used by the fans. Bayern has accepted the verdict.
Eintracht Frankfurt News & Current Form:
The club is in its 2nd season under Oliver Glasner. The Austrian in his new position allowed his new charges to fall to the bottom of the final Bundesliga standings. But it was more than made up for by winning the UEFA Europa League. In the new cycle, the Eagles have managed to produce results in all championships.
Having received a pass to the UEFA Champions League, the Germans managed to make it to the playoffs after the game with Tottenham Hotspur FC, leaving both Marseille FC and Sporting CP behind. Meanwhile, in the Bundesliga, the Frankfurt am Main representative cemented their place in the group of leaders. After the break, the Eagles thrashed FC Schalke 3-0, with Oliver Glasner's team scoring the second and third goals after 80 minutes.
With a stronger SC Freiburg, also away, after that they were limited to a draw 1:1. And in this case it is a very good result for an away match. Freiburg is still in the top 6.
The Eintracht defense also has to get used to the interaction with the new goalkeeper. While Kevin Trapp was lying around with the flu and a fever, his place in the starting lineup in the last match was taken by 21-year-old Diant Ramaj. The young goalkeeper looked good in the game against Freiburg, but Trapp will still be present in the game at the Allianz Arena.
"Kevin is in good shape and will come with us to Munich,"

the coach said.
The team has not lost in the Bundesliga for five rounds, and Randal Kolo Muani impresses with his form in the new year. Now the vice-champion is the most productive player of the tournament with 6 goals and 10 assists. In the summer Bayern considered the Frenchman as their future player, but he chose Eintracht. It will be interesting to see how he will look against Munich.
Jesper Lindström and ex-Bavarian Mario Gotze should support Muani from the depth. The pair can cause serious problems to the Munich defense and personally Gravenberch who is not used to getting back on time. Center back Djibril Sow, who rested in the middle of the week, should also return to the starting lineup.
Eintracht won 2-1 against Bayern last season in the Bundesliga, but lost the opening game of this year's season 1-6 in their own arena against the champions.
Coach Glasner stated:
"We are going to Munich with great enthusiasm and energy. We will put everything on the line to win in Munich. Bayern has the best offense in the league and the best defense. Everything has to go right."
"We don't care what's written and said .Whether we should be Bayern's pursuers or whatever, it shouldn't make any difference to us. We want to make life difficult for Bavaria and we are capable of doing that."
You can see that Oliver Glasner has laid a good physical base in the break between the first and second part of the championship.
Dina Ebimbe will miss the game because of his ankle, Luca Pellegrini has a calf problem, Marcel Wenig is dealing with metatarsal injury, while Paxten Aaronson is performing international duty.
Bayern Munich form guide: W-W-W-D-D-D
Eintracht Frankfurt form guide: L-W-W-W-D-W
Don`t miss out 👉: ATK Mohun Bagan vs Odisha: Preview and Prediction
Bayern Munich vs Eintracht Frankfurt Head-To-Head Record:
| | | |
| --- | --- | --- |
| Bayern Munich | Draw | Eintracht Frankfurt |
| 23 | 3 | 5 |
October 24, 2020: Bayern Munich 5-0 Eintracht Frankfurt (Bundesliga);
February 20, 2021: Eintracht Frankfurt 2-1 Bayern Munich (Bundesliga);
October 3, 2021: Bayern Munich 1-2 Eintracht Frankfurt (Bundesliga);
February 26, 2022: Eintracht Frankfurt 0-1 Bayern Munich (Bundesliga);
August 5, 2022: Eintracht Frankfurt 1-6 Bayern Munich (Bundesliga).
Bayern Munich vs Eintracht Frankfurt Predicted XI:
Bayern Munich possible starting lineup (4-2-3-1): Sommer; Pavard, Upamecano, De Ligt, Davies; Kimmich, Sabitzer; Gnabry, Muller, Coman; Choupo-Moting.
Eintracht Frankfurt possible starting lineup (3-4-2-1): Ramaj; Tuta, Smolcic, N'Dicka; Knauff, Kamada, Sow, Lenz; Lindstrom, Gotze; Kolo Muani.
Statistical preview of the match Bayern Munich vs Eintracht Frankfurt:
Bayern's First XI average age 27.3 yrs.
Eintracht's First XI average age 25.2 yrs.
Bayern Munich are unbeaten in its last 15 games.
Bayern are unbeaten in 12 of their last 13 games against this Bundesliga side at home.
Eintracht are unbeaten in its last 6 games.
Bayern have scored in their last 17 games against this opponent.
Eintracht have scored in their last 12 games.
Eintracht have conceded in 8 of its last 10 matches.
Eintracht have scored an average of 1.80 goals per game in their last 5 games.
Eintracht conceded on average 1.00 goals per game in the last 5 games.
Bayern conceded an average of 1.40 goals per game in their last 5 games.
Bayern have scored in their last 15 games.
In their last 5 games Bayern scored an average of 2.80 goals per game.
Bayern have scored in 48 consecutive home Bundesliga matches.
Kolo Muani has more goal involvements than any other player in the Bundesliga this term with six goals and a league-leading 10 assists.
Frankfurt have the second-best away record in the Bundesliga in 2022/23 with 15 points from a possible 24. Only Bayern (18) have more points on the road.
Götze scored 22 goals in 73 Bundesliga outings for Bayern between 2013 and 2016, winning the title three times.
What has been said before the match:
Julian Nagelsmann commented on the opponent's current situation:
"Frankfurt have great quality and very good physicality, it will be similar to Leipzig and Cologne. They're having an outstanding season. They lost some players who were important to them, but managed to integrate new players well. They have clear processes, always very good basic order with variety in the level of attack. We need the physicality as well, part of our commitment is to bring the necessary physicality onto the pitch."
Oliver Glasner about the upcoming fixture:
"They [Bayern] have been champions ten times in a row. They have lost one of 26 competitive games so far this season. They have the best offense and defense in the league. To win at their place, everything has to go right. We're well prepared, but we won't be able to prevent them from creating chances, they're just too good for that. There are easier tasks. Nevertheless, the goal is to win in Munich."
"What hasn't worked out yet is the coordination in the offense. We have to work on that. We have to develop a feeling for each other again, after all, there were seven FIFA World Cup players on the field against Schalke and five against Freiburg. That will be the challenge, because against Bayern we don't get as much time with the ball."
"I think it's important to take a step back. You have to fight hard for every win in the Bundesliga. We must not forget to respect our opponents, that they are sometimes on a par with us or better. Otherwise we're doing an injustice to the performance of our players. The players have done a great job. They go into every game with passion and fervor. I can promise one thing: We won't let up, we'll be critical of ourselves, we'll continue to be hungry and we want to improve."
Bayern Munich vs Eintracht Frankfurt Prediction:
Bayern demolished Eintracht in the first round, winning 6-1. But now it does not look like Nagelsmann's side will dominate their opponents from Frankfurt.
Bayern are hampered by the absence of Sadio Mane and the lack of convincing performances from the rest of their attacking line-up. A three-match winless streak (including a friendly against RB Salzburg) is a direct indicator that the team are stagnating once again. Let's not forget that Bayern drew against Köln only in the final minutes of the match thanks to a miraculous longshot by Kimmich.
In terms of the quality of football, Eintracht are almost as good as the table leader, and the difference is now only 3 points. The Eagles will try to clinch points in this game, although away and without their starting goalkeeper it will be very difficult.
Moreover, we should not forget that the encounter is not only between two of the top three teams in the attacking aspect but also in realization of the relatively expected goals. In 8 of the last 13 head-to-head encounters, the teams have scored 4 or more goals between them. So expect a productive match this time as well.
Don`t miss out 👉: Ruthless Goa toys around with East Bengal as Iker Guarrotxena scores a terrific hat-trick
Parimatch News staff prediction:
We say: the match total to be over 2.5 – Yes.