Bayern Munich vs Borussia Dortmund. Prediction and Preview. Probable Lineups, Team News, Stats and more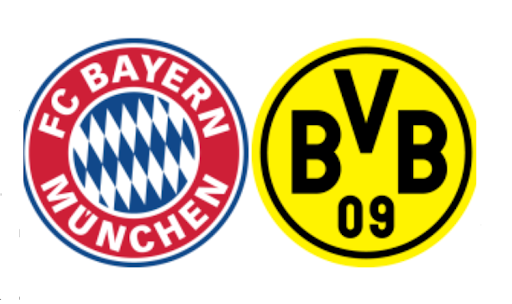 The thing we've been waiting for - Der Klassiker is right behind the corner! Don't miss it.
FC Bayern Munich will host Borussia Dortmund in the Bundesliga 26th-tour match at Allianz Arena. The fixture will take place on Saturday, April 1, beginning at 22:00 IST.

What can we expect this Saturday night? Parimatch News will tell you everything you need to know ahead of the upcoming match.
Bayern Munich News & Current Form:
Bayern have had a poor start to the season after the winter break. They lost points against RB Leipzig (1 – 1), FC Cologne (1 – 1) and Eintracht Frankfurt (1 – 1), and in the final round lost to Bayer Leverkusen (1 – 2), which was the last straw for the management.
Due to the loss of the Bundesliga title lead and internal conflicts the head coach, Julian Nagelsmann, was dismissed. He was replaced by ex-Chelsea Thomas Tuchel, who will try to restore the top spot in the standings. Incidentally, Tuchel was the coach of Borussia Dortmund, what a turnaround. His first game as coach will be against his former team.
For Bayern, such a move is in practice atypical, as they usually allow their mentors to work until the end of the season and only then decide on their future fate. Time will tell whether this will benefit the team. For now, the reigning national champion has lost the lead in the Bundesliga, although this may well be a short-lived and temporary event.
With nine rounds to go, Bayern are second, but just a point behind Borussia Dortmund in the standings. Julian Nagelsmann's side have not been without regularity since the start of the club season. In ten rounds, the FCB have won only half of their games, drawn three times and suffered two defeats.
During this stretch, Bayern have only twice kept their own goal safe and in only four encounters have they performed at the pre-crisis level, scoring three goals or more per game.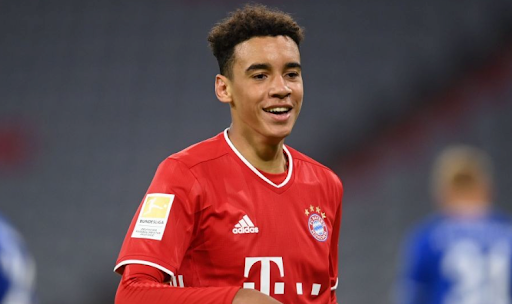 The Bavarians' unbeaten home winning streak in the Bundesliga stretches from the beginning of last year to 19 matches (13 wins, 6 draws). It should be added that the team has already scored 39 goals in the home games of the current championship, which is the best index in the league. In 7 of the last 9 league meetings at the Allianz Arena, Munich have scored at least three times.
The teams last met in October last year. Their encounter was very colorful and ended in a 2 – 2 draw. Bavaria led 2 – 0 until midway through the second half after goals from Leon Goretzka and Leroy Sane, but could not hold on to the lead. First Youssoufa Moukoko cut the lead to one, and then Anthony Modeste managed to level the scores in the 90 + 5th minute with a great strike.
Speaking of European championships, the Germans are well on their way to the UEFA Champions League. Bayern beat PSG to qualify for the quarter-finals with a more than confident 2 – 0 win in Munich.
Tuchel will be without Lucas Hernandez and Manuel Neuer. Leon Goretzka is questionable, as are Eric Choupo-Moting and Jamal Musiala.
Borussia Dortmund News & Current Form:
Borussia Dortmund are performing well after the FIFA World Cup break. The team have won 11 of their 13 games, but a sensational Champions League exit from Chelsea FC was the ingredient for the tit-for-tat. Edin Terzic's side lost on aggregate 1 – 2 (1 – 0 at home and 0 – 2 away). On the other hand, BVB can now fully concentrate their efforts on the local arena.
A big 6 – 1 victory over Cologne in the last round ensured that the team were top of the table. Thus, the Dortmund side extended their winning streak in the league to 10 games (9 wins, 1 draw). Now the team is one point ahead of Bayern. This result is a very good pill to swallow after their Champions League relegation. Earlier in the championship, Borussia beat Leipzig (2 – 1) and drew with FC Schalke (2 – 2), which was a surprise.
In the last game, Marko Reus scored a double. He now has 161 goals for the Dortmund club. This number of goals moved Reus to the top of the list of the top scorers in the history of Borussia at the professional level.
Donyell Malen also had a great game against the Goats. The Dutchman joined Borussia last season and could never adapt to the team, spending most of his time on the bench. But injuries to other key players opened the way to the bench and he made the most of his chance, making 1 + 2.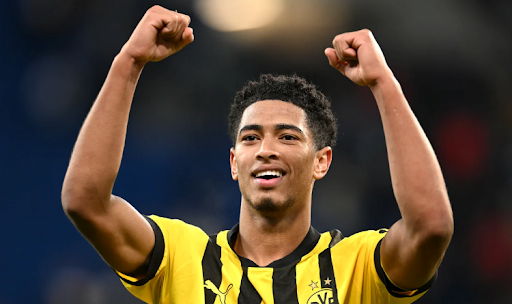 This team, too, has bet on a young coach. More specifically, they returned to the option of Edin Terzic after a year at Signal Iduna Park with Marko Rosé. Such a decision was hardly a happy one by November, especially in the Bundesliga context. But after a lengthy break, the Black-Yellows were able to transform themselves dramatically during the winter.
The team has improved on the attacking side. Jude Bellingham has been the mastermind in midfield and Julian Brandt has been a great right-back, with a phenomenal performance (2 + 4) since the league resumption.
Sébastien Haller is gradually getting back into the game. The Ivorian, who has recovered from surgery, has already scored three goals and one assist. The 33 goals scored in the last 10 rounds speak volumes about Edin Terzic's form.
It is worth noting that Bellingham's value has risen to 120 million, he is now the most expensive player in the Bundesliga and in the top 3 in the world. He also leads the top players under the age of 21. Pedri of FC Barcelona is in second place, with Bukayo Saka of leading Arsenal FC in third. A Bayern player has also made the top spot, Jamal Musiala in fourth place.
Youssoufa Moukoko should not be counted on in this game. It is not yet known whether Karim Adeyemi will play.
Don`t miss out 👉: Top 5 midfielders of the 2022-23 Indian Super League
Bayern Munich form guide: L-W-W-W-W-L
Borussia Dortmund form guide: W-W-W-L-D-W
Bayern Munich vs Borussia Dortmund Head-To-Head Record:
| | | |
| --- | --- | --- |
| Bayern Munich | Draw | Borussia Dortmund |
| 18 | 6 | 7 |
September 30, 2020: Bayern Munich 3 – 2 Borussia Dortmund (Super Cup);
November 7, 2020: Borussia Dortmund 2 – 3 Bayern Munich (Bundesliga);
March 6, 2021: Bayern Munich 4 – 2 Borussia Dortmund (Bundesliga);
August 17, 2021: Borussia Dortmund 1 – 3 Bayern Munich (Super Cup);
December 4, 2021: Borussia Dortmund 2 – 3 Bayern Munich (Bundesliga);
April 23, 2022: Bayern Munich 3 – 1 Borussia Dortmund (Bundesliga);
October 8, 2022: Borussia Dortmund 2 – 2 Bayern Munich (Bundesliga).
Bayern Munich vs Borussia Dortmund Predicted XI:
Bayern Munich's possible starting lineup (3-5-2): Sommer; Pavard, Upamecano, De Ligt; Cancelo, Kimmich, Goretzka, Davies; Sane, Muller; Choupo-Moting.
Borussia Dortmund's possible starting lineup (4-5-1): Kobel; Wolf, Sule, Schlotterbeck, Ryerson; Bellingham, Can, Guerreiro; Brandt, Haller, Reus.
Statistical preview of the match Bayern Munich vs Borussia Dortmund:
Bayern have won their last 4 games at home.
Bayern are unbeaten in their last 9 games against this opponent.
Borussia are unbeaten in 12 of their last 14 games.
Borussia have scored an average of 2.20 goals per game in their last 5 games.
Borussia concedes on average 1.20 goals per game in the last 5 games.
Bayern have scored an average of 2.60 goals per game in their last 5 games.
In their last 5 games Bayern conceded an average of 1.20 goals per game.
Bayern have scored the most goals in the Bundesliga, 72 in 25 rounds, and the Munich side's pace at home to the Allianz Arena is 3.25 goals per game.
Borussia are the league leaders in home play, but perform worse on foreign soil, where they have earned 22 points compared to 31 at home.
Bayern's top scorers – Jamal Musiala (11), Eric Choupo-Moting (10), Serge Gnabry (9), and Leroy Sane (7).
Borussia's top scorers – Julian Brandt (8), Youssoufa Moukoko (6), and Marco Reus (6).
What has been said before the match:
Bayern coach Thomas Tuchel about coming back to the team, goals for the nearest future:
"There is no bigger challenge than starting my time here with a game against Dortmund. It is the biggest game in German football. The upcoming game even has an added element to it, given the current state of the league table."
"There haven't been any problems. I'm not interested in how things were before; I want to get my own impressions. So far, the atmosphere has been really friendly and extremely professional in every area that I've got to know."
"It's a big game. We want to be league leaders again. Winning the game won't make us league champions, nor will the title be out of the picture if we don't win."
"Some of the players arrived quite late after the international break. We're really excited for tomorrow. I got the feeling this week that everyone was fired up and wanted to show what they could do."
Borussia coach Edin Terzic ahead of the great clash with their title rivals:
"We have to draw the right conclusions. We have watched Bayern games as well as the games with Thomas Tuchel at Chelsea FC. Of course, Bayern want to show a top performance, so we have to prepare very well."
"We must courageously seize our opportunities and show a different face tomorrow than we have in recent years in Munich."
"What makes me particularly confident is the energy we have developed. This is because of our run, for example, and many good results. We know our chance, and we want to take it. We have to do everything we can for that."
"We set out with the goal that we have to invest everything. We can send a signal – both to ourselves and to the competition. Tomorrow's game can set a direction, but it won't decide everything."
Bayern Munich vs Borussia Dortmund Prediction:
Following Nagelsmann's sacking as head coach, it is not entirely clear what to expect from the champion and how most of the players will react. Both sides have suffered serious losses of several key players. Given the excellent form of the Bumblebees after the winter break, they should definitely give a fight to their rival. The visitors have a good chance to clinch a victory. However, the Munich side are alive with the desire to regain the top spot in the Bundesliga that they lost in the last round, showing the new boss their mettle. It won't be easy for BVB — the titans will collide on the pitch.
On top of that, the match is likely to turn out to be fruitful, as none of the last 7 head-to-head encounters between the teams has ended with less than four goals. Furthermore, the teams are relentlessly exchanging goals, a trend that, we believe, will not escape this iteration of the derby.
Don`t miss out 👉: With a dual role with Derbyshire, Mickey Arthur is "eager" to restore relations with Pakistan
Parimatch News staff prediction:
We say: Borussia will not lose, the match total will be over 2.5 and both teams will score – Yes.