Bayer 04 Leverkusen vs AS Roma. Prediction and Preview. Probable Lineups, Team News, Stats and more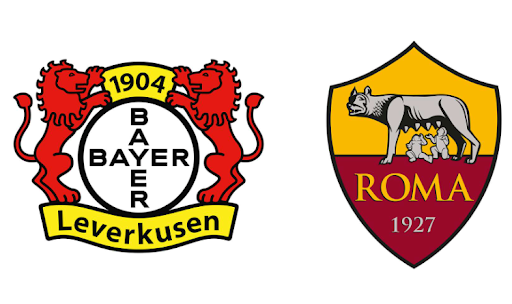 The Special One is in a strong position to get the Romans to a second consecutive Eurocup final, will his apprentice -- Xabi Alonso -- put a spoke in the wheel?
Bayer 04 Leverkusen will host AS Roma in the UEFA Europa League semi-final second-leg match at BayArena. The fixture will take place on Friday, May 19, beginning at 00:30 IST.

What can we expect this Friday night? Parimatch News will tell you everything you need to know ahead of the upcoming match.
Don`t miss out 👉: AZ Alkmaar vs West Ham United: Preview and Prediction
Bayer Leverkusen News & Current Form:
The second round of the tactical clash between Jose Mourinho and his former player Xabi Alonso promises to be just as interesting. When the Portuguese coached Real Madrid CF, he already predicted a great future for Xabi and now their teams are competing for the Europa League final.
The more experienced José won the first round. Roma showed nothing brilliant, but thanks to their firmer nerves, they converted one chance and kept their goal intact – 1 – 0. In the 63rd minute, young midfielder Edoardo Bove headed the ball into Bayer's net after a fine shot by Tammy Abraham.
As expected, the encounter was low-scoring, but there were plenty of dangerous chances. It is likely to be a similar scenario for the forthcoming game. Leverkusen are likely to be more active, as they need to get their revenge. Bayer literally dream of winning UEL, in order to qualify for the UEFA Champions League. After all, through the German championship, the club can only compete for the UEFA Europa Conference League.
Bayer sit seventh in the Bundesliga with 49 points from 32 rounds. The gap to nearest pursuer VfL Wolfsburg is measured only by the worst goal difference.
Leverkusen no longer have any chance of breaking into the top four or even the top five, as they are currently 10 points behind fourth-placed FC Union Berlin and 7 points behind fifth-placed SC Freiburg.
The side are winless in their last four fixtures in all competitions, with two draws and two defeats, making it difficult to expect a win against football giants Roma.
Bayer have become one of the most progressive teams in the world thanks to Xabi Alonso. Since his appointment, the team has made an incredible leap from the bottom of the Bundesliga table to the top with a number of wins against the leaders.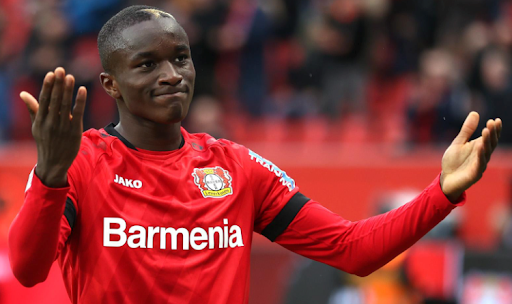 As was the case even before Xabi's arrival, the club's strength is in attack. The Spanish specialist has improved its quality by unlocking the potential of a host of strikers, notably Moussa Diaby. The young Frenchman is now being sought by Real Madrid to replace Eden Hazard. Diaby scored nine goals and provided eight assists in 31 league appearances. He also scored three goals and two assists in seven Europa League games.
Sardar Azmoun, too, has made considerable progress under Alonso. The Iranian stopped scoring during the final stretch of the season, but he is certainly useful. With the player in the starting line-up for the last leg against VfB Stuttgart, the Spanish coach rested his main attackers to use them in the game against Roma.
The fact that the meeting will take place in Germany also foreshadows a higher scoring total than in the first match. The game will certainly be played according to the rules of the Black and Reds, who are renowned for their effectiveness. They themselves concede quite a lot and frequently: 44 goals in 32 Bundesliga appearances.
Although the summer transfer window is yet to begin, it has been revealed that Bayer have signed SL Benfica defender Alejandro Grimaldo until 2027. He will finish the rest of the 2022/23 season at Benfica, after which he will join the German club on a free agent basis. Grimaldo, with 8 goal assists, is Portugal's top assist for the 2022/23 season.
Also one of the best players of Arsenal FC, Granit Xhaka, is likely to move to Leverkusen next season. The player and the club have already negotiated the personal terms of the contract, which will run until the summer of 2027.
The 30-year-old midfielder previously defended for FC Basel 1893 and Borussia Mönchengladbach. Granit has played for the London club since 2016.
Don`t miss out 👉: 5 Youngsters who enjoyed a breakthrough season in 2022-23 UCL
Roma News & Current Form:
The Wolves travel to Leverkusen to clinch a place in the European final. Last year, Roma won the Conference League and then Mourinho became the first coach in history to win all three of Europe's prestigious tournaments. There is no arguing with his greatness and experience.
Now the club is going for a cup title up top. And so far, things are looking promising, with experience – the most important factor for decisive play-off games – speaking for the Romans. All other things being equal, of course. Winning the Europa League also gives them the unbelievable bonus of qualifying for the Champions League next season.
Of course, Mourinho has far more experience of European competitions than Xabi Alonso. However, Rome's abysmal form, coupled with the fact that the encounter will take place in Leverkusen, casts doubts on their chances of victory.
The win over Bayer is the only one for the side in their last six games, with three draws and two defeats, so the visitors' form leaves a lot to be desired. Jose Mourinho's side missed the opportunity to catch AC Milan in the standings, sitting sixth with 59 points, two points behind the Rossoneri and six points adrift of fourth-placed SS Lazio with three games to go.
They are six points behind in the Champions League, so the only way they are likely to qualify for the UCL is through the Europa League.
In 35 rounds, the Wolves have conceded 33 goals in the Italian league. On more than one occasion, they have been guilty of allowing goals themselves, with mistakes in their own penalty area. In the second half of the season, their tone deteriorated as they continued to play second-best, with the resultant worsening performance.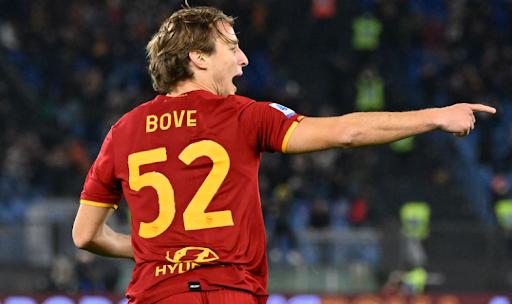 And this is despite Roma's reliance on a solid defensive line. José Mourinho has always been renowned for his superb second number play. The Portuguese specialist has won a huge number of trophies, particularly in the European competitions, thanks to his fortress in defense.
Earlier in the UEL quarter-final, Roma lost narrowly to Feyenoord Rotterdam in the first leg (0 – 1). However, in the return leg, the Romans were able to beat their opponents 2 – 1 at home to take the game into extra time. In the next half an hour, Mourinho's charges managed to score twice more. The final score was 4 – 1.
Bayer Leverkusen form guide: W-W-D-L-L-D
Roma form guide: L-D-D-L-W-D
Bayer Leverkusen vs Roma Head-To-Head Record:
| | | |
| --- | --- | --- |
| Bayer Leverkusen | Draw | Roma |
| 1 | 3 | 2 |
October 19, 2004: Bayer Leverkusen 3 – 1 AS Roma (UEFA Champions League);
November 3, 2004: AS Roma 1 – 1 Bayer Leverkusen (UEFA Champions League);
July 29, 2007: Bayer Leverkusen 2 – 2 AS Roma (Club Friendlies);
October 20, 2015: Bayer Leverkusen 4 – 4 AS Roma (UEFA Champions League);
November 4, 2015: AS Roma 3 – 2 Bayer Leverkusen (UEFA Champions League);
May 11, 2023: AS Roma 1 – 0 Bayer Leverkusen (UEFA Europa League).
Bayer Leverkusen vs Roma Predicted XI:
Bayer Leverkusen possible starting lineup (3-4-3): Hradecky; Tapsoba, Tah, Hincapie; Frimpong, Demirbay, Palacios, Bakker; Diaby, Wirtz, Adli.
Roma possible starting lineup (3-5-2): Patricio; Mancini, Cristante, Ibanez; Celik, Matic, Bove, Spinazzola; Pellegrini, Wijnaldum; Abraham.
Statistical preview of the match Bayer Leverkusen vs Roma:
Bayer's First XI average age 24.6 yrs.
Roma's First XI average age is 29.3 yrs.
Roma are without a defeat in 5 of their last 7 games in the Europa League.
Bayer are without a loss in 6 of their last 8 games at home.
In the last 5 games Roma conceded an average of 0.80 goals per game and scored an average of 0.60 goals per game.
In the last 5 games, Bayer are conceding an average of 0.80 goals per game, while scoring an average of 0.80 goals per game.
What has been said before the match:
Sports managing director of Bayer Simon Rolfes ahead of the return game with Roma:
"That's how we'll approach the game. With the desire to be there at the decisive moments to score goals," Rolfes made clear. "We are aware that Roma will be very defensive again. That makes it even more important for us to use our individual quality better than in the first leg and show more presence in our attacking game and, above all, in the opposition box. Then we'll get good chances."
Karim Bellarabi, Leverkusen player of 12 years, about how the team feels before such an important game:
"We as a team, and everybody who is part of Bayer 04, feel that it's a very special situation and that anything is possible. We are so close to achieving something really great together. Everybody is aware of that. I can't play but I'm also highly motivated. I will obviously be there and I will play my part so that we can all go to the final together."
"We can do it. We want it. We will give our all. We will work hard with the fans and with everybody who works hard every day for this title. Achieving that with Leverkusen would absolutely be my dream come true."
"It's actually striking how positive the support has been in all of the last few months but it has developed throughout the year. We feel the support from the fans, we are as one – on good and bad days. It's a very special and very warm-hearted relationship. Above all for me when they sing my song. I will miss those moments."
Coach of Roma Jose Mourinho about his team's current season:
"The fans should pay heed to my words. When we were flitting between second and third in the league for many weeks I was constantly saying that we should take things game by game. This is because when the fixtures started building up we wouldn't have the resources to go all the way in both competitions.
"It's not like we made a choice between Serie A and the Europa League, it's been a case-by-case basis. That's always been our approach. I've been saying this for the last two to three months."
"We've had a great campaign. You can say what you want and draw your conclusions from how it all ends, whether we reach the final or not, whether we finish fourth or seventh. However the lads have pushed themselves to their limits overall this season. For that I have no complaints."
Bayer Leverkusen vs Roma Prediction:
As the hosts, Bayer will push and play with the initiative, taking advantage of the massive home crowd support. The Germans accumulated 1 goal in their last match at xG, with the only problem being the finishing. It should also be noted that Bayer have an average of 1.95 home goals while Roma have only 1.1 away goals.
Of course, with a one-goal advantage, Roma pragmatically prioritize the defensive approach, as Jose Mourinho has taught his charges the old ways of doing things – in six of the past seven away games, for example, the Wolves have not seen more than two goals scored. With a clear emphasis on defensive discipline, the Romans will also be trying to increase their lead by launching counterattacks and relying on lethal set-pieces.
In fact, a similar pattern was seen in the first game, except this time the voltage will be multiplied by two, as Bayer will no longer have time to retaliate. They cannot play too neatly – it will be beneficial for the Special One to dry out and stifle the game by settling for a nil draw, so the Black and Reds will have to open up and attack with more manpower. That's just what Mourinho's team are waiting for, to unleash their favored techniques in a defused area. We won't expect a flashy show, although there should be an exchange of goals.
Don`t miss out 👉: Sevilla vs Juventus: Preview and Prediction
Parimatch News staff prediction:
We say: Roma will not lose; both teams will score and the match total will be less than 2.5 – Yes.