Barcelona vs Real Madrid. Prediction and Preview. Probable Lineups, Team News, Stats, and more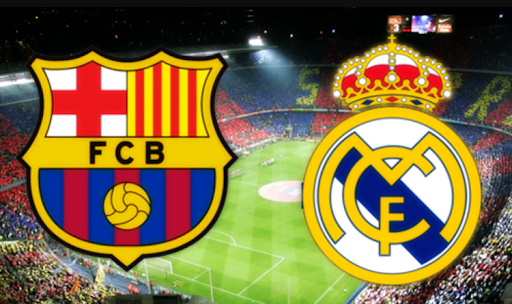 Barcelona are one point behind Real Madrid in the table, but the Catalans are approaching the most important match of the first part of the season with a large number of injured players. Will Xavi's men manage to beat the Whites?
FC Barcelona will host Real Madrid CF in the La Liga 11th round match at the Estadi Olímpic Lluís Companys. The fixture will take place on Saturday, October 28, beginning at 19:45 IST.
Parimatch News will tell you everything you need to know ahead of the upcoming match.
Barcelona News & Current Form:
For the fourth year in a row, El Clasico is scheduled for the end of October. On 3 previous occasions, Barcelona have always lost. For the first time in a long time, Barça will host their opponents not at the crowded Camp Nou, which is under renovation, but at the much more modest Olympic Stadium. Accordingly, the level of support for the hosts will be much lower.
The Blues face a new crucial match against the main rival not in the best shape. It's not about the results, which is a shame to complain about, but about the absence of several of the most important leaders.
First of all, forward Robert Lewandowski, the team's top scorer was injured in the UEFA Champions League match against FC Porto and has missed 3 games already. In each of them Barcelona had a tough time: 2:2 with Granada CF, 1:0 with Athletic Club and 2:1 with FC Shakhtar Donetsk.
Xavi believes that the Polish forward will be able to get on the pitch, but obviously in sub-optimal form. The situation with Raphinha is slightly better, but 2 days of training in the main group is also not the best arrangement. In addition, Jules Kounde, Pedri, Sergi Roberto and Frenkie de Jong will miss the game.
Meanwhile, Barça are trying to develop under the leadership of Xavi Hernández. A solid defensive line has earned them a win in La Liga this season, but Xavi wants to improve the team's attack. João Cancelo, João Félix and Ilkay Gündogan have joined the Catalans this summer to help achieve that goal.
As far as headlines are concerned, the German midfielder, who moved from Manchester City, started his Barcelona career modestly. But due to injuries to Pedri and De Jong, responsibility in midfield has fallen to him and he has plenty of game experience. No player in the team has created more chances (21) in La Liga this season and Gundogan will be tasked with finding open spaces in Madrid's midfield.
Experienced midfielder Oriol Romeu and defender Iñigo Martinez also signed in the summer, while Sergio Busquets, Jordi Alba and Ousmane Dembele left. An unbeaten start to the season has followed, albeit with its ups and downs, and by Saturday's game they are just one point behind the La Liga leaders.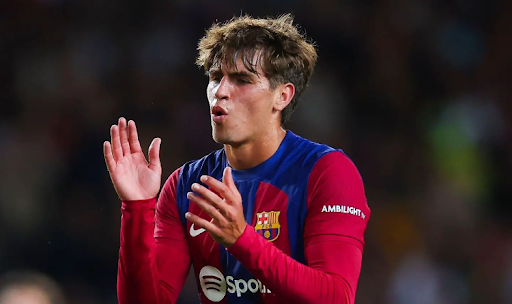 After a 2-week break, Barca hosted Athletic and succeeded in a hard fought game (1:0). The Catalans deservedly scored 3 points on xG – 1.70 vs 0.45. The only goal in that game was scored by 17-year-old debutant Marc Guiu on 80 minutes.
So far, Barcelona have shown a 100% result in home matches – 7 wins out of 7 possible in all tournaments. This fact puts the fans of the Blaugrana in a positive mood. The most spectacular was the victory over RC Celta (3:2). Barça were losing 0:2, but in the remaining 10 minutes they scored three goals and made a comeback.
It is also worth noting that Barca drew with Getafe CF, RCD Mallorca and Granada. The result is so-so considering the status of the opponents, but it should also be mentioned that these were away matches.
Earlier this week, the Spanish side picked up a 2:1 home win over Shakhtar Donetsk in the Champions League thanks to first-half goals from Ferran Torres and Fermin Lopez. Xavi was hardly satisfied with the game: his team could easily concede a couple more goals.
However, there were plenty of chances at the opponent's goal. Once again the Catalans looked better on xG – 2.21 vs 0.77. But in gen-eral, the Blaugrana showed itself perfectly in the group stage of the Champions League. There it played three matches, in each of which it was stronger, with a total score of 8:1.
Real Madrid News & Current Form:
Real Madrid are clearly planning to take the Spanish title this season. In the previous season, team of Carlo Ancelotti ran out of steam and lost to Barça. Now the Whites have an advantage of one point over their rival, but in case of success it will grow to four.
So the Madrid club will try their best to fight back against Xavi's team and his stifling style of play. Real Madrid are approaching the upcoming El Clasico after a six-match unbeaten streak, five of which have been won and one drawn. Unlike Barça, Madrid have already lost once this La Liga season, it happened a month ago in a derby with Atletico de Madrid (1:3).
After the recent 2-week break, the capital club played 2 matches that made the fans worried. First, Carlo Ancelotti's team visited Sevilla FC, who changed the coach. The duel with a ranked opponent ended with a peace result (1:1). True, by xG the Blancos were a little closer to success – 2.18 vs 1.87, in any case the draw reflects the nature of the fight.
The last round could have been the 4th match without conceded goals in a row, but the defender David Alaba scored in his own goal. At the same time, Real conceded 80% of goals after passes from the flanks. Barcelona surely know about it and will try to use it.Like Barcelona, Real Madrid also won their Champions League match earlier this week. The club from Madrid earned a 2:1 away victory over Portuguese SC Braga, with Bellingham again scoring the decisive goal.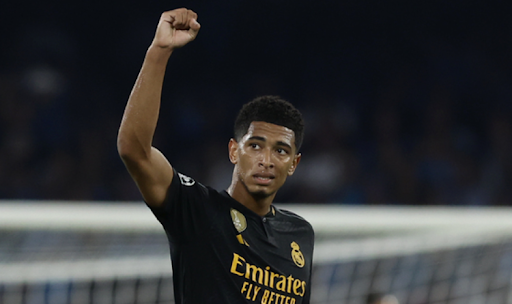 Real Madrid icon Karim Benzema has left for the Saudi professional league, so Carlo Ancelotti has rebuilt the team around Vinicius Junior and €100 million signing Jude Bellingham, who has had a brilliant start to his career at the Madrid club.
The 20-year-old Englishman becomes the best player almost every match, he has already collected 8 goals and 2 assists in nine rounds of the Primera Liga and tops the list of La Liga scorers. Jude is phenomenal: he is young, but the game he demonstrates is incredibly mature, and most importantly, the player acts qualitatively and is useful for the team.
Ancelotti is also starting to phase out experienced midfielder Luka Modric, with Fran Garcia, Joselu and Kepa Arrizabalaga joining the squad in the summer. The latter replaced goalkeeper Thibaut Courtois, who, like Eder Militao, was sidelined for a long time due to an anterior cruciate ligament injury.
The last official match between Barcelona and Real Madrid ended with a deafening defeat for the Catalans. Karim Benzema scored a hat-trick, while Madrid destroyed their opponent in the Copa del Rey semi-finals 4:0. Then, by the way, Pedri and Frenkie De Jong also missed the game due to injuries.
By the way, those 4 goals scored were the perfect revenge of Real for the memorable humiliation of the March of 2022, when the Catalans with the same score trashed the Blancos in the Spanish capital. Back then, Pierre-Emerick Aubameyang was still playing for Barça.
Jude Bellingam ahead of his first El Clasico:
"I'm very excited about my first Clasico against an opponent I respect. It's always a good time to face an opponent like Barcelona, because we both have a squad with a lot of quality. For everything it generates, I feel more motivation than nerves before this kind of match, we'll have a victory if we do everything we know how to do."
"I know the impact that a Clasico has on the fans, the media and football in general and I feel, at the same time, the responsibility towards the club and the fans to get the three points. I have a lot of freedom to express my football thanks to my teammates and the coaching staff, and the feeling I have is that I'm enjoying myself."
Barcelona form guide: D-W-W-D-W-W
Real Madrid form guide: W-W-W-W-D-W
Barcelona vs Real Madrid Head-To-Head Record:
| | | |
| --- | --- | --- |
| Barcelona | Draw | Real Madrid |
| 29 | 12 | 22 |
March 2, 2023: Real Madrid 0 – 1 Barcelona (Copa del Rey);
March 19, 2023: Barcelona 2 – 1 Real Madrid (La Liga);
April 5, 2023: Barcelona 0 – 4 Real Madrid (Copa del Rey);
July 29, 2023: Barcelona 3 – 0 Real Madrid (International Club Friendly).
Barcelona vs Real Madrid Predicted XI:
Barcelona's possible starting lineup (4-3-3): Ter Stegen; Cancelo, Araujo, Martinez, Balde; Gavi, Romeu, Gundogan; Yamal, Lewandowski, Felix.
Real Madrid's possible starting lineup (4-3-2-1): Kepa; Carvajal, Rudiger, Alaba, Camavinga; Valverde, Tchouameni, Kroos; Bellingham; Rodrygo, Vinicius.
Statistical preview of the match Barcelona vs Real Madrid:
Jesus Gil Manzano has been appointed as the center referee. The referee has already served ten games this season, showing an average of 4.5 Yellow Cards and also whistles 26.20 fouls per game.
The total value of Barcelona's squad is 862 mln euros, while the value of Madrid is 1.03 bln euros.
Barcelona's First XI average age is 25.6 years, Madrid's First XI average age is 26.7 years.
At least 3 goals have been scored in 6 of the Catalans' 8 previous games in the Primera.
Barcelona have a 6-match winning streak at home in the league.
Barcelona have not conceded in 5 of their previous 6 home games in La Liga.
In 13 previous La Liga matches Madrid lost only 1 time (10 wins and 2 draws).
In the last 4 league games Real Madrid have conceded only one goal.
Carlo Ancelotti's wards have lost only 1 time in 7 previous away games in the Primera (5 wins and 1 draw).
Six of the last seven head-to-head meetings between these teams have featured nine or fewer corner kicks.
Barcelona receive 2.2 yellow cards on average and Real Madrid receive 1.8 yellow cards per match.
What has been said before the match:
Barca's gaffer Xavi gave a preview of injuries ahead of El Clasico:
"I was surprised too about the returns to training, players that we were ruling out want to be there, they feel better and we'll see how they are tomorrow. We'll have to wait to see the list tomorrow to see how they feel after training this afternoon. It's fantastic that they all want to be available."
"Lewandowski is fine, I will not give any line-up or clues, he is fine and I will decide tomorrow. If Lewandowski and De Jong are 100%, there is no problem for them to play. Everyone has a good feeling and wants to be there, but the staff and the medical staff don't want to force anyone. They want to be there out of commitment but we'll see, we'll decide tomorrow."
"We will never know if it's the accumulated games in Pedri's first year, it's the first thing you think about but we don't know if it's the main reason. We will never know. Injuries are multifactorial. With Pedri, we are on schedule. There is no problem with Pedri or anyone else, if we have to highlight something it's that players who had five weeks to be ready are ready in three weeks. And above all the predisposition of the players. The five players who were out are back."
"El Clásico is a crucial match. Everyone has enormous enthusiasm and commitment. All of the players want to be available and that's fantastic for the coach."
"Real Madrid have changed their system and their tactics. They have many assets that we will have to minimize. We're going to be prudent on defense, but we also want to be courageous. We want to dominate the game with the ball. The fans have been 100% behind us for a while now. We will try to bring intensity and rhythm to the game so they can enjoy it."
Carlo Ancelloti coaching Real Madrid about the importance of the upcoming game and the opponent:
"We're motivated, it's an important, special game, as is always the case with the Clásico. It's the first one of the season and there will be more to come because there are several competitions. We're in good shape and we're hugely excited to put on a good display. We're in good spirits; this is the perfect time to play a big game."

"Just like the derby, there are no favorites in the Clásico. We're in good form and we're hungry to play. They're looking strong as well and it's going to be a brilliant game, hard-fought as ever. I hope the fans enjoy it."

"Bellingham is fine, fully recovered, he'll play tomorrow. He did a recuperation session yesterday and they've dealt with the strain. Professionals watch every game and he is well aware of what the Clásico is about. It's a fixture watched by everyone, it's one of the biggest games there is."

"It's an important game, there are three points at stake, but this is a big one in the team's dynamic, and for the fans too. It's a long season and it's far too early to say this will be a decisive game in terms of the points. It's significant in other ways. There are lots of teams in the mix in LaLiga, like Girona and Atlético and it will be hard-fought until the end."

"Barcelona are a great side, they're well organized in attack and defense. They have had young lads come in with real quality and we're expecting the same Barcelona as ever. I love all the Barcelona youth players."

Barcelona vs Real Madrid Prediction:
It's time for the first El Clasico of the new season. Such a confrontation of this kind is always eye-catching and vibrant. It is immediately obvious that both teams have personnel problems, including the fact that Lewandowski, who has 6 goals and 4 assists after 10 matches in all competitions, will not be able to take part in the match on Saturday. Nevertheless, we believe that the upcoming game will be goal-rich and action-packed, two attacking teams are prolific in front while also boasting the reliance at their third. At least three of the last three head-to-head meetings between the grands turned out to be high-scoring, and we believe that this trend will continue. And even though the match will be played at a different Catalan stadium, the home support and intensity in this crucial six-pointer will be higher than ever. This is a chance to take the lead and it must be taken, especially considering the necessity to dethrone Girona, who have defiantly surpassed both clubs after the first third of the season, as quickly as possible.
Regarding the outcome, the chances are relatively equal. The two teams started the season well, both in the league and in the Champions League, they both win regularly and have scored quite a lot. At the same time Los Blancos have a slight advantage in terms of the pre-match inputs, the history with injured players is not as massive as in Blaugrana. And not as critical. The absence of Courtois and Militao is something they have already got used to. Joselu has a cold, but he probably wouldn't have played from the first minute. Ancelotti has options to select from, the bigger set of more mature performers. Barcelona have not always been brilliant in recent matches in the Spanish league. They could not beat Granada, and had a modest match against Athletic from Bilbao. And now Xavi is missing Pedri, De Jong, Rafinha and Kounde. They would make the team stronger in all lines. At the same time, Real continue their winning ways, showing a more confident and stable game, conceding only 0.7 goals per game (top-3 defense of Europe at the moment).
Parimatch News staff prediction:
We say: Real Madrid will not lose and the total of the match will be over 1.5 – Yes.
Don`t miss out 👉: Mumbai City vs Hyderabad: Preview and Prediction