Barça and Madrid results in Champions League do not surprise me – Pep Guardiola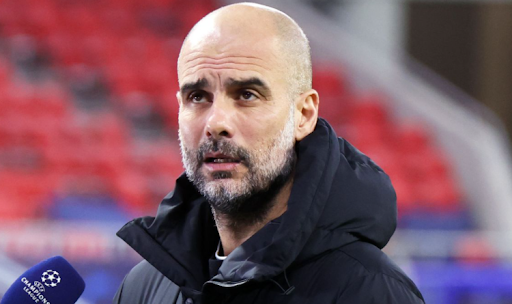 Manchester City's main aim this season is to finally win the Champions League
Manchester City head coach Pep Guardiola claimed that the latest results of Real Madrid and Barcelona in the Champions League did not surprise him.
The two major Spanish clubs had unexpected match outcomes this week: Real Madrid lost at home to Sheriff (1-2) in the final minutes while Barcelona was dramatically thrashed 0-3 by Benfica.
Don`t miss out 💥: Ronald Koeman is on the verge of getting sacked after a 0-3 defeat in the Champions League
Perhaps the best coach in the world right now, Pep Guardiola, believes that every win in such tournaments is a great achievement:
"The Champions League results don't surprise me,"

he said.
"I've been playing in this competition for 12 years and I am conscious of how the level has risen. Each game can be dangerous, even for big teams. In the past, when I advised how hard it is to win a game, people maybe didn't listen to me. That's why when you reach the next Champions League, you have to celebrate. When you win a group phase game, you have to celebrate. When you get to the quarter finals, you have to celebrate it and give it the credit it deserves."
The entire FC Sheriff Tiraspol squad is worth about €12.4m. By comparison, Casemiro from Real Madrid alone is worth about €70m.
The Los Blancos are now first in La Liga with 17 points after seven games. The Blaugrana are only seventh with 12 points.