Australia vs France. Prediction and Preview. Probable Lineups, Team News, Stats, and more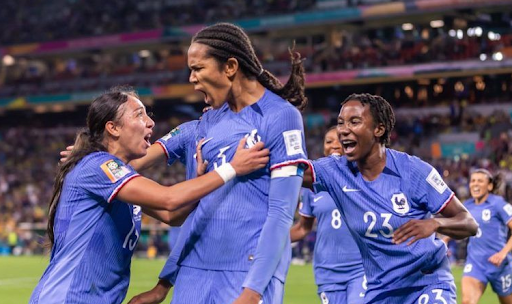 France are eager to make it to the semi-finals of the Mundial, can Australia stand up to them on their home pitch with 50,000 fans?
Australia will face France in the FIFA Women's World Cup quarter-final match at the Suncorp Stadium in Brisbane City, Australia. The fixture will take place on Saturday, August 12, beginning at 12:30 IST.
Parimatch News will tell you everything you need to know ahead of the upcoming match.
Australia News & Current Form:
The Australian women's national team is a regular participant in the final stage of the World Cup, but they have never achieved any significant or commendable results. Never before have the Matildas gotten beyond the quarterfinals, and at the last World Cup they stopped at the stage of 1/8 finals.
The good thing is that now they are playing at their home grounds, where they have a chance to set the best result in history. At the group stage of the competition, the Australians beat Ireland and Canada – 1:0 and 4:0, respectively, but lost to Nigeria – 2:3. In the 1/8 finals the hosts of the Championship without any problems defeated Denmark – 2:0, reaching the quarterfinals, which is a repeat of their record.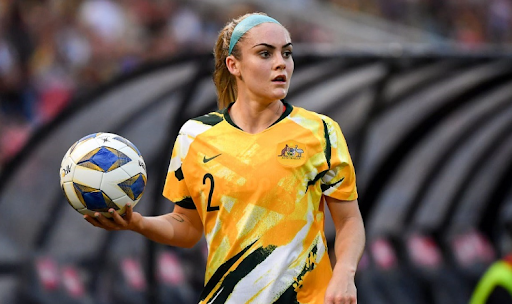 After the match the whole stadium in Sydney gave a standing ovation to Sam Kerr's debut at the home World Championship. The striker missed the group stage due to injury. The support of the stands in Brisbane will surely help the Aussies, but France is an extremely serious opponent.
This match will feature teammates Wendie Renard and Ellie Carpenter of Olympique Lyon Feminine, as well as players of Chelsea FC Women Eve Perisset and Sam Kerr. Carpenter even said hello to Renard after the Australian team recognized their quarterfinal opponent:
"I can't wait. It was an extra source of motivation for me because I'll be playing against my teammates who I know very well. I will be able to give exclusive information to my team,"

the player said before the ¼ final.
"I love the pressure and I think we love the pressure. We turn that into 'Look around — all these people in this stadium are cheering for us. We don't take it on as pressure. We take it as such a privilege being able to play at home in front of 50,000, 70,000, 30,000-odd people watching us, cheering us on and that only helps us."
"That's our 12th player on the field and I cannot stress enough honestly throughout the game when you're going through a tough period and we don't have the ball for a bit and the crowd gets in; it really, really helps us."
"It's no pressure at all. It's honestly a privilege and I wouldn't want to be doing anything other than playing that game tomorrow. This is why we play football. It's for these games."
Don`t miss out 👉: 2023-24 Premier League Title Contenders and Battle for Golden Boot
France News & Current Form:
The French national team has also become a regular participant in major international tournaments over the past decade and a half. Moreover, at the Mundial in 2011 Tricolored reached the semifinals, but were left without awards, and they won their first medals at such competitions at last year's European Championship, where they took the final third place.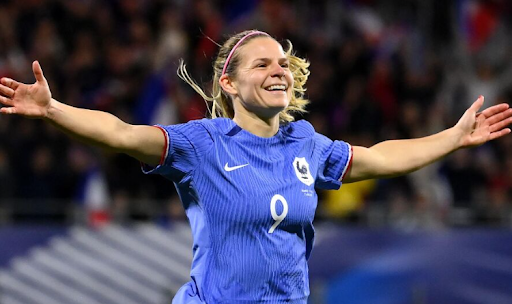 The Frenchwomen are clearly not going to stop there, and that's why this year they are showing very strong results. Yes, in the first game they fumbled, playing a draw with Jamaica – 0:0, but then there were victories over Brazil and Panama – 2:1 and 6:3, respectively, and in the 1/8 finals they defeated Morocco – 4:0, ending up in the quarterfinals.
After 0:0 in the 1st round, Hervé Renard's team was able to fully rehabilitate, coming out of the group in first place. Kadidiatou Diani and Eugenie Le Sommer have been on fire at this World Cup and will definitely compete with Australia's Sam Kerr.
Australia form guide: W-L-W-W
France form guide: D-W-W-W
Australia vs France Head-To-Head Record:
March 7, 2014: Australia 2 – 3 France (International Friendly);
October 5, 2018: France 2 – 0 Australia (International Friendly);
July 14, 2023: Australia 1 – 0 France (International Friendly).
Australia vs France Predicted XI:
Australia's possible starting lineup (4-4-2): Arnold; Carpenter, Hunt, Kennedy, Catley; Raso, Gorry, Cooney-Cross, Foord; Kerr, Fowler.
France's possible starting lineup (4-4-1-1): Peyraud-Magnin; Perisset, Renard, De Almeida, Karchaoui; Dali, Geyoro, Toletti, Bacha; Le Sommer; Diani.
Statistical preview of the match Australia vs France:
Australia's First XI average age is 26.9 yrs.
France's First XI average age is 28.9 yrs.
The French team won the last three matches in a row.
In the last three matches in a row, France scored at least two goals.
In the last three matches in a row the Australian team scored at least two goals.
Australia won 8 of the last 9 matches.
None of Australia's last 11 matches have ended in a draw.
None of the last 9 home matches against Australia have ended in a draw.
What has been said before the match:
Tony Gustavsson, gaffer of the Matildas, about chances of Sam Kerr playing in the upcoming match:
"I want to be very clear here now to say if Sam is fit to play 90 minutes, she is starting. There's not even a question and the team knows it. Whether she is ready to play 90 minutes plus extra time, that's to be decided tonight. But there is no question whatsoever that if she is, she is starting."
"They've been amazing teammates supporting each other. There's been no complaints whatsoever in terms of if you start or come off the bench — they know their role and they play their role. And I definitely would never, ever see Sam as a disturbance to the team."
Coach of the Blues, Hervé Renard, about the pressure of having majority of opponent's fans:
"Today I'm with one of the best women's football teams in the world, so I just want them to have more confidence in themselves. Whoever will be on the team tomorrow, maybe one player on this squad will be on the last five minutes and score to get to the next stage."
"Don't fear anybody. Respect the opponent, but don't fear anybody."
"When we faced Brazil in the same stadium, 98 percent of the fans were Brazilian and were very noisy that night. However, our team had an amazing game. It will be the same characteristics for tomorrow, and this is the beauty of football, the progression and evolution of women's football that has come to Australia."
"The host country, we know that that can be a good or bad thing. This is what the French team went through in 2019. It can be hugely disappointing as it was for France when they were knocked out. We're hoping to put Australia through exactly what France went through when they were the host country in 2019."
Australia vs France Prediction:
The Australian national team is enjoying a good run so far in the tournament, having already managed to repeat their personal best. However, the Socceroos have never been past the quarter-finals at a World Cup before. The home tournament, with all its privileges, offers a clear invitation to push for a new record. Yet, it will be incredibly difficult to accomplish, as the upcoming opponent — French national team — which has one of the most expensive squads in the FIFA Women's Top 5, is too impressive.
The Tri-Colours are gaining momentum and growing in confidence with every game they play, boasting a top-quality experienced squad. In the last round, Hervé Renard's wards were much attacking and rampaging while allowing the Moroccans to create absolutely nothing in response. At the moment, the simulation estimates the FFF as favourites to win this edition of the tournament (40.68%), while humble Australia have a slim 1.84% chance of winning, thus being an absolute statistical underdog (according to Economics Observatory). All this doesn't speak in favour of the hosts of the World Cup 2023, hence we are looking for a French victory.
Having assessed the patterns of play of both teams, we can expect mutual goal-threatening activity in the upcoming confrontation. Having played a draw in the opening round, the French women started to play spectacularly and productively, finding the back of the net 16 times in 3 recent matches (5.33 per game on average) — a phenomenal figure. The Austrian national team, on the other hand, recorded 11 goals which is a 3.67 average per game over a similar distance – not a bad performance either. Given this, we can expect that the match will not be stingy on goals.
Parimatch News staff prediction:
We say: France will not lose and the match total will be more than 1.5 – Yes.
Don`t miss out 👉: 2023-24 La Liga Title Contenders and Battle for Golden Boot