ATK Mohun Bagan vs Bengaluru postponed due to Covid-19 outbreak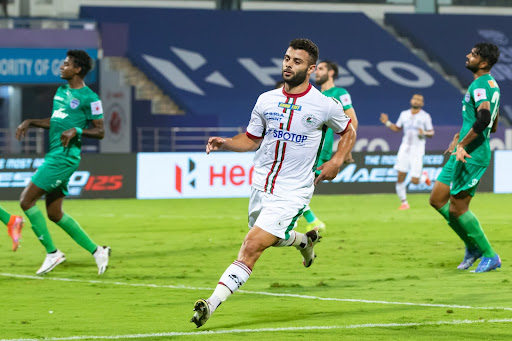 Second consecutive match called off for ATK Mohun Bagan due to the spread of Covid-19
Indian Super League announced that the fixture between ATK Mohun Bagan and Bengaluru for the standard kick-off time on Saturday has been postponed due to less number of players available to play the match in the Mariners' squad due to Covid-19 and injuries.
The ISL released a statement after calling off 'Match 61' of the ongoing 2021-22 ISL season between two of the most followed teams in the league.
"Hero Indian Super League (ISL) announces the postponement of the match between ATK Mohun Bagan and Bengaluru FC scheduled to be played on Saturday, January 15, 2022, at PJN Stadium in Fatorda."
"Each match is assessed on a number of factors including the ability of the clubs to field a team; the severity of Covid-19 breakout at the club(s); and the ability of the club personnel to safely prepare for and play the match."
"The health and safety of all personnel in various bubbles remain our priority, and the League & Clubs will continue to monitor the situation and act accordingly."
Also read: ATK Mohun Bagan vs Odisha postponed due to Covid-19 scare
According to certain reports, many players from both camps have tested positive for Covid-19 leaving both squads thin in strength forcing the league committee to postpone the high-profile fixture.
The rescheduled match is likely to be played on a later date in February with the ATK Mohun Bagan vs Odisha fixture yet to be given a new date as well.
Earlier this week, Goa and Odisha played their respective matches despite many players being ruled out due to the spread of Covid-19 but played their respective matches as more than 15 players were available in both squads. The two clubs have been fighting all the prevailing situations in a strict bio-bubble without the facilities of using the dressing room in the stadiums to stop the further spread of the virus inside the bubble.
The full extent of how much damage will be caused to the league in terms of postponements will be known in the next 72 hours as the league committee continues to assess the special issue with all stakeholders involved in the decision-making process as well.