AS Roma vs Bayer 04 Leverkusen. Prediction and Preview. Probable Lineups, Team News, Stats and more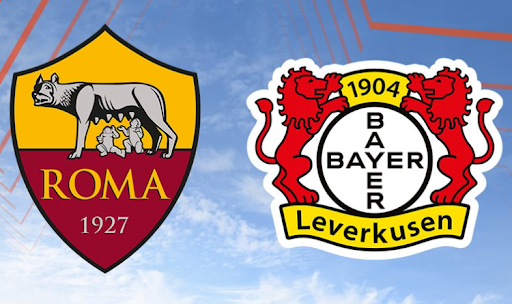 Roma are to face Bayer in the Europa League semi-finals. Can Xabi Alonso, a pupil of the legendary Jose Mourinho, surpass the master?
AS Roma will host Bayer 04 Leverkusen in the UEFA Europa League semi final match at Stadio Olimpico. The fixture will take place on Friday, May 12, beginning at 00:30 IST.

What can we expect this Friday night? Parimatch News will tell you everything you need to know ahead of the upcoming match.
Don`t miss out 👉: Top 6 teams to record 100 points in the EFL Championship
Roma News & Current Form:
Roma remain unbeaten on the international stage under Jose Mourinho. Yes, local failures do occur, but they do not affect the Italian club's tournament prospects, as the Romans won the UEFA Europa Conference League the year before and have now reached the semi-finals of the Europa League.
Last time round, the Wolves beat Feyenoord Rotterdam FC with great difficulty when it came to overtime in the return leg, where the Yellow and Reds still edged their opponents (4 – 1). FC Red Bull Salzburg and Real Sociedad FC were also beaten in the play-offs.
Roma, meanwhile, have been unable to win in four games in Serie A, falling to seventh place in the table. The gap to the UEFA Champions League zone is five points, so it is likely to have a chance of reaching the main European cup only through the Europa League.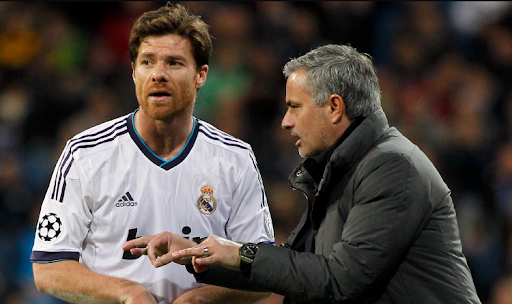 The good thing is that José Mourinho is an experienced specialist who has not lost a single encounter in the European Cup play-offs in the last two years. He became the first coach to collect all three current European cups in his trophy collection. The Italian side are well aware of the value of a home game, which is why they have won all their previous cup encounters at the Olimpico.
The Wolves create a lot of chances, but often fail to execute them. As a result, the team regularly has a wrenching end to the game. 20 of their 65 goals in all competitions this season have been scored after 75 minutes.
Roma have a quality selection of players, particularly in attack, but they depend heavily on Paulo Dybala. The Argentinian has scored 16 goals in all competitions this season. He has taken part in every third goal of Giallorossi. His absence has been acutely felt in recent Serie A matches.
However, against a backdrop of problems in attack, Roma's main strengths cannot be overlooked. Jose Mourinho has made progress in his team's goal area performance, conceding 33 goals in 34 appearances for Roma. Only three teams in Serie A have conceded less.
Don`t miss out 👉: West Ham United vs AZ Alkmaar: Preview and Prediction
Bayer Leverkusen News & Current Form:
Jose Mourinho's coaching career is so long that his former charges are coming up against him. Xabi Alonso played 151 times under Jose Mourinho at Real Madrid CF between 2010 and 2013 and will now lead Bayer against Roma in the Europa League semi-final.
And will also swing for positive results and attacking football, as Bayer can't do otherwise. They are a young playing team. So far, they have not had any top-level opponents in the Europa League play-offs, and now they face a very serious test in the form of a battle with the Wolves.
Since Alonso's appointment, the club's results have been admirable. The team got out of a difficult crisis and gained momentum. In fact, only recently the club drew a line under the 14-match winning streak, losing to FC Cologne (1 – 2) in a Bundesliga match. Had it not been for a disappointing start to the season under Gerardo Seoane, the Black and Reds would have been in contention for the league title.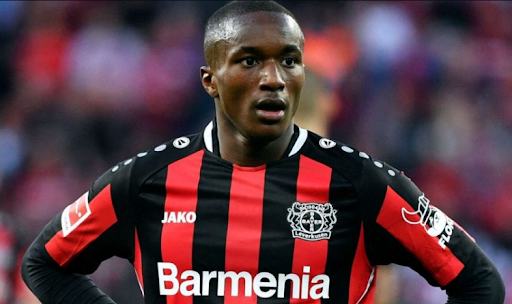 But the club are now sixth in the German championship, which means they need to secure a spot in the Eurocup zone, with 48 points after the 31st round. The gap to the nearest pursuer VfL Wolfsburg is two points.
In the current European competition, Bayer reached the Europa League semi-finals for the first time in 21 years after overcoming FC Union Berlin 4 – 1 on the road. Bayer Leverkusen have been in the last four of a European competition for the first time since 2002. They reached the UEFA Champions League final back then, losing 2 – 1 to Real Madrid.
It should come as no surprise that Real Madrid management see the Spaniard as a potential replacement for Carlo Ancelotti. Even Tottenham Hotspur FC president Daniel Levy is prepared to pay the compensation fee outlined in Xabi Alonso's contract in order to get him in his team.
In the last 15 official matches, the Lions have left the field only twice without a result, scoring 31 goals. Sardar Azmoun took part in five of them. The striker has scored four goals and given one assist. Since the arrival of Xabi Alonso, the Iranian forward has emerged as an alternative to Patrick Schick.
Roma form guide: W-W-L-D-D-L
Bayer Leverkusen form guide: D-D-W-W-D-L
Roma vs Bayer Leverkusen Head-To-Head Record:
| | | |
| --- | --- | --- |
| Roma | Draw | Bayer Leverkusen |
| 1 | 3 | 1 |
October 19, 2004: Bayer Leverkusen 3 – 1 AS Roma (UEFA Champions League);
November 3, 2004: AS Roma 1 – 1 Bayer Leverkusen (UEFA Champions League);
July 29, 2007: Bayer Leverkusen 2 – 2 AS Roma (Club Friendlies);
October 20, 2015: Bayer Leverkusen 4 – 4 AS Roma (UEFA Champions League);
November 4, 2015: AS Roma 3 – 2 Bayer Leverkusen (UEFA Champions League).
Roma vs Bayer Leverkusen Predicted XI:
Roma possible starting lineup (3-4-2-1): Patricio; Mancini, Cristante, Ibanez; Zalewski, Matic, Wijnaldum, Spinazzola; Pellegrini, Dybala; Abraham.
Bayer Leverkusen possible starting lineup (3-4-3): Hradecky; Kossounou, Tah, Hincapie; Frimpong, Andrich, Tapsoba, Bakker; Diaby, Adli, Wirtz.
Statistical preview of the match Roma vs Bayer Leverkusen:
Roma's First XI average age is 28.8 years.
Bayer's First XI average age is 24.5 years.
Roma have won their last 3 matches at home in the Europa League.
Bayer are unbeaten in 14 of their last 16 games.
In the last 5 games Roma conceded on average 1.60 goals per game, while they scored on average 1.40 goals per game.
In the last 5 games Bayer conceded on average 0.60 goals per game and scored 1.40 goals per game.
Bayer were victorious in each of their three knockout matches in Europe this season, managing to score nine goals while only allowing three goals scored against them.
In the 1987/88 season, Leverkusen secured the UEFA Cup title by triumphing over Espanyol in a penalty shootout.
Roma's top scorers – Paulo Dybala (15+7), Tammy Abraham (9+5), Lorenzo Pellegrini (8+9).
Bayer's top scorers – Moussa Diaby (14+9), Jeremie Frimpong (9+9), Adam Hlozek (6+5), Amine Adli (6+4).
What has been said before the match:
Coach of Roma Jose Mourinho about the opponent's coach:
"I would say Xabi Alonso: his father was also a coach, so he grew up in a similar way to me. Then he became a player; a much better player than I was, of course. He became a top player: his position on the pitch meant his knowledge of the game was very high."
"He played in Spain, in England and in Germany. He was coached by Pep Guardiola at FC Bayern Munich, by myself at Real Madrid, by Carlo Ancelotti at Madrid, by Rafa Benitez at Liverpool FC. If you put all that together, I think Xabi has all the conditions to be a very good coach."
About the opponent he said:
"What I'll say is that Bayer Leverkusen are the team that I've watched in Europe this season that are the best on the counter-attack. If he might like a different style of football, that's something else. In the meantime, he's showing real quality as a coach and the pragmatism to play in a way that's suited to his players. They defend in numbers and they're almost impossible to stop on the counter."
"They are very dangerous at this stage of the game. They defend, wait for the opponent to lose the ball and then they are difficult to stop because they have fast players. It's a top team at this stage."
"If tomorrow we play a balanced game and achieve a balanced result, I'll be happy."
Bayer 04 Leverkusen sporting director Simon Rolfes ahead of the Europa League semifinal game:
"We need to bring a lot of discipline to the field tomorrow. Roma will engage the audience and try to disrupt our flow of play. We must stick to our game plan, then we have a good chance."
"The game will definitely be very exciting, as two teams with different approaches face each other. We have a clear plan, and we will see who can prevail in the end."
"Although José Mourinho is Portuguese, the style of play of his teams fits well in Italy. His footballing DNA is always focused on a well-organized defense. This is also a characteristic of AS Roma."
"The excitement is building, and the anticipation for the semi-final is enormous. This clash is a great opportunity and a big challenge. We have the qualities to hurt Roma, and we intend to utilize these strengths."
Roma vs Bayer Leverkusen Prediction:
Experience and maturity have a lot of influence in the knock-out rounds of the big tournaments. Xabi Alonso's Bayer might be a lively and interesting team, but they're still too young and mood-dependent. At the same time, with all else being equal (the team's recent unstable form), José Mourinho has a great deal of applied expertise in the European competitions. Most importantly, he has a calming and inspiring confidence before the match, and that spills over to the players. For the Portuguese, this is just their 224th game at the Euro-Arena, albeit an important one.
But his vis-a-vis, the 41-year-old Spaniard, who has already attracted the attention of many top clubs while only coaching at the senior level since 2019, could have unnecessary problems with expectations and nervousness. Oh, and one of the youngest teams in the tournament at his disposal (23.9 as an average age) is unlikely to travel to Rome in serenity.
What's more, the home support factor will play a big part here. The Special One rested both his key players, Abraham and Dybala, in the last contest and have made it clear they are focused on securing a trophy. Understandably, after a run of unconvincing matches, their chances of making it into the top-four in Serie A have wilted. At the same time, there is another avenue to the UCL 23/24 – winning the second-tier UEFA Europa League tournament, still quite a prestigious one. In order to do that, they should focus absolutely all their energies on the remaining 3 matches, the tournament specificity of the approach to the games is perfectly familiar to the Portuguese, who can boast victories in the UEFA Cup, Champions League (x2), Europa League and Conference League. The latter, by the way, José won with Wolves last year. So, the memory is fresh, and with the help of the existing blueprints, it will be much easier for the Italians to succeed at this stage.
Dybala and Co. will want to settle things swiftly, and for that they need a confident home win over Bayer. The Wolves are unlikely to take aim at a thrashing, but a victory is a must for Mourinho's boys.
Will the Germans be able to do something about it? Not a small chance: Wirtz, Adli and, above all, Diaby offer tremendous pace up front, they just might not be caught up by the defenders in one of the lightning-fast counter-attacks. And not a lot of them are needed to find the back of the net at least once.
Don`t miss out 👉: Juventus Vs Sevilla: Preview and Prediction
Parimatch News staff prediction:
We say: Both teams will score; AS Roma will win with an individual total over 1.5 – Yes.