AC Milan vs Juventus. Prediction and Preview. Probable Lineups, Team News, Stats and more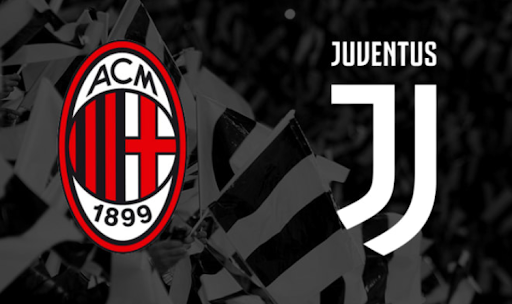 The age-old rivalry will delight us with quality football
AC Milan will host Juventus in the Serie A ninth-tour match at the San Siro. The fixture will take place on October 8, beginning at 21:30 IST.
On Matchday 9 of Serie A, the reigning champions take on the Italian record holder for most titles won. Juventus have been busy rebuilding their squad in the last couple of years, while AC Milan, under Stefano Pioli, have shown attractive football with a good balance of attacking and defensive action. At the start of the season, the Red & Blacks were ranked much higher than the Black & Whites and a handful of recent performances by the teams have confirmed the hypotheses. Right now, Milan's display is much more composed and stable. One thing's for sure, Saturday will see a tremendous contest that could go either way.
Parimatchnews will tell you everything you need to know ahead of the upcoming match.
AC Milan News & Current Form:
Stefano Pioli and his men have a demanding challenge this year. There is a need to reassert their status and the non-randomness of last season's Scudetto. Few stakes were placed on AC Milan until the final rounds of the league season, but the team managed to show character and win games where mistakes were not allowed. Inter, on the other hand, slipped and handed the championship to their cousins. The work of the head coach is clearly recognisable. The management should be commended for having been able to give Pioli time as well. Now the progress of every player can be noticed. And even the departures of leaders like Franck Kessie have had a minimal impact on the performance of the squad.
Although there is still a long way to go until the end of the championship, the trends are clear. The Rossoneri will try to defend their title. Another thing is that the team will have to fight on several fronts, already in the UEFA Champions League, and soon the Italian Cup will be added.
So far, the Rossoneri are slightly behind the leading group: Napoli and Atalanta are three points ahead of Milan, with Udinese two. Stefano Pioli's side slipped down the standings following their 1-2 defeat at home to Napoli in the previous round. The Neapolitans slapped the Rossoneri with their sole defeat in eight rounds.
However, the Red Devils are struggling defensively. They conceded nine goals in eight rounds – ninth best in the league. Milan have registered just one clean sheet in 11 games in all competitions – a nil draw with Sassuolo in Serie A.
On Wednesday, Stefano Pioli's side travelled to London to face Chelsea in the third leg of the UCL group stage, and they failed to come to grips with a 3-0 defeat at the hands of a formidable opponent. Milan were extremely disappointing in their encounter, losing to the English on all counts. It was the worst Rossoneri football of the season.
The capital lads were no better at the previous round of the Italian championship too. Indeed, Milan beat Empoli away with a 3-1 score, but the Red and Black have only scored their second and third goals in injury time.
The reason AC Milan have not been at their best recently is their overcrowded sickbay. Calabria, Kjaer, Maignan, Florenzi, Theo Hernandez and, finally, Zlatan Ibrahimovic are players who would have featured in the starting line-up had they been available to play. Only Theo Hernández will be back from the injured list for the Juve game.
Don`t miss out 👉: Top 10 clubs with the highest net spend in the past decade
Juventus News & Current Form:
The Old Lady are in their second year of reinventing their game and have yet to find it. The kind of Juventus that has recently enjoyed tremendous stability over the last ten years is nowhere to be seen. Massimiliano Allegri is doing his best, but the team are failing to pick up points where they need to do so, given their status and their line-up. The Black & Whites have lost just once so far, but they have drawn four times already. Losing in Milan is not an option and they could end up following the path of Inter, who are getting more and more stuck in the middle of the standings. Allegri may complain about injuries, but unlike the Rossoneri, this is gradually becoming a thing of the past. In particular, Federico Chiesa, the one the Bianconeri fans are most looking forward to seeing on the pitch, is already training with the general group.
Paul Pogba who has come on as a potential key player is still missing.
The pause for national team matches has had a positive impact on the Turin club's performance. Ahead of the Milan clash, Juventus enjoyed two straight victories. First, Massimiliano Allegri's side beat Bologna 3-0 in the domestic championship. Then, in the Champions League, they beat Maccabi Haifa 3-1.
But such matches, based on the trends of recent seasons, can be followed by something opaque, as was the case with Monza (0-1).
All the more so because the UCL match was particularly shaky. The situation in which the rival Maccabi found themselves is unprecedented in the history of modern football. The Turin meeting between the two teams came on the religious holiday of Yom Kippur, a day when Jews are obliged to fast. This means refraining from eating for around 25 hours. As a result, six key players did not appear in the starting line-up for the match. These players' bodies were exhausted, and four of them only came on as replacements midway through the second half. Despite all this, the Old Lady had serious difficulties against such an opponent: although they won 3-1, the Israelis' players hit the Bianconeri's woodwork on as many as 3 occasions.
AC Milan form guide: D-W-W-L-W-L
Juventus form guide: L-D-L-L-W-W
AC Milan v Juventus Head-To-Head Record:
| | | |
| --- | --- | --- |
| AC Milan | Draw | Juventus |
| 77 | 68 | 92 |
AC Milan and Juventus played for the first time in 1901. Juve had a winning streak of nine in a row against AC Milan in 2017-2019, but in recent years the teams have played with mixed success.
Serie A. 23.01.2022, AC Milan v Juventus 0 : 0.
Serie A. 19.09.2021, Juventus v Milan – 1 : 1.
Serie A. 09.05.2021, Juventus v Milan – 0 : 3.
Serie A. 06.01.2021, AC Milan v Juventus – 1 : 3.
Serie A. 07.07.2020, AC Milan v Juventus – 4 : 2.
AC Milan v Juventus Predicted XI:
AC Milan possible starting lineup: Tatarusanu; Dest, Kalulu, Tomori, Hernandez; Tonali, Bennacer; Krunic, Diaz, Leao; Giroud.
Juventus possible starting lineup: Szczesny; Danilo, Bonucci, Bremer; Cuadrado, Locatelli, Rabiot, Kostic; Di Maria, Vlahovic, Milik.
Statistical preview of the match AC Milan v Juventus:
Milan have not lost in 15 of the last 17 games.
Milan have scored and conceded in 6 of the last 7 games.
In four home games, AC Milan have lost one to Napoli.
Milan have scored less than 2.5 goals in 11 of the last 13 Serie A home games.
Milan have not won in 15 of the last 17 games against Juventus.
Juventus have not won in each of their last 6 away games.
Juventus have scored less than 1.5 goals in each of their last 5 Serie A away games.
Milan are one of the most productive teams in this Serie A, with 16 goals in eight rounds so far. Juventus have registered 12 goals.
Serbian Dusan Vlahovic is the Juve's top scorer with 5 goals.
Rafael Leão and Olivier Giroud are Milan's top scorers, scoring 4 goals each.
Rafael Leão also leads the team in assists with four resultive passes under the belt.
What has been said before the match:
Stefano Pioli, the AC Milan gaffer:
"During a season, there are two or three games that carry more weight, and coming up against Juventus is of particular importance for many reasons. The motivation is there and would have also been there against any other opponent. We're all responsible for the performance in London, and we're determined to show that we're a different team compared to the one that showed up on Wednesday."
We put the game in London behind us straight away and we'll revisit it from Sunday "onwards. The players are eager to react. This doesn't necessarily mean we'll win because opponents exist too, but we won't be lacking in desire, motivation and determination."
"We have solutions and will find them as we look to be as varied as possible in attack and not give Juventus any reference points. Usually, they start matches high up the pitch before dropping back. Tomorrow, it'll be very important not to get the simple things wrong."
Massimiliano Allegri, the Juve gaffer:
"It's Milan-Juventus. We're playing against the Italian champions and tomorrow will be a more difficult game than usual because they come from a bad defeat in London and will want to make up for it. It will be a good match, a wonderful sporting evening in a full stadium. There are all the conditions for us to be able to put in a good performance."
"We are ready to play this match. Milan at the moment is ahead of us in the standings, they are a strong team and are very dangerous when the pitch is open. They have players of great technique and speed, players like Rafael Leao who can shift the balance of a match and in addition, they'll be playing in front of their fans. It will take focus and character, it will be a good test for us."
AC Milan v Juventus Prediction:
Both teams have a shaky defensive profile, with Milan conceding more than 1 goal a game in Serie A while Juventus have managed to secure only 1 сleansheet in their last seven matches in all competitions. In addition, the Rossoneri are also exceptional offensively, scoring an average of two goals per game in the league with Leao and Giroud being on fire. Similarly, the Bianconeri have played two very good games in a row and scored three goals in each, while their opponents have suffered a number of injuries in defence – most notably to their main goalkeeper, Mike Maignan. We are expecting an exchange of goals.
Don`t miss out 👉: Top 5 contenders for Golden Boot in ISL 2022-23
Parimatch News staff prediction:
We say: both teams to score – Yes.