5 Players Tottenham Hotspur could sign ahead of the 2023-24 Premier League Season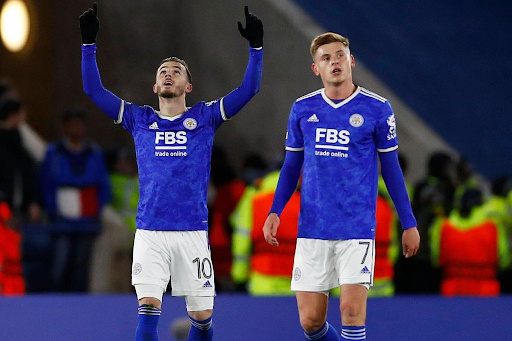 James Maddison (left) and Harvey Barnes (right) faced relegation with Leicester City in 2022-23
Premier League giants Tottenham Hotspur is all set to enter the transfer market with yet another transition period on offer as they try to rebuild the squad for the 2023-24 season.
Having finished eighth in the Premier League in 2022-23, the upcoming season will be a challenging prospect for the North London side as they look to attract a host of players while they won't be playing European football for the first time since the 2009-10 season.
While lucrative targets remain on offer, Spurs are expected to go slow in the market as we take a look at five players who could make their switch to North London for the 2023-24 season.
#5 Tosin Adarabioyo
A player who went under the radar at Fulham last season, Tosin Adarabioyo was one of the main reasons the West London side avoided relegation from the Premier League with ease. The central defender could be one of the targets for Spurs having seen the departure of Clement Lenglet while Davinson Sanchez could also be offloaded soon.
Fulham opted to trigger an automatic extension clause in his contract which now sees him stay at the club until 2024.
However, with the 25-year old will be a free agent in 2024, Fulham could look to offload the Spurs target this season if they are to acquire some return from the deal. Adarabioyo was in the heart of Fulham's defense that also saw him make 30 tackles while also scoring a goal.
#4 Conor Gallagher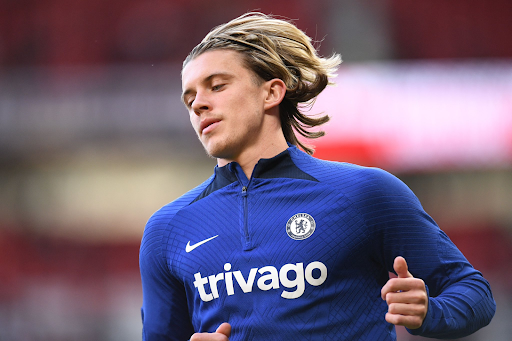 Another player who could make his switch from West London to North London could be Conor Gallagher as his future remains in doubt with Chelsea. Gallagher made 45 appearances for the Blues last season, with 35 of those coming in the Premier League.
To balance the homegrown player's sheet, Gallagher could be sold by new boss Mauricio Pochettino and Spurs remain a likely destination for the former Crystal Palace loan star. A bid of around £30 million could see Gallagher make the switch across the town in the English capital.
While Spurs would like to bring in Gallagher, they will have to work on the unfinished prospect as he lacks finishing in the final third. Last season, he scored only three goals and provided only one assist with numbers not in his favour.
On the flip side, in his entire Premier League career, he has made 99 appearances where has accounted for 13 goals and six assists while playing for the likes of Chelsea, Crystal Palace (loan), and West Bromwich Albion (loan).
#3 Harvey Barnes
Maddison's teammate at Leicester, Harvey Barnes is also on the radar of Spurs as they try to find the perfect balance in the middle of the park. The North London club would look to add more solidity to the attacking midfield as they try to find a perfect backup to Dejan Kulusevski if he gets injured.
What makes his transfer more interesting is the homegrown talent which would help Spurs balance the squad sheet with Premier League clubs obliged to use certain players in the squad. As things stand, Tottenham have reported to have launched a joint bid of £50 million for both Barnes and Maddison.
Barnes was Leicester's top scorer in the 2022-23 season with 13 goals and played an attacking role from the midfield. However, he did not flourish in the playmaker role which saw him provide only one assist all season. So far in his Premier League career, he has made 146 appearances which accounts for 35 goals and 25 assists with all coming for the Foxes.
#2 David Raya
The Brentford goalkeeper has been in excellent nick of form which saw him keep 12 clean sheets in the 2022-23 season of the Premier League. David Raya will be an interesting prospect for Spurs as they look to replace Hugo Lloris in the goal.
Lloris has been an excellent servant to the club for more than a decade having signed in 2012, but his best days are behind him and Raya is the ideal name to replace him. Brentford value Raya at £40 million while Tottenham want him at a cut-price deal to replace Lloris. As things stand, with his contract set to expire in 2024, Brentford would want to cash in on Raya before he becomes a free agent.
Raya recently won the Nations League with Spain which saw him add his first international trophy to his collection. With 62 clean sheets since making his move to the Premier League, Raya remains a hot prospect for Spurs while Manchester United are also monitoring the situation very closely to replace David de Gea.
#1 James Maddison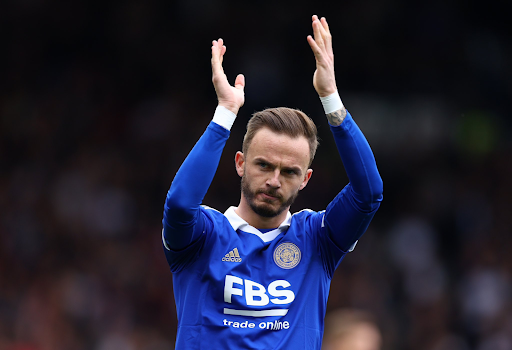 The talented English youngster enjoyed a superb spell wearing No. 10 at Leicester City and will be a top target for Daniel Levy in the transfer window having faced relegation with the East Midlands club.
James Maddison still has a lot to offer in the Premier League having excelled under Brendon Rodgers where he saw the team finish in the top five twice and also lifted the FA Cup. Spurs have still not found the perfect and ideal replacement for Christian Eriksen, since his departure in 2020, but in Maddison, they could seal the deal that is valued at around £30 million.
In the 2022-23 Premier League season Maddison scored 10 goals and provided nine assists but could not help his team avoid relegation from the top tier of the English football pyramid. In his entire Premier League career he has scored 43 goals and provided 32 assists while playing in 163 matches for the Foxes.