5 players Juventus must sell ahead of the 2022-23 Serie A season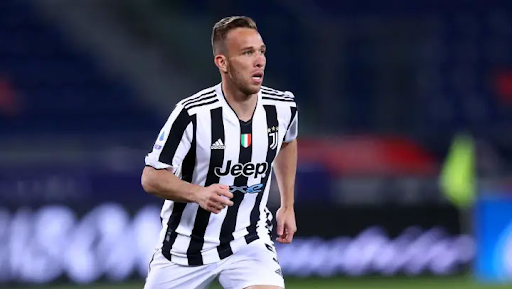 Arthur Melo could be on his way out
The Italian top flight, Serie A might be one of the most competitive leagues among the 'top five' currently, but for an entire decade, it was a completely one-sided affair. Juventus won their 28th Serie A title in 2012, and it started an era of glory at Turin.
Over the next nine years, the Old Lady increased their title count to 36, and as they were getting stronger and stronger with each passing season, the two teams from Milan were embarking on a path of slow decline.
However, the last two seasons have seen a role reversal in Italy. Partly due to their financial constraints and partly because of their own wrongdoings, Juventus have fallen from grace, while AC Milan and Inter Milan have reclaimed their position as the powerhouses in Serie A.
To get them out of their misery, the club has gone back to their old manager, Massimiliano Allegri, and while it might not be visible from their results, Juventus has already made progress. They have signed two top-quality players for free this season – Paul Pogba and Angel Di Maria, but Allegri knows very well that his squad needs more additions, and for that, he might have to first sell a few players.
Check out five players Juventus must sell this summer in the transfer window:
#1 Arthur Melo
The case of Arthur Melo is a strange one. When Juventus decided to pay €72 million for him in 2020, the move did not make much sense, but after two years, it certainly does not make any sense now. The Old Lady should consider themselves lucky if they can recuperate even a fraction of the transfer fee they had paid.
Melo has made 30+ appearances in both of the two seasons he has played at Turin but has failed to leave an impression. To add to his misery, his minutes in the Brazil national team have also taken a big hit. Hence, it is quite obvious that Juventus will look to sell him.
#2 Alex Sandro
A few seasons ago, Juventus received plenty of offers for Alex Sandro, who was considered one of the best left-backs in the world back then. The Italian giants then decided not to sell the Brazilian, but in the last couple of seasons, his form has taken a dip.
Sandro has not been up to the mark in the last two seasons, and the chances of a comeback do not seem to be high, given the fact that he is now in his thirties. To top it all off, Sandro's contract will expire next season, and from Juventus' perspective, selling him now will be better than losing him for free.
#3 Mattia De Sciglio
Mattia De Sciglio arrived at Juventus back in 2017, and in his first couple of seasons, he looked impressive. However, the right-back has been on a downward spiral since 2018, which has also limited his opportunities with the national team.
In the last season, the Italy international made only 13 starts in the Serie A, and in the chances, he was given by Allegri, he could not do enough to justify his place in the team. Hence, Juventus could try to sell the defender.
#4 Daniele Rugani
Daniele Rugani's story is a lot like De Sciglio's. He was a regular feature in the team till the 2017/18 season, but a dip in form saw him getting demoted to the role of a squad rotation player. Juventus sent him on two loans recently – to Stade Rennes and Cagliari.
However, he was not impressive in any of those loans, which is a reason why he was back in Juventus next season. The problem now, however, is that Rugani is not in Allegri's plans, and the chances of him featuring regularly are as good as nil. However, a move away from Turin will be beneficial from the player's perspective as well.
#5 Adrien Rabiot
Juventus signed Adrien Rabiot on a free transfer back in 2019, and back then, it was being dubbed as a great steal. However, three years down the line, Juventus are now looking to sell the player before they lose the player on a free transfer.
Rabiot has sporadically delivered decent performances, but overall, he has had a pretty unimpressive three seasons at Turin. While he still gets regular opportunities in the first team, Rabiot has not justified his place, and the arrival of Denis Zakaria will certainly work against him. Hence, both he and the club could be eager to arrive at a mutual departure agreement.