Trevor Noah and Jason Sudekis to Feature in the FIFA Face Off Part 2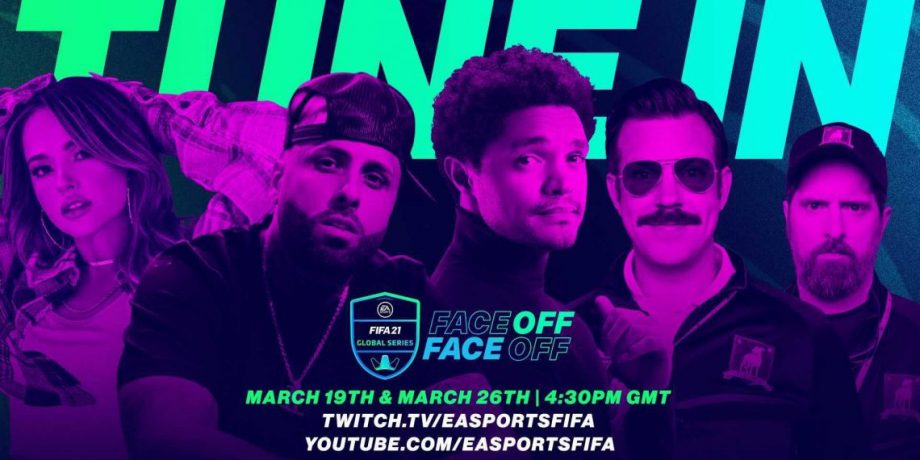 Electronic Arts, the popular game developing company, has revealed detailed info about their ongoing event called the "FIFA Face-Off". They have announced that the second part of this FIFA 21 live event will now feature eccentric celebrities from Hollywood including Daily Show comedian Trevor Noah and movie and TV star Jason Sudekis, along with several professional eSports players. The second part of the event will be telecast live on March 26, on the official Twitch channel of EA Sports.
The first part of the event was held on March 19, with Nicky Jam partnering with the English heart-throb "Fnatic Tekkz", as well EashVeraam17, the famous community winner. They took on NIP Ollelito from Ninjas in Pyjamas, Becky G, and J. Denman, another community winner.
The matchup on 26th will include Trevor Noah, the honorable host of Comedy Central's The Daily Show, alongside actor Jason Sudekis, the former cast member of the famous TV show Saturday Night Live (SNL). Sudekis will be playing in the event as Ted Lasso, the main character of the popular Apple TV show of the same name. Ted Lasso is a football-themed show and that ties up nicely with the event. His Ted Lasso cast member, Brendan Hunt, will also be participating in the Face Off event. The other celebrities to feature in the event are Becky G, the American Music Award-winning singer and music composer, along with Nicky Jam, the South American Grammy award winner.
Castro 1021, the famous FIFA player and online influencer, has been named as the host of the FIFA Face-Off event.
In part two of the event on March 26, the celebrities will pair up with several community winners to give them the chance to win a share of the $25,000 prize pool of the gaming event.
One of the best comedians of the 21st century, Trevor Noah, will partner up with NFG_Lisa from NFG Esports, and FUTHeda, the community winner. On the other hand, Jason Sudeikis, as Ted Lasso, will play with Jaime Álvarez, the FIFA pro and DUX Gaming player, and Cory_B, a community winner. This team will be coached by Brendan Hunt as Coach Beard. The event on March 26 will commence at 12:30 p.m. EST.