OFFSET Esports Joins Forces with devolo, Gears up for Rigorous CS:GO Bootcamp in Braga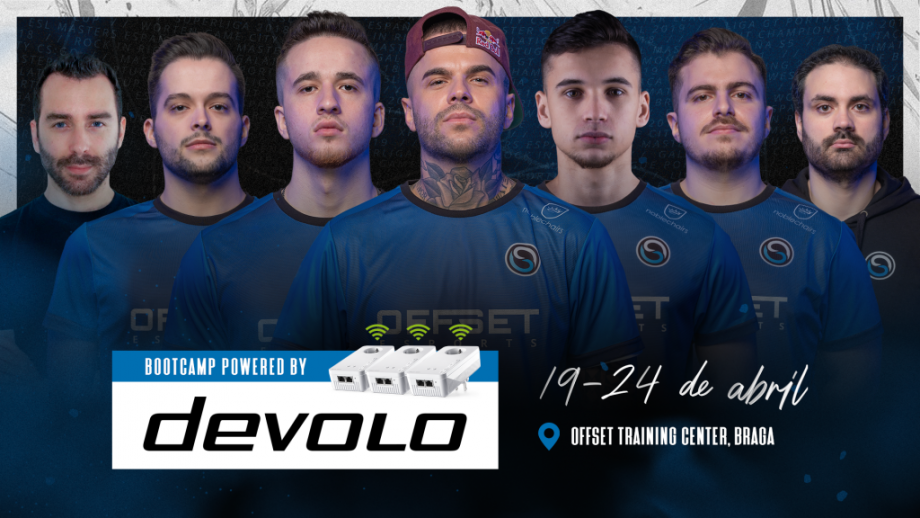 OFFSET Esports, the famous Portugal-based eSports organization, has mustered up a quickfire partnership deal with the popular European communication device manufacturing company called "devolo". The deal will directly lead to devolo being the title sponsor for OFFSET's upcoming CS:GO Bootcamp from April 19 to April 24 in the vast Portuguese city of Braga. 
The devolo products will be provided to the CS:GO roster of OFFSET in this boot camp, as it seems. But, apart from that, no other detail of the partnership has been disclosed by any of the parties.
The Country Manager of devolo in Portugal, Nuno Silva, was delighted with the deal. He stated in a press release after the announcement:
"The path to victory in esports is made with high-quality internet, which is why devolo decided to join OFFSET Esports in order to offer the best possible connections, either over Wi-Fi or Ethernet via powerline."
The upcoming boot camp for the OFFSET roster will be completely aimed at the development of the skills of the CS:GO players. The training camp is guaranteed to be rigorous and will help determine the future roster for the organization. The young prodigies who have come up the ranks at OFFSET will be raring to go and prove their worth and become a vital part of the team's internal spirit.
OFFSET Esports has stormed into the eSports market recently with one partnership deal after another. Among these deals, the Portuguese gaming company has joined forces with big names like TSUNAMI, the famous tech solutions giant, and noblechairs, the popular German gaming chair brand.
This deal between OFFSET and devolo will rely on both the organizations' performances throughout the aforementioned boot camp in Braga. If it comes good, this Portuguese-German tie may last for years, based on its suitable demographics.