Last Season's F1 Esports Champion Jarno Opmeer Signs for Mercedes for the Upcoming Season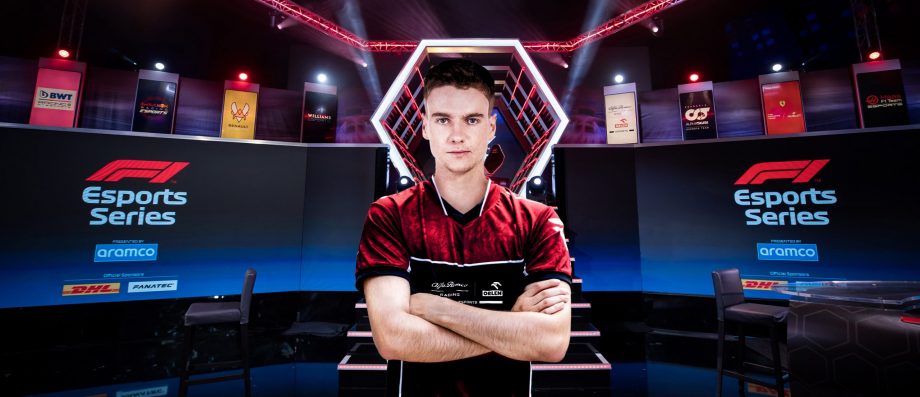 Mercedes has signed the ace F1 eSports champion of the 2020 season Jarno Opmeer, from their bitter eSports rivals Alfa Romeo, for the upcoming F1 eSports Pro League 2021.
Last year, the Dutch sensation became only the third individual (virtual) driver to take home F1 Esports' most prestigious drivers' championship, and also guided his team (Alfa Romeo) to a respectable second-placed finish in the F1 Esports constructors' championship.
Mercedes fans will now be able to breathe a sigh of relief as their new signing will surely cover up for the vacancy that was left by Brendon Leigh, who joined Ferrari from Mercedes, after spending three long years with them.
Opmeer, though, will not be the only one to join Mercedes this season, as he'll be joined by the former Shadow driver from McLaren's F1 Esports team, Dani Moreno.
Moreno made his entry into the pro F1 Esports scene last season with the Pro Draft competition and surprised one and all by becoming one of the standout entries into the virtual grid. He eventually finished the Pro Series 2020 holding the eighth spot in the championship, finishing just a few points behind former Pro Series champions Brendon Leigh and David Tonizza. Apart from a shaky-ish start to the season, Moreno was very consistent throughout the rest of it. He finished second at the Silverstone race and also topped off both the final two virtual races by finishing on the fifth spot.
Mercedes has also retained Bono Huis. His exciting team up with Opmeer and Moreno will be something to look forward to for every Mercedes and F1 Esports fan.
One of the best team strategists in F1 Esports, and the F1 MotoSport Strategy Director for Mercedes, James Vowles, expressed his sheer delight in a press release:
"We have a very strong new driver line-up with Jarno, Dani and Bono and it underlines our ambitions in the world of esports – we are here to compete at the front, in multiple disciplines and categories. We're very happy with this new driver line-up and it will help us take the next step in the development of our esports programme."
The trio is set to compete for Mercedes in the upcoming season of F1 Esports, set to start on Sunday, January 31.