GTA 6: News, Leaks, and Rumours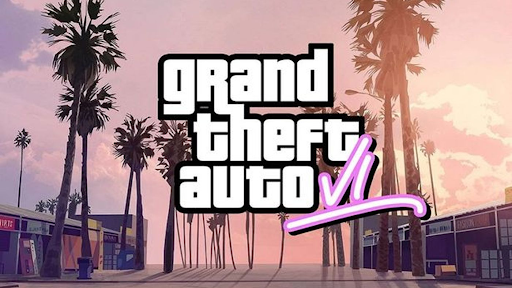 For a very long time, GTA 6 was little more than an ambitious dream by avid fans. Now that the game is officially in development, what can we expect from the next Grand Theft Auto title? 
Rockstar Games officially announced the making of GTA 6, which has become the most liked gaming tweet of all time. It had 595.6k likes, 102.2K retweets, and 40.7K quote tweets at the time of publication. These are some seriously impressive engagement numbers.
In this article, we have every bit of news on GTA 6, as well as details and rumours regarding the release date, setting, and possible features of the game.
Here's what we know about it so far.
Rockstar confirmed GTA 6 development is "well underway"
After years of rumours and reports, Rockstar Games has finally confirmed that they are working on a new Grand Theft Auto game, stating that it is "well underway". This is the first time that the studio has acknowledged anything GTA 6-related, so hopefully, we'll hear more news soon.
However, Rockstar Games briefly mentioned GTA 5's "unprecedented longevity," what's to come for GTA in the future, and more.
The company, however, did not mention any timeline for a release date. It's tough to tell what the release window for GTA 6 will look like, especially with GTA V going on nine years of existence. One thing's for certain, though, we're much closer to an official announcement now than we have before, since Rockstar revealed that the game is in progress.
Release Date
It seems that the wait for GTA 6 is going to be a few years longer. Jason Schreier, a popular Bloomberg reporter, has confirmed the rumoured 2025 release date. In a new GTA 6-focused video, moving away from his normal Battlefield and Call of Duty focus, he talks about various rumours and speculation he's heard over the last few months.
It's supposedly set in a modern version of Vice City and will feature an evolving map. Now, it's not clear whether parts of the map will be replaced every few months, similar to Fortnite and Warzone, but it could offer various ways of expanding GTA Online.
Reveal due this fall?
According to how Rockstar plans out its major releases, there seems a chance that the official reveal and first look at GTA 6 could happen this fall. Even with a planned 2024 release date, the timelines still add up for how GTA 5 was revealed and released, with nearly 2 years between those dates.
Rumoured Name
The GTA series has many variations when it comes to the title nomenclature, from regular Grand Theft Auto with a number to Grand Theft Auto: San Andreas. It has been rumoured that the next title will have both and will be called Grand Theft Auto VI(CE) CITY.
The map for the "Height Of Society" from GTA Online's recent racing DLC shows a potential hint of the next game being focused around Florida and Mexico. This could hint at the next location for GTA 6 since Vice City is based in Miami.
The story, Missions and Characters
It is rumoured that the game will feature a 70-to-100-hour next-gen story mode, and it's going to be filled with dozens of missions. It is also very likely that we will see an installation of around 200GB, so we could definitely see a very large campaign.
It is also discussed that GTA Online and Rockstar decided against a "Cops 'n' Crooks" game mode after the summer of 2020 brought police violence to public scrutiny after the killing of George Floyd.
Amongst other cultural changes, GTA 6 has had a lot of information revealed with a playable female protagonist, apparently a Latina woman, being included for the first time. Although there will be two playable characters based on Bonnie and Clyde.
Ned Luke, the voice actor for Michael, is rumoured to be working with Rockstar Games again. It has been theorised that this could be for an upcoming GTA Online DLC. Although, considering how the previous GTA titles brought back characters from previous games if only in small roles, this could also be the case with GTA 6.
Map Leak Suggests A Second Location
Rockstar Games has been quiet about the setting of GTA 6 and has kept it a complete secret so far, but there is a slew of different rumours and leaks. One of the first prominent theories was that GTA 6 would see the return of Vice City.
There have been reports of a leaked map that shows what appears to be an island similar to Florida, which is home to Miami and where Vice City is based on. Leaks also appear to show a second island, which you can see below.
On a GTA sub-Reddit, several gamers have speculated that this could be based on Rio De Janeiro, Brazil, which is yet another location that's been rumoured for many months for GTA 6.
If these leaks and rumours are to be believed, there could be an emphasis on boats and planes, which could open up the possibility of more hijacking missions and vehicle gameplay online.
NPCs
Rockstar Games has applied to patent a new technology called "System and Method for Virtual Navigation in a Gaming Environment." The new system will allow NPCs to act intelligently and react to situations and hazards in real time, and plan new routes if their current one is blocked. The NPC could also decide to avoid the highway altogether if the player is going on a 5-star rampage with a rocket launcher.
Cryptocurrency
Trusted leaker, Tom Henderson, recently revealed that cryptocurrency could play a part in GTA 6, being a method of currency in the game, with it being used by "higher-up characters that need it to transfer high amounts of untraceable cash fast."
He said,
"I heard recently that in GTA 6, some missions will reward you in bitcoin instead of cash for completing some missions. The stock market feature will return, with the addition of a broker for different cryptocurrencies. 
He continued, If GTA 6 incorporates this right, it's huge for crypto. To avoid misunderstanding, I'm referring to bitcoin in-game payments. These payments will come from the higher-up characters that need to transfer high amounts of "untraceable cash and fast."
This would be interesting to see and it certainly makes sense as Rockstar Games has always included the latest trends and pop culture in the GTA series.