Free Fire Holi Event: How to Get All the Free Rewards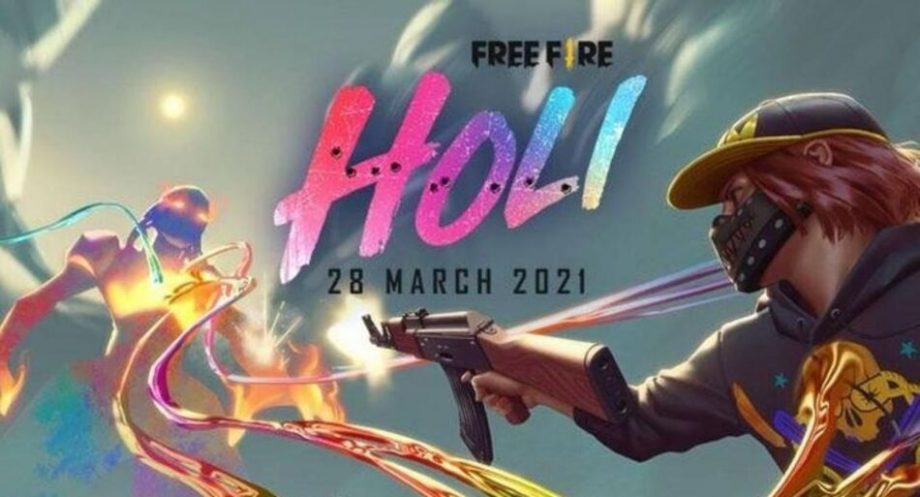 Garena loves the Indian audience! In order to keep them hooked, the popular Free Fire developer is hosting a grand celebration with Holi festivals in India in mind. They are now giving away free stuff as rewards for their huge Indian player base. By the end of this article, you will know about all the eSports rewards you can get for free on Free Fire today.
"Fight for Colours" is the title of this in-game Holi-themed event. The short teaser for the colorful event has already been released on Garena's official YouTube account. Like the event itself, the teaser, too, promotes the colorful Holi festivals in India
A huge lot of cube fragments are up for grabs without cost in the game today. This login offer can only be availed today. Thus, you'll have to claim this exceptional reward before it expires.
The event started on March 15, but the finale on March 29 holds the best offers and rewards for players from India. Within the event, the players have to finish multiple tasks and keep going forward. In the meantime, they also have to unlock different colors. With the unlocking of more and more colors, a player will be able to exchange them for different lucrative rewards in the subsequent stage. The best rewards, though, will be awarded to the ones who can defeat the demon in the last stage. One of the rewards is that you will be able to use the colors to redeem the brand new emote based on the One Punch Man.
All you need to do is to gather up these different colors and after you've done that, you can just go on and redeem them for the emote. If you fall short on numbers for the colors, you can also get some of the colors from your in-game friends through the share option. Remember, you'll need all the necessary colors to unlock the redeem option.
The celebrations are reaching their climax, and today is the day if you want these fascinating rewards. There are also some login offers. You can just log in to your account and avail yourself of some of these exclusive rewards. One of them is the Netherworld Troop Blade skin. You can also play different kinds of matches to get magic cubes as rewards.
All these exciting rewards are up for grabs for a short amount of time. Get them now, and dance to this official Holi song from the Free Fire Holi event 2021.