Blizzard Unveils Diablo 4 Seasonal Roadmap and Battle Pass: All You Need to Know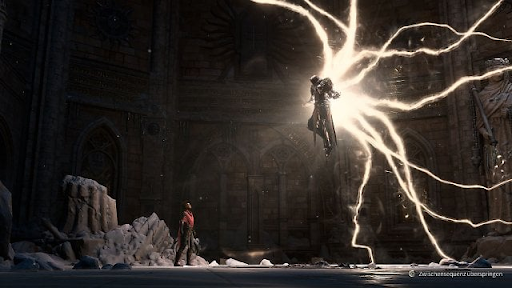 Blizzard Entertainment recently shared a piece of exciting news in their latest developer blog about their plans for Diablo 4, which includes the introduction of seasonal content and a battle pass system.
During a live broadcast for developers, the Diablo 4 team provided further insights into their future strategies for the game.
These strategies encompass not only the introduction of seasons but also the implementation of an in-game store, and various other exciting features. So, players can truly look forward to a wealth of novel elements and thrilling experiences in Diablo 4.
Through this article, our primary focus lies on the key features of Diablo 4 definitely. Therefore, without further ado, let's delve into understanding them.
Four Seasons
Blizzard has disclosed that Diablo 4 will feature four annual seasons, with the inaugural season commencing in July. Each season will boast a distinct theme, although the specifics remain undisclosed.
Nevertheless, it has been confirmed that the first season will not adopt a zombie theme, contrary to widespread speculation. The theme for the initial season will be revealed at a later date.
Every season will present a unique questline, acquainting players with both new and familiar characters and mechanics. However, this questline will only be accessible upon completion of the main campaign. Moreover, each season will introduce exclusive items and abilities that will be transferred to the "Eternal Realm"—the base game—once the season concludes.
The seasonal framework of Diablo 4 encompasses the "Season Journey", which aids players in rapidly levelling up their battle pass. To achieve this, players must accomplish chapter quests and obtain seasonal rewards such as crafting materials and "Legendary Aspects" for the "Codex of Power".
Completing quests will also grant players "Favor"—an in-game currency that can be utilized to enhance their battle pass level.
Battle Pass
Diablo 4 will introduce a Battle Pass system featuring three tiers: a free version, a premium version priced at $10, and an "accelerated" version priced at $25. The premium version encompasses all the content available in the free version, along with an exclusive cosmetic bundle and an additional 20 levels.
The free Battle Pass will consist of 27 levels that players can progress through to earn cosmetics and a currency called "Smoldering Ashes." This currency can be exchanged for "Seasonal Blessings," which may include XP, gold, and other advantages to aid players in advancing through the Battle Pass.
Blizzard ensures that Diablo 4 will not adopt a "pay-to-win" model, and the benefits obtained through the Battle Pass will not grant players in-game power without putting in the necessary effort. Many benefits will only become accessible once certain requirements are met.
Upon purchasing the premium version, Blizzard guarantees that players will not gain any in-game power; rather, they will receive cosmetic items and Diablo 4's premium currency, known as Platinum. This currency can only be obtained with real money and can solely be used for purchasing cosmetic items.
Game Store
Blizzard has reiterated that the cosmetics available for purchase in the shop of Diablo 4 will not impact gameplay. They explained that the game's essence lies in its dark, gritty, fantasy world, and the purchasable cosmetics will align with this theme.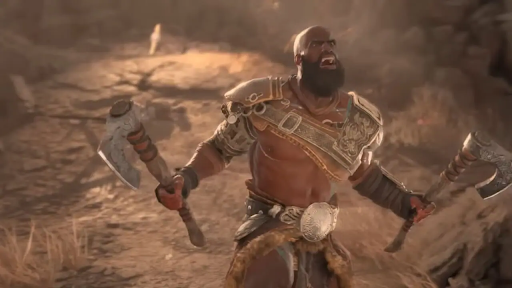 In contrast to the class-agnostic cosmetics obtained through the battle pass, the shop will offer cosmetics specifically designed to enhance class-specific fantasies, resulting in unique options for each class.
The shop aims to provide players with a platform for self-expression, allowing them to engage with it to their desired extent while exploring the realm of Sanctuary.
Similar to typical in-game shops, Diablo 4's shop will periodically rotate its selection of cosmetics, all of which can be acquired using platinum currency. Once a cosmetic is purchased for a particular class, it can be utilized by all characters of that class across the player's account, regardless of the platform they use to play the game.
Furthermore, players will have the opportunity to try on cosmetics before making a purchase. Blizzard emphasized the importance of transparency in the shop, enabling players to thoroughly examine any cosmetic they are considering to ensure it aligns with their preferences.
Blizzard added that the shop is designed to be intelligent, taking into account players' playstyle and aesthetic preferences. Based on this information, the shop will recommend cosmetics that complement the player's desired character persona.
Conclusion
All in all, the strategies for Diablo 4 are pretty typical for a game that includes a service element. This doesn't imply that they lack careful planning or persuasiveness. In fact, when examined, they closely resemble the structures of many online games that feature seasonal structures and battle passes.
Yet, there is still the lingering question of whether there might be any hidden surprises or problematic details. The mobile version, Diablo Immortal, faced a lot of criticism due to similar issues. However, there's optimism that the main game, considering its pricing, will be able to sidestep these challenges.