ASUS Unveils New Esports Program "ROG Academy" in India, with a Purpose of Building a Stellar CS:GO Team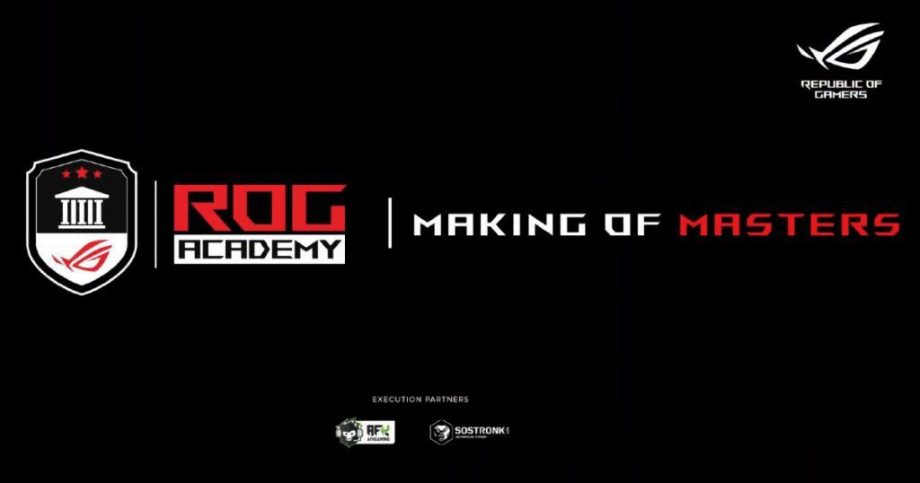 Tech giants ASUS has announced its latest Indian campaign "the ROG Academy" in association with Indian gaming newbies SoStronk. The initiative is aimed at finding no less than six talented and inherently professional CS:GO players from the galis of India.
Gaming has become quite a familiar phenomenon in India, thanks to the enormous influence of PUBG Mobile. Although, competitive gaming is still pretty much a taboo in the country, and is only developing as a real niche. Within its limited scope, Indian eSports has developed in the recent past, with the Indian market being considered as one of the most in-demand ones in the world of eSports. And CS:GO has been in the forefront of that progress.
ASUS has taken up that opportunity to launch their campaign, which will try to find the best CS:GO talent in India.
ROG Academy will be a three-month long incubation and training period for enthusiastic gaming talents in India who are ready to take a step in the right direction and conquer the world of eSports. The futuristic campaign will ultimately look to produce professional teams for each eSports game currently trending, but will start with CS:GO. SoStronk, the server-hosting company based in Bangalore, has been assigned with the training and coaching duties of the program by ASUS itself. AFK Gaming, the popular eSports organization from India, will also collaborate with SoStronk to develop these raw talents.
AFK Gaming's CEO and Co-Founder, Nishant Patel, stated the reason behind CS:GO being the first game in the ROG Academy program by saying:
"Counter-Strike is a 20-year-old series, In India, there is some predictability of a calendar that this ROG Academy team will be able to compete in once they've gone through the training regimen so that that's why Counter-Strike was a very obvious choice for the programme, to begin with."
The intense training program will be categorized for players with different in-game expertise, namely leader, lurker, liker etc. The objective of this long and hard campaign is to build a team of six that will be able to compete at the highest (international) level, and get into the top 10 eSports teams' list, in the region at least.
ASUS will award the whole team and sum of Rs 1,00,000 once the 3-month training program is completed successfully. The players will also receive a stipend of Rs 15,000 along with bonuses on a monthly basis during the training. Furthermore, the six players will continue to represent ASUS ROG for additional 3 months while participating in tournaments.
Business Head of ASUS India, Arnold Su, told the media:
"With ROG Academy, we aim to be able to provide a platform for the young generation to see what kind of opportunities are there in the gaming industry."
The three-month-long training module will be conducted online by CS:GO experts and gamers from all around the world. The courses will consist of both theoretical ones, as well as practical ones. Anyone enrolling, will have to attend at least 6 hours of online classes to be a part of the tournament at the end of it. The classes will occur every day of the normal week in India.
Despite India's progress in eSports recently, SoStronk's CEO, Prashant Prabhakar, thinks the country is still going through an ever-present gap of knowledge regarding gaming. He stated:
"It's not that we don't have talented players; We have always had talented players, but we've never really approached practice the right way in a professional setting and approached it from a data-driven context."
The campaign from one of the world's most influential tech companies, ASUS, will surely excite many aspiring Indian CS:GO players and gamers, in general. The registration process of the program will start on February 1 and end on February 10, 2021.