Woakes, Wood, and Brook maintain hope for England in the Ashes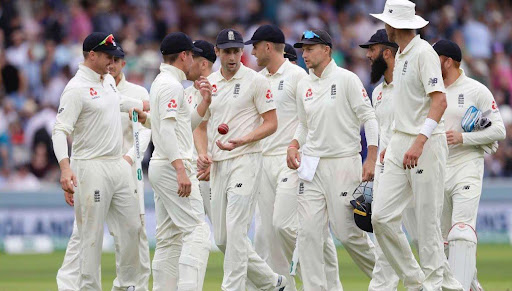 England defeated Australia by 03 wickets
Still existing is The Ashes. Harry Brook scored 75 on his home field to help England's batters to a three-wicket victory in a nail-biting run chase at Headingley. Chris Woakes and Mark Wood then helped England go over the finish line.
Australia struck frequently on the fourth day, leaving England in serious danger at 171 for 6. If Australia had won, they would have secured their first away Ashes triumph since 2001. Ben Stokes and Jonny Bairstow, the middle-order powerhouse, were among the two wickets Mitchell Starc took each side of lunch, serving as the front-runner.
England's greatest partnership of the game, 59 runs between Brook and Woakes for the seventh wicket, came before Starc's fifth wicket, Brook top-edging to cover, gave Australia another chance. However, Wood joined Chris Woakes and ended the run chase after picking up five wickets in the first innings to set up England for victory.
In order to reduce the number of players needed to just one, Wood hooked Pat Cummins over the fine leg for six, then cleared his front leg to smash Starc through cover. Alex Carey was unable to hold on after racing back towards the boundary rope and diving at full stretch onto his front with four to win after surviving a top-edged swipe from Starc.
As soon as the scores were knotted, Woakes opened the face and scythed Starc through for a four-point play, raising his arms in celebration before embracing Wood. England is still in the series despite being down two games to one going into the fourth Test on July 19 at Old Trafford thanks to the duo's all-around performance over the previous four days.
Before that Test begins, there will be a nine-day respite, which both teams will be appreciative of after another exhausting yet thrilling day in which both teams let the game slip from their grip. Long stretches of the game saw Australia trail, but it wasn't until Brook teamed up with Woakes that England began to demonstrate their superiority in the pursuit. Even at that point, there was a twist, but it materialized too late for them to make it home.
At the beginning of the fourth day, England still needed 224 runs to win, but they lost a wicket when Ben Duckett was struck in the shin by Starc and fell over to the off side. Ball tracking predicted that the ball would have struck his leg stump, therefore his review was powerless to save him.
After Brook filled in for the injured Ollie Pope in the first innings, it was unexpectedly Moeen Ali who left the game at No. 3, not Brook. The experiment was short-lived (Starc ripped out Moeen's leg stump with a 90 mph/144 kph rocket), but it provided the impression that England's batting lineup was more extensive. It was also essential because it allowed Brook to move back to position No. 5 in the order.
A change of ball in the 19th over resulted in a wicket in the 20th over, but Joe Root and Zak Crawley continued to trade boundaries either side of the drinks interval. Mitchell Marsh was smashed through the off side by Crawley's signature cover drive, but Marsh's subsequent ball was a tiny bit shorter and dragged the outside edge.
Brook started off well, beating Scott Boland via cover-point for back-to-back goals, but his partnership with Root was short-lived. Root tried to grab one that Cummins had shoved in short and angled down the leg side, but he gloved it through to Alex Carey. Even if it wasn't his greatest shot, Cummins continued to outperform Root in their head-to-head matchup.
A veteran of Headingley run chases, Stokes smoothly worked his opening ball away through the leg side for four. However, he was choked down the leg side in the second over following lunch, flicking Starc through to Carey to fall for just 13. As he significantly influenced a second straight Test, Starc grinned wryly.
Bairstow joined Brook, who had reached 42 after a few false starts in the beginning of his innings, but he did not stick around for very long. After scoring 78 on the first day of the series, Bairstow added 63 runs over his next five innings. He inside-edged his sixth delivery for four, beyond his leg stump, then chopped his eighth onto his middle stump, beaten by Starc's movement back into him.
Australia saw a chance. They were four wickets away, and Woakes didn't exactly project composure in the beginning, frequently playing and missing and picking up boundaries with both bat edges. But because Cummins was hesitant to use Todd Murphy, who only bowled two overs on the last day, Australia was forced to rely on its three primary seamers.
Brook reached his second consecutive half-century in 67 balls, but both batsmen continued to keep Australia's fielders on their toes, especially when they were up against the short ball. Before the break for beverages, top-edges looped up tantalizingly without going to hand and the ball frequently beat the bat.
However, Brook was hurried by Starc's short ball and spooned a catch to cover via the top edge, limping off with 21 runs still needed. Brook smashed boundaries away through point off Cummins and the less-seen Murphy. However, England only needed 14 balls to knock them off.
An adrenaline-fueled Wood took on Cummins' bouncer and swiped him into the Football Stand for six runs despite Murphy's stunning deflection on the midwicket boundary preventing Woakes from securing a surefire boundary. When Woakes slashed Starc through point, England celebrated their first Ashes victory in four years. England was close when Wood crunched Starc through cover.