When you get to finals, things sort of start again: Kane Williamson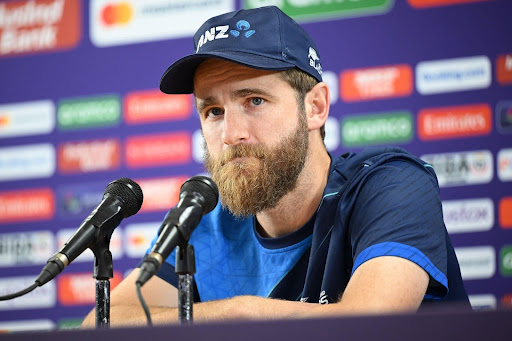 Kane Williamson says India has done it better than anybody so far in this competition; as a side, I think we have done some good stuff too
India's ability to move over Hardik Pandya's absence is impressive, but New Zealand skipper Kane Williamson also pointed out that his team has accomplished some "good stuff" at the World Cup and that "anything can happen" if they play to their capabilities.
India's ability to move over Hardik Pandya's absence is impressive, but New Zealand skipper Kane Williamson also pointed out that his team has accomplished some "good stuff" at the World Cup and that "anything can happen" if they play to their capabilities.
As the only team to go to the knockout stage without losing a game, India is the clear favorite. The Kiwis go into the knockout round as "underdogs," a label Williamson is willing to accept.
Though Williamson reminded them that, if they play to their capacity, "anything can happen".
"The underdog thing — from what you guys write I do not think it has changed too much, but that is fine, and India has been exceptional,"

Williamson told the media on the eve of the match at the Wankhede Stadium.

However, the skipper of New Zealand stated that the semifinals would level the playing field and give both the Kiwis and their rivals equal chances.
"India is one of the if not the best team going around and playing cricket that matches that, but we know as well on our day when we play our best cricket, it certainly gives us the best chance, and anything can happen,"

he said.
Despite losing their only all-rounder player, Pandya, midway through the league stage, Williamson praised India for maintaining the balance.
"Every team has a slightly different balance that they rely on and naturally with the injury to Hardik — it meant that their balance changed a little bit, but certainly did not change the outcome of what they were doing,"

Williamson said.
"They (India) adjusted nicely, and you know our team tends to, or has done in the past anyway, played with a slightly different balance.
"When you get into tournaments as well, it is guys being nice and familiar with the roles that they have, whether that is with the ball or with the bat, and it all goes quite quickly so you are trying to make sure you build on those performances as a team,"

he said.
"(India) has done it better than anybody so far in this competition. As a side, I think we have done some good stuff too,"

he added.
Williamson injured his knee early in the Indian Premier League this year, and it took him a long time to rehabilitate before he was able to play again in the World Cup. After that, a few games into the tournament, he had a thumb fracture, which frustrated him.
"An interesting journey for sure, from sort of, it (comeback) not being a chance to getting close and it becoming a reality and something to target, and certainly feeling grateful to be here and then to get back and then break my thumb. It is not funny,"

he said.
"It was quite frustrating and testing but still feeling that it had not ruled me out. It is nice to be fitter than perhaps I was yesterday and be sitting here."
There was no clear favorite, according to the Kiwi captain, and playing India would present a great chance for both sides to win.
"We know it is going to be a tough challenge. They (India) are a side that has been playing extremely well, but we also know come finals time, everything sort of starts again and it is all about the day,"

he said.
Williamson was full of praise for the young Rachin Ravindra, who finished third in the league stage, having scored 565 runs at an average above 70 in nine matches
"Quite incredible really, Ravindra burst onto the scene and in a big way in a role that perhaps was not sort of natural maybe within our environment, he did a bit of it domestically, but to do what he has done so far in this tournament with his feet firmly on the ground has been really, really special," he said.
"He is an incredibly special and talented player and a fantastic individual in the environment. It is not just the volume of runs that he has achieved so far but how he has been scoring them and how it has been geared towards trying to move the team forward,"

he added.
Williamson said that the team was excited to play in front of a packed stadium once more because they do not often get to do so back home.
"We are expecting a fairly blue crowd that will be supporting their team and no doubt they will be very passionate about that. But at the same time, as a player, when you get the opportunity to play in front of those sorts of crowds as well, it is special.
"We have got a small country that does not always fill out the stadiums but you still appreciate the atmosphere that it brings.
"Not many people get that opportunity, playing against India in a World Cup semifinal is special and something to appreciate and look forward to," said the usually measured Williamson.
In their league stage match in Dharamsala, New Zealand was the only team to challenge India fairly. However, the Kiwi skipper stated that their previous meeting's result would not matter, even though they lost by four wickets.
"When you get to finals, things sort of start again."
India squad for World Cup 2023: Rohit Sharma (c), Hardik Pandya (vc), Shubman Gill, Virat Kohli, Shreyas Iyer, KL Rahul, Ravindra Jadeja, Ravichandran Ashwin, Shardul Thakur, Jasprit Bumrah, Mohammed Siraj, Kuldeep Yadav, Mohammed Shami, Ishan Kishan, Surya Kumar Yadav. New Zealand squad for World Cup 2023: Kane Williamson (c), Trent Boult, Mark Chapman, Devon Conway, Lockie Ferguson, Matt Henry, Tom Latham, Daryl Mitchell, Jimmy Neesham, Glenn Phillips, Rachin Ravindra, Mitch Santner, Ish Sodhi, Tim Southee, Will Young.