Top 5 Biggest Gaps between two IPL Appearances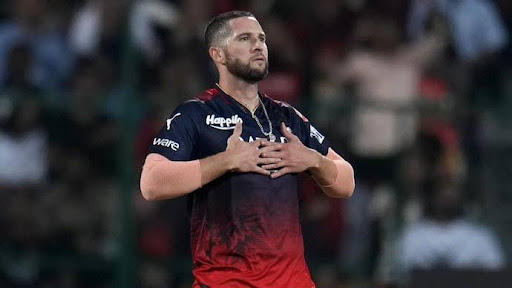 Wayne Parnell made a great return to the IPL following the injury of Reece Topley
As the tournament is progressing, IPL 2023 is giving us some memorable close encounters which won't be easy to forget for a long time. The match between Kolkata Knight Riders and Gujarat Titans is one of the finest in the tournament's history because of the kind of finish we witnessed.
Five sixes in the last over to script history is not what we usually see and with this magic, Rinku Singh became an overnight sensation. It is still an early stage in the league and undoubtedly, there will be more exciting encounters that will take place going forward.
Now, what makes this league more special is the fact that cricketers from around the world take part in it and showcase their talent, be it local or international. There are cricketers who made a surprising return to the IPL this time to give their best to the respective franchise.
South Africa's Wayne Parnell and Rilee Rossouw made a sensational return to the league this time. While Rossouw was bought by Delhi Capitals for a huge amount of INR 4.60 crores, Parnell replaced Reece Topley in the Royal Challengers Bangalore.
Today, we take a look at the list of the players who made a return to the esteemed league after a huge gap and registered their names in the list of the five players with the biggest gaps in their two IPL appearances.
#5 Sean Abbott 2577 days – (between 2015 and 2022)
Australia's Sean Abbott is a top all-rounder for Australia but the 31-year-old failed to make an impact in the IPL. He played his first-ever IPL in 2015 and it was a forgettable experience for the right-hander. The Australian all-rounder just played two matches and remained wicketless, also he failed with the bat and hence did not get a chance for the next 7 years.
Abbott made a return in the IPL last year for a whopping amount of INR 2.40 crores. He was bought by Sunrisers Hyderabad but the franchise gave him just one match where he was expensive with the figures of 1 for 47 in his four overs. Abbott remained unsold in the 2023 IPL auction and it would be interesting to see if he gets the nod next year or not.
#4 Colin Ingram – 2862 days (between 2011 and 2019)
South African cricketer, Colin Ingram first played in IPL in the year 2011 for Delhi Capitals. The left-hander was ignored for the next eight years before earning a call from the same franchise in 2019.
It was a gap of eight years in between and Ingram showed some of his class on his return. He made 47 runs in his comeback match and helped Delhi Capitals win the game against Mumbai Indians.
Though he could only score 184 runs in the tournament, a couple of his innings including the one against MI where he scored 47 runs off 32 balls was spectacular and completely dismantled the opposition with his big strikes. Unfortunately, IPL 2019 saw his last appearance in the league, and he did not get a chance afterwards.
#3 Rilee Rossouw – 2899 days (between 2015 and 2023)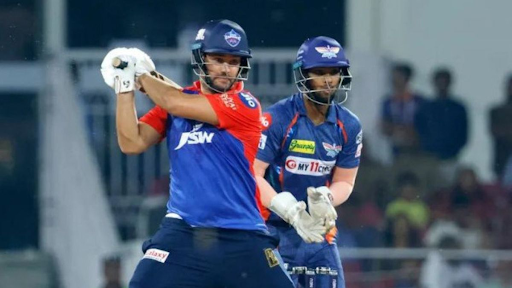 It was a surprising return for South Africa's Rilee Rossouw as he was picked up by Delhi Capitals for a whopping amount of INR 4.60 crores. It was a clear indication that they would want him to play almost every game in the league.
On his return, Rossouw was excellent with the bat as he scored 30 runs off 20 deliveries against Lucknow Supergiants. Before this season, the southpaw was with RCB in the year 2015 but did not get a good chance to prove his batting credentials. He played just a couple of games where he failed to make an impact.
Now, Rossouw would like to make the best use of this opportunity to keep himself in contention in future. Currently, Delhi is having a tough time in the season with five straight losses. In this scenario, someone like Rossouw has to take up the responsibility to bring his team back on track.
#2 Wayne Parnell – 3242 days (between 2014 and 2023)
Another South African makes the cut in this list with Wayne Parnell making his return to the league after a gap of 9 years. The left-arm seamer last played in the tournament in the year 2014 where he donned the jersey of Delhi Capitals.
Now, his return was possible because of the injured Reece Topley. The left-arm seamer made a spectacular return to the IPL with figures of 3 for 41 against Lucknow Super Giants.
Parnell has to take advantage of this opportunity to create a major impact on the team's performance. Royal Challengers Bangalore hasn't won the title yet and if Parnell can contribute and help them create history, then this is going to be a moment to cherish for the 33-year-old.
#1 Matthew Wade – 3962 days (between 2011 and 2022)
Matthew Wade made a countable return to the IPL last year after a gap of 11 years. His team Gujarat Titans became victorious because of a splendid show by the players throughout the tournament.
Though Wade was not at his best during the season, he gave Gujarat a couple of good starts that helped them catch the momentum. In his comeback match in the IPL, Wade scored 30 against Lucknow Supergiants and showed promise.
He also had a fair time as a wicket-keeper last year with 7 catches and a stumping to his name. Wade previously played for Delhi Capitals in 2011 and failed badly with the bat. I
n his three matches, he could only score 22 runs but his retention in IPL 2023 is a sign that Gujarat believes in him as a T20 player. Wade had some excellent outings for Australia in the past couple of years and he would want to bring back his old form if given a chance this time.