The tickets for the Pakistan-India T20 World Cup contest sold out in the blink of an eye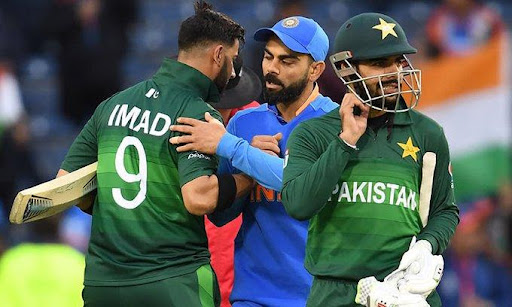 Twitter
The tickets are sold out for Pakistan and India games as they went on sale on Sunday and cricket fans are impatiently waiting for this game that will be played on October 24.
The tickets of Pakistan and India's rivalry match have been sold out as both the team will lock horns on October 24.
The tickets went on sale on Sunday night which was unavailable by Monday morning.
In the early only tickets that were available for buy were Premium and Platinum tickets whose prices were Dh1, 500 and Dh2, 600 respectively.
Then, within few hours they have also become unavailable on the website.
The Mega event will begin on October 17 and the game would be held between these two nations at the Dubai cricket stadium on October 24.
The seats in all sections include General, General East, Premium, Pavilion East, and Platinum, have all become unavailable on the Platinum list website where tickets for the mega event are being sold.
As soon as the tickets were available on the website, thousands of fans had booked their seat within the minutes.
The ticket price of the Indo-Pak game is already double in price as compared to the regular match ticket.
Pakistan and India have been one of the most highlighted matches in the ICC events and both countries have shared great memories from it.
India and Pakistan have met each other in the 2019 World Cup and now will play against each other in the T20 World Cup.
Both will play their first match for the mega event against each other.
Pakistan has a very good record against India in the bilateral series and won more matches than India in the Tests and ODIs.
However, Pakistan's performance in the ICC events wasn't very well and men in green always looked in trouble in the ICC big events.
The ICC has briefed that all venues will be operating at approximately 70 percent of maximum seated capacity under the Covid-19 SOP's.